Lufthansa Takes to Digital Skies, Launching NFT Loyalty Rewards with Uptrip on Polygon
Travelers who participate in Uptrip receive NFT trading cards on which every journey they travel.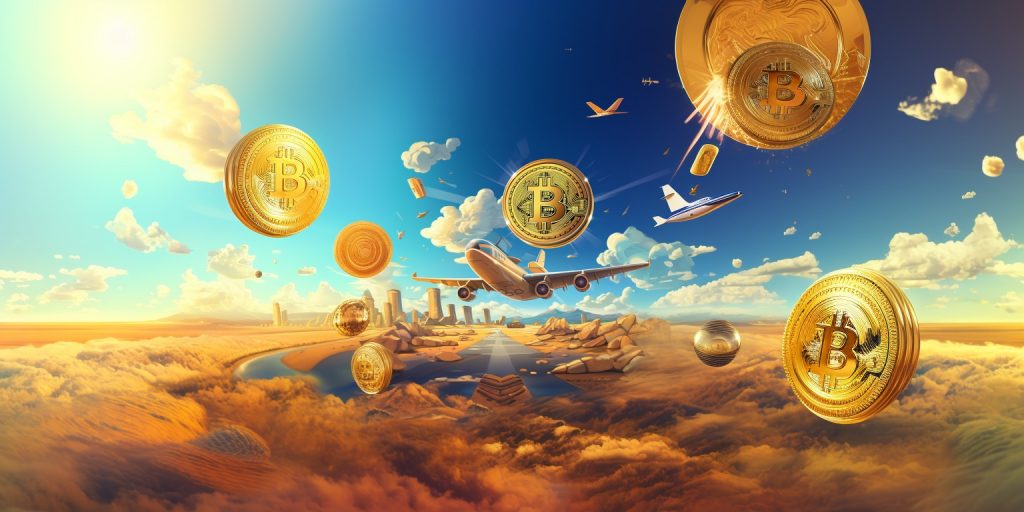 The Lufthansa Group has partnered with its frequent flyer program, Miles & More, to introduce Uptrip, a unique loyalty initiative hosted on the Polygon proof-of-stake network, according to an August 31 announcement.
🛫Lufthansa's @Uptrip_app loyalty program is building #onPolygon to turn flights into rewards
👉🏽Collect NFT trading cards for every flight and claim rewards

Learn more about the new Miles & More and @LHInnovationHub experience: https://t.co/MjQihK8xUx pic.twitter.com/JfUEoUJxNR

— Polygon (Labs) (@0xPolygonLabs) August 31, 2023
Instead of accumulating standard points or miles, travelers participating in Uptrip receive NFT trading cards for every journey they undertake. These digital cards can range from city-centric themes, highlighting destinations like Lisbon or New York, to aircraft models such as the Airbus A320 or Boeing 747, and even special events like flights on New Year's Eve or routes over the North Pole:
"Every collection requires different cards and, once completed, offers unique rewards that include business lounge vouchers, free miles and frequent traveler status unlocks."
Available to download in both the Apple Store and Google Play, the platform provides the functionality for users to connect personal digital wallets, such as Metamask, to manage and interact with their NFTs.
Since its soft introduction, Uptrip has garnered attention, with registrations crossing 20,000 users and the distribution of over 200,000 trading cards. Not to mention that the Lufthansa Group, partnering with airlines like Swiss International Air Lines and Austrian Airlines, oversees a vast Miles & More user base, totaling over 38 million members:
"Europe's largest airline group is joining tens of thousands of decentralized applications and major companies like Adobe, Stripe and Robinhood that are already building on the Polygon network."