LunaFi to Launch First Gamified IDO
The game is a crypto-native that allows players to place bets in ETH and receive LFI in return.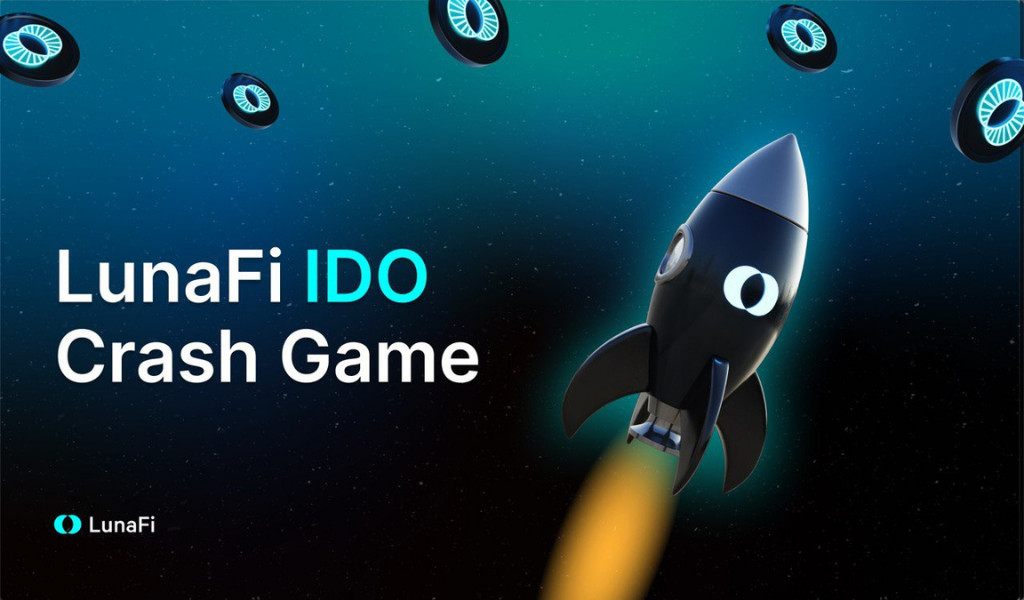 LunaFi, a decentralized sports betting platform launched by professional bettors, has announced an innovative Initial DEX Offering (IDO) that includes a fun gamification mechanic.
LunaFi Crash
Called "LunaFi Crash", the game is a crypto-native that allows players to place bets in ETH and receive LFI in return. In the round-based game, the LunaFi rocket goes up constantly, at least until it suddenly crashes at random. Players can bet ETH and after the rocket launches, choose when to cash out. If they guess correctly, they will obtain a return on their bet paid out in LFI at TGE. If the rocket crashes before they cash out, they will need to try again.
The game is provably fair thanks to the use of smart contracts, with a target $500 thousand raise in the first phase of the game, where players deposit pure ETH. This phase will launch on April 1 and last one week. In addition, a classic private sale will be launched on Lithium.finance (BSC) and Starter.xyz on Polygon. All funds from the IDO will be claimable on April 15th, while LFI staking will launch on April 15.
Then, a second phase of the game will launch after the initial distribution and once liquidity has been deployed to Quickswap. This will allow players to play with ETH-LFI LP tokens to receive LFI at a discount, which is claimable after five days. This is essentially a gamified bonding process.
George Porchester, CEO of LunaFi, said:
"We thought it would be fun to have our very own gamified IDO. No better way to showcase our platform right from the start. The LunaFi Crash game is the first Proof of Concept of how we can revolutionize gambling with crypto, but there will be more."
On LunaFi, anyone can join and supply liquidity for bettors, earning commissions and the house edge. Bets are programmed with open smart contracts and decentralized oracles to detect the outcome of each event. This means that all bets have maximum transparency in terms of payouts, with liquidity providers earning commissions in BTC, ETH and USDC.
LunaFi is the decentralized betting protocol where you become the house. It has created a framework where developers, liquidity providers and users interact in a fair and trustless environment. Liquidity providers deposit into the house pools to earn a share of the profit and everyone in the ecosystem receive rewards in $LFI.