Magnate Finance's $6.4M TVL Appears to Be Pulled
Magnate Finance's $6.4M TVL on Base crumbles, revealed by on-chain sleuths.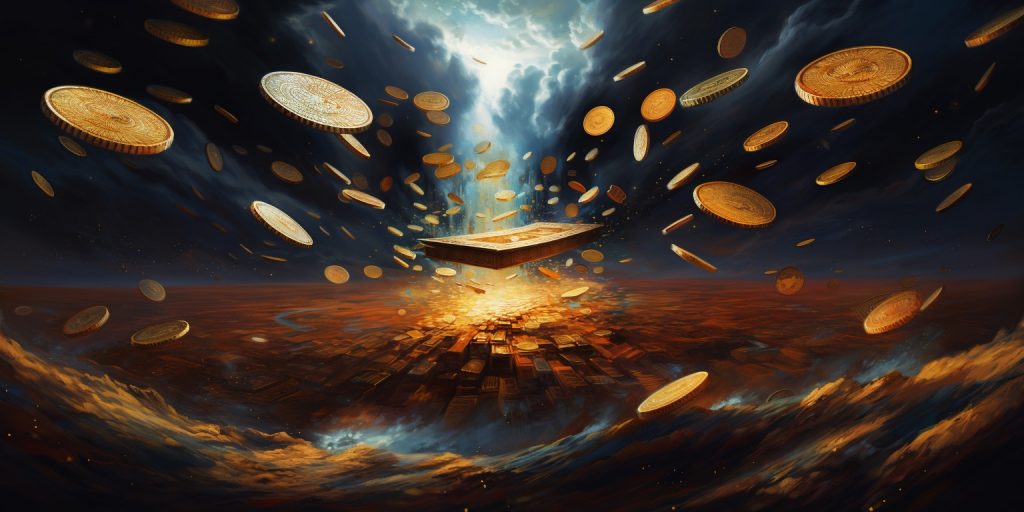 Magnate Finance, a previously high-performing cryptocurrency platform with a Total Value Locked (TVL) of $6.4 million on Base, has come under scrutiny following allegations of an exit scam, confirmed by PeckShield.
🚨🚨🚨The @MagnateFi just performed a rugpull (w/ ~$6.5m loss) by directly manipulating the price oracle.

Here is the related hack tx: https://t.co/vjFFSNY27W https://t.co/APJjRZAsCK pic.twitter.com/CHhxGqul83

— PeckShield Inc. (@peckshield) August 25, 2023
The skepticism was rooted in a revelation from on-chain analyst ZachXBT, who highlighted potential red flags. A notable point of concern was the discovery that Magnate Finance's deployer address had been directly linked to a $4.8 million rug pull executed by a project named Solfire in January 2022.
Community Alert: Magnate Finance on Base will likely exit scam in the near future currently with over $6.4M TVL.

The deployers address is directly linked to the Solfire $4.8M exit scam. pic.twitter.com/mBDUy3D66j

— ZachXBT (@zachxbt) August 25, 2023
Before this, CertiK Alert noted the abrupt offline transition of Magnate Finance's website and related social media channels shortly after ZachXB revealed his speculation about Magnate Finance. CertiK further tweeted that "We are seeing a #slippage on Magnate Finance of 89%."
Detailed findings from CertiK suggest that deceptive strategies were at play. The deployer account is believed to have altered the price oracle provider, a tactic that presumably enabled the extraction of $5.3 million in liquidity through the use of counterfeit collateral.
4/ Before exit scamming, the project peaked at $6.4 million TVL.

— CertiK Alert (@CertiKAlert) August 25, 2023
BaseScan further revealed substantial assets missing from Magnate Finance that totaled to its $6.4 million TVL: $2 million in USDbC, $1.56 million in ETH, $1.3 million in DAI and $408,000 in WETH.
After being directly linked to this potentially criminal activity on ZachXBT's thread, Magnate Finance's website went dark, and its Telegram group vanished into the digital ether — all without updated its Twitter bio to "Contract breached by Zach."
that was fast

— ZachXBT (@zachxbt) August 25, 2023