Maker (MKR) Surges 45% Following Coinbase Listing
Like any other cryptocurrency that gets listed on Coinbase, Maker is rising sharply following the recent announcement.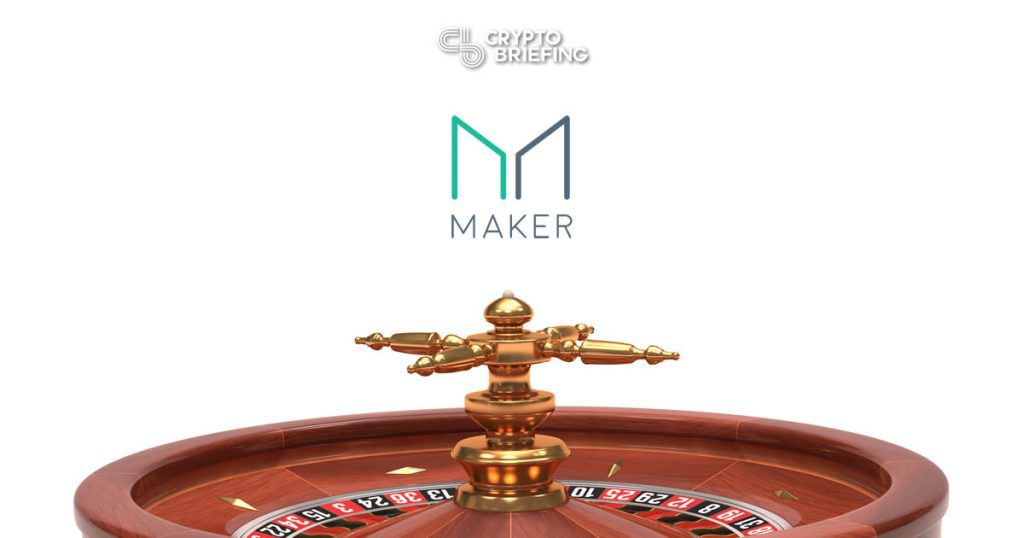 Key Takeaways
Maker went up over 45% in less than an hour after Coinbase Pro revealed it will add support for it on June 8.
If MKR continues to benefit from the "Coinbase Effect," it could be poised for further gains.
However, there is a major resistance wall ahead that must be broken first.
DeFi leader Maker has made headlines following an impressive rally that appears to have been triggered by the so-called "Coinbase Effect."
Coinbase Announces Support for Maker
Maker, an Ethereum-based DAO, is on a tear after Coinbase Pro revealed that it would be listing the token on its retail platform on Jun. 8.
The price of MKR was consolidating for over a month within a narrow trading range. This area was defined by the $306 support level and the $356 resistance level. But following the announcement, its price surged over 45%.
The ERC20 token appreciated by more than $150 in less than an hour to reach a high of nearly $500.
The "Coinbase Effect," a phenomenon in which a token's price skyrockets after being listed on the San Francisco-based exchange, is alive and well.
Although Coinbase is not the biggest exchange in the market, its reputation and popularity play a vital role in the massive price jumps that cryptos go through when added to this platform.
OmiseGo, for instance, was another digital asset that was recently added to Coinbase. After the announcement was made, investors rushed to get a piece of OMG as its price doubled in a matter of seven days.
Will Maker experience a similar price action as OmiseGo?
A Major Resistance Level Ahead
From a technical perspective, Maker's recent bullish impulse allowed it to break above the 50% Fibonacci retracement level. Now, it seems that this altcoin is trying to turn this level into support.
If it succeeds, the next most significant area of resistance is represented by the 38.2% Fibonacci retracement level that sits around $516.
IntoTheBlock's "Global In/Out of the Money" (GIOM) model adds credence to the strength of this barrier.
A look at the GIOM data reveals that 2,100 addresses bought nearly 130,000 MKR at an average price of $516. As such, the $497-$540 price level represents a massive supply wall and will likely provide strong resistance if Maker continues to climb.

The good news for those buying into the bullish news is that Maker is currently sitting on top of a massive support barrier.
The GIOM shows that more than 1,500 addresses purchased over 455,000 MKR between $400 and $460. Thus, in the event of a correction, this ERC-20 token would have enough support to absorb losses from a sudden decline.
It is worth noting that 62.5% of all MKR tokens were acquired at a lower price than the current market price, while 33% were purchased at a higher price. These figures indicate that the investor base behind Maker is confident about upwards price action in the future.
With this in mind, market participants should still implement a robust risk management strategy. Although the "Coinbase Effect" has proven profitable before, there are entities who bought in earlier and may soon dump their holdings on unaware crypto enthusiasts.
For more key market trends, subscribe to our YouTube channel and get weekly updates from our lead bitcoin analyst Nathan Batchelor.