MakerDAO Rejects Proposal to Create Advisory Board
The community seems to prefer remaining completely trustless.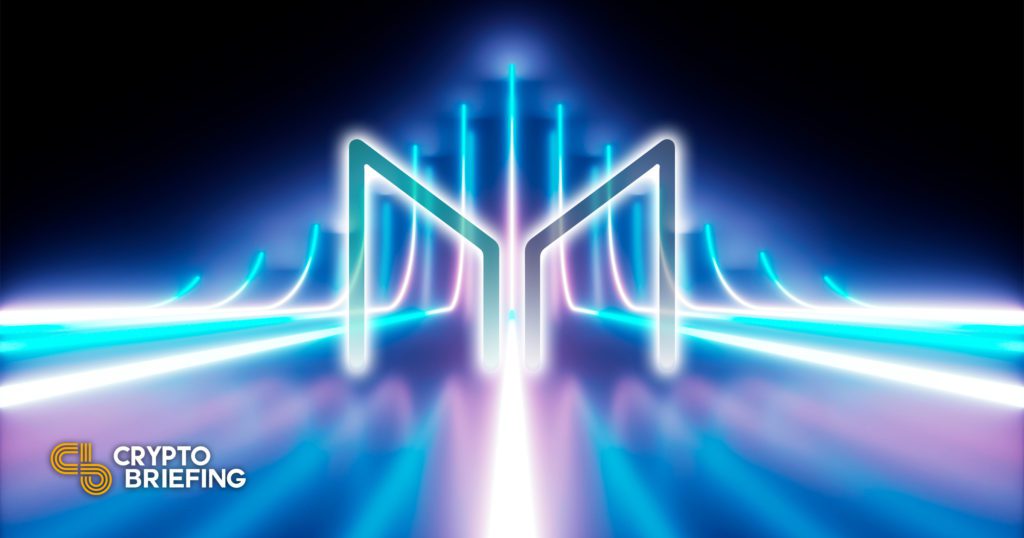 Key Takeaways
MakerDAO rejected a proposal to create an advisory board charged with educating MKR holders about the complexities of future proposals.
The vote was hotly contested, with almost 30% of the MKR supply getting committed.
DeFi protocols have been looking into new governance structures lately, with the Lido community currently discussing the merits of implementing a dual-governance system.
Today MakerDAO voted against installing an oversight unit that would have been charged with educating MKR holders about the complexities of future proposals.
Choosing Between Decentralized Credit Facility and Efficient Investment Vehicle
MakerDAO rejected a proposal to fundamentally change its governance structure.
A proposal made by MakerDAO lending oversight contributor Luca Prosperi in the MakerDAO Governance Forum would have seen the protocol create a Lending Oversight Core Unit (LOVE-001) which would have acted as a sort of advisory board for the DAO on complex matters.
Voting on the proposal started on June 13 and ended on June 27, with 60.17% votes against and 38.28% of votes in favor. 293,911 MKR tokens had been used for voting, almost 30% of the token's total circulating supply, a record in DeFi governance (most proposals aim to attract 5% of the supply). The price of MKR did not change following the decision.
MakerDAO is an Ethereum-based decentralized finance (DeFi) protocol that provides users the ability to mint and borrow DAI, an over-collateralized stablecoin. In Prosperi's view, MakerDAO finds itself at the center of an increasingly complex DeFi ecosystem; MKR holders may soon "not have the required bandwidth nor expertise" to fully understand the ramifications of future proposals.
The proposal argued for LOVE-001 to provide an expert resource for MKR holders to educate themselves before voting on future proposals. The unit would therefore have "[facilitated] the sustainable onboarding of… billions of more complex use cases" that "reside both inside and outside the world of smart contracts."
MakerDAO head of protocol engineering Derek Flossman commented on Twitter that the protocol had needed "to decide whether its purpose [was] to run a decentralized [and] de-risked credit facility or an investment vehicle to maximize profit." He had also pointed out the risks of regulatory and individual capture inherent to the creation of such a unit.
While the proposal was ultimately not adopted, MakerDAO is not the only DeFi protocol to have looked into experimenting with governance structure recently. The Lido community is currently debating whether to introduce a revolutionary dual-governance model to its protocol that would align incentives for both LDO and stETH holders.
Disclosure: At the time of writing, the author of this piece owned ETH and several other cryptocurrencies.