Maple Finance Targets Institutional DeFi Market With Permissioned Pool Launch
It's DeFi's first uncollateralized lending pool for regulated participants.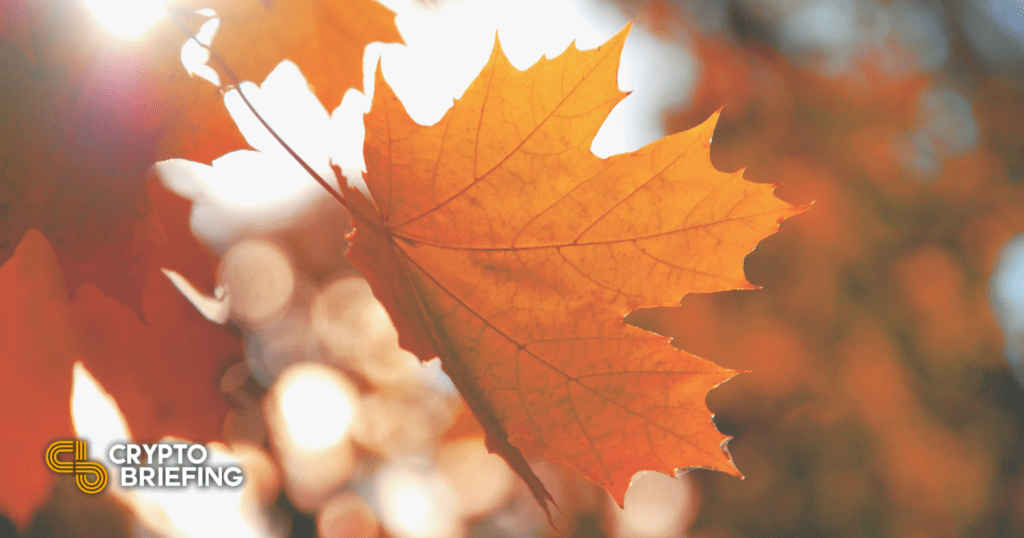 Key Takeaways
Maple Finance has partnered with BlockTower Capital and Genesis to launch a permissioned lending pool.
Institutions must complete KYC procedures to participate in the pool.
Maple Finance is hoping to become DeFi's go-to institutional lending platform.
Maple Finance has launched a new lending pool in partnership with BlockTower Capital and Genesis.

Maple Finance Launches Permissioned DeFi Pool
Maple Finance is taking big steps to onboard institutions into DeFi.
The Ethereum-based DeFi protocol, which describes itself as a corporate lending platform, announced the launch of a new permissioned pool Monday. It's the first example of a DeFi lending pool that restricts participation to regulated entities.
The new pool is the result of a partnership with BlockTower Capital and Genesis, two institutions operating in the digital assets space. BlockTower Capital is a longstanding creditor of Genesis, and it plans to grow the pool to up to $20 million in its first month. Sidney Powell, the CEO and co-founder of Maple Finance, said of the update:
"Fully permissioned institutional lending enables regulated entities to facilitate on-chain uncollateralized lending for the first time. By building on the public blockchain, Maple gives institutions access to credit markets that operate on a single layer of infrastructure that is transparent, scalable, and secure."
Maple launched in May 2021 and has quickly grown as the DeFi space has attracted interest. Of the $105 billion locked in DeFi protocols on Ethereum today, Maple accounts for about $265 million. Maple already hosts two pools overseen by Orthogonal Trading and Maven 11, though this is the first time lenders and borrowers must be whitelisted to participate.
The BlockTower pool is expected to onboard more institutions that have completed the required KYC process in the next few months. Maple is hoping that the pool will pave the way for institutions to take advantage of the transparency and security of DeFi on Ethereum.
The new pool is the first to enable uncollateralized lending for regulated bodies, though Maple isn't the only DeFi project to target the institutional market. Aave, one of DeFi's largest lending protocols, recently launched a permissioned service for institutions called Aave Pro. Maker, meanwhile, saw the French multinational bank Société Générale apply for a $20 million loan in September. As decentralized finance continues to grow, its leading projects will be looking for ways to onboard the next wave of adopters, institutions included.
Disclosure: At the time of writing, the author of this feature owned ETH and AAVE. They also had exposure to MKR in a cryptocurrency index.