Marathon Digital Mining Facility Hit by SEC Subpoena
Various mining-related stocks have dropped in value alongside the news.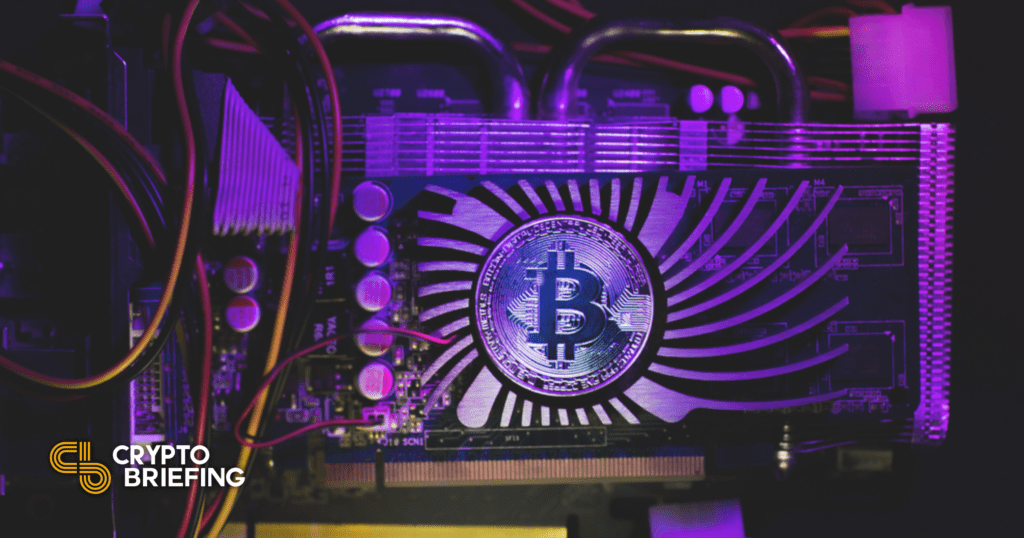 Key Takeaways
The U.S. Securities and Exchange Commission has issued a subpoena to a Marathon Digital crypto mining facility.
Marathon issued 6 million shares of stock in a decision related to construction agreements for its Montana facility.
Marathon says that it is cooperating with the SEC's investigation over whether it violated securities regulations.
The U.S. Securities and Exchange Commission (SEC) has issued a subpoena to the mining firm Marathon Digital. Marathon says it is cooperating with the regulator.
Marathon Facility Must Provide Information
According to a filing released on Monday, Marathon received the subpoena in the quarter ending September 30, 2021. The subpoena will force the company to bring forward documents related to one of its mining centers based in Montana.
As Marathon has not created a cryptocurrency, the issue seems to concern the company's stock offerings.
Marathon issued 6 million shares of restricted common stock in transactions exempt from regulation. Those shares seem to be related to agreements concerning the design and construction of the Montana-based mining center mentioned above.
Marathon says that the SEC "may be investigating whether or not there may have been any violations of the federal securities law," and that it is cooperating with the regulator.
Does the SEC Have Authority Over Mining?
The SEC typically pursues blockchain companies that issue cryptocurrencies, especially those that run ICOs and offer investment contracts. Mining facilities do not typically fall into this category.
However, this is not the first time the SEC has taken action against a cryptocurrency mining company, as some cryptocurrency mining contracts can be considered under the purview of the SEC.
In 2015, the SEC took action against two individual crypto mining companies that operated Ponzi schemes by offering mining contracts. It also took action against a multilevel marketing business for offering crypto mining contracts in June 2020.
Today's news around Marathon appears to be much less severe than those incidents. First, the issue appears to be related to a one-time business contract rather than mining contracts offered to the public. Secondly, the SEC appears only to be seeking information at this point.
Mining Stock Prices Affected by News
Marathon's stock (MARA) has suffered following the news, as its price has fallen by 27% over the past 24 hours.
However, its price may also have been influenced by another event today. The company's price fell slightly after it announced a $500 million debt offering this morning, which will see it offer cash-redeemable notes to investors. Marathon plans to use those funds to purchase more Bitcoin mining machines.
Other crypto mining stocks have fallen in value as well, albeit to a lesser degree. Riot is down 4.6%, Bit Digital is down 2.2%, Hut 8 is down 4.6%, and Canaan is down 2.0%.
Disclaimer: At the time of writing this author held less than $100 of Bitcoin, Ethereum, and altcoins.