Markets Face "Immediate and Acute Risks" Due to Crypto: IMF Official
Days after the IMF urged El Salvador to stop using Bitcoin as legal tender, a senior official from the organization has expressed his concerns over how crypto assets impact global markets.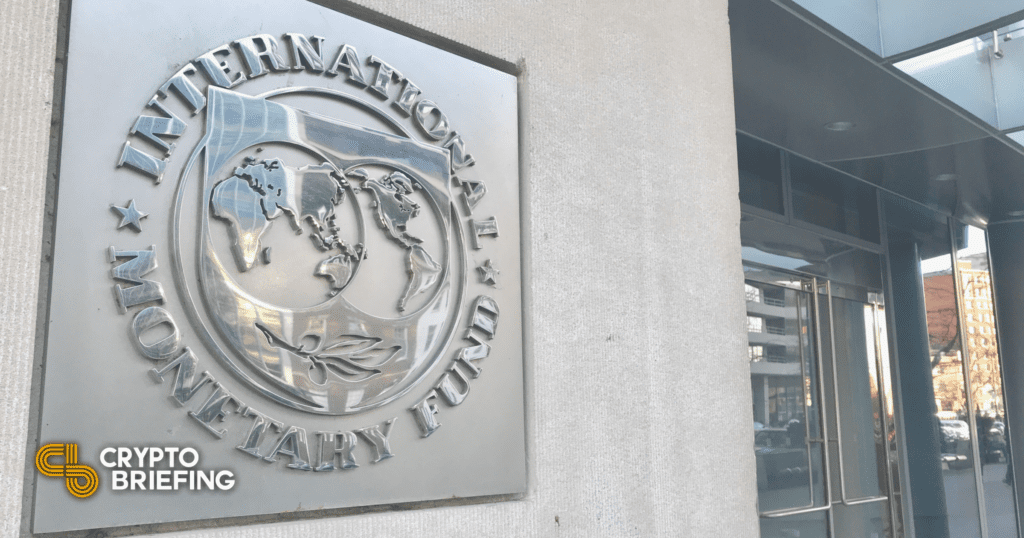 Key Takeaways
An IMF official has told Financial Times that crypto poses risks to emerging markets.
He stated that the asset class is a "big challenge for policymakers in some countries."
The latest comments follow the IMF's recent plea to El Salvador to drop Bitcoin as legal tender.
A senior official from the IMF has weighed in on the risks cryptocurrency could pose to emerging markets.
IMF Official Raises Crypto Concerns
The International Monetary Fund has chimed in on crypto again.
Tobias Adrian, a financial counselor and head of the monetary and capital markets department at the organization, told Financial Times that volatile crypto assets for global capital flows could create "immediate and acute risks" across emerging markets.
"Crypto is being used to take money out of countries that are regarded as unstable," he said.
Further highlighting his concerns about the rising asset class, Adrian added that crypto has become a "big challenge for policymakers in some countries," before noting that traditional capital management measures will have to be "fine-tuned in the face of cryptoisation." He added:
"Applying established regulatory tools to manage capital flows may be more challenging when value is transmitted through new instruments, new channels, and new service providers that are not regulated entities."
Adrian also expressed fears over the growing correlation between crypto assets and traditional financial markets. "Crypto is now very closely tied to what is happening in equities. We can't just dismiss it," he said. Adrian's comments come as Bitcoin and other assets have faced volatility in tandem with Big Tech stocks throughout the month. Last week, crypto prices tumbled amid a selloff in stocks like Amazon and Netflix.
The IMF's crypto-related warnings are nothing new. The Washington D.C. organization has called attention to the risks crypto could pose to global financial stability for several years. Last week, the IMF reiterated its concerns over El Salvador's Bitcoin adoption and urged the Central American country to drop the asset as legal tender. The IMF has repeatedly criticized El Salvador's Bitcoin policy since it introduced the asset as an official currency last September. In last week's appeal, it stressed "large risks associated with the use of Bitcoin on financial stability, financial integrity, and consumer protection." Furthermore, it asked the Central American nation to dissolve its $150 million Bitcoin trust fund.
Based on the IMF's recent actions, the organization appears to be monitoring crypto very closely. As the asset class continues to grow, it seems likely that the IMF will be ready to issue other similar warnings in the future.