Markets React to Bank of England Warnings
The pound fell 2% today amid larger market turmoil that also affected both equities and cryptocurrencies.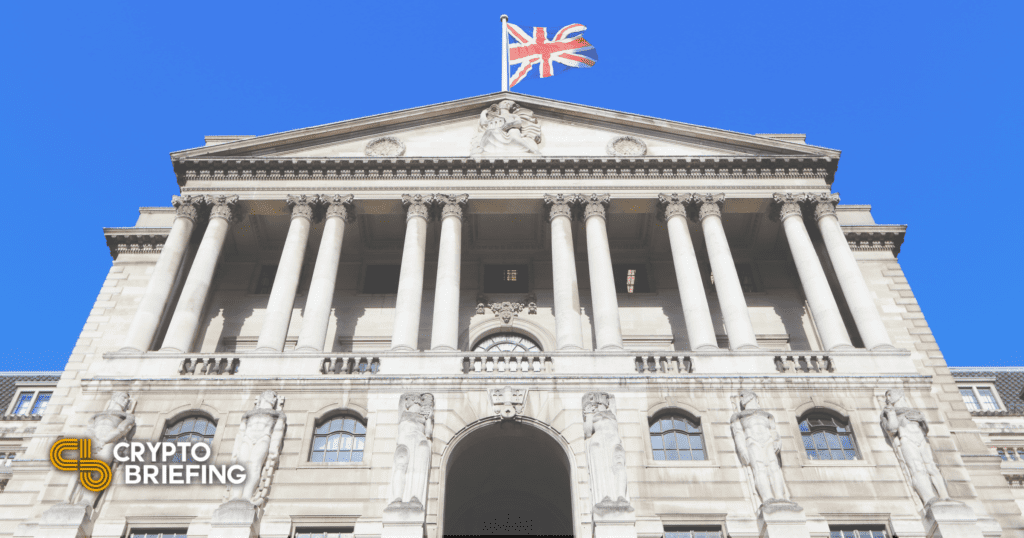 Key Takeaways
The market value of the British pound fell by 2% today, reaching a low of $1.24 against the U.S. dollar.
Also today, the Bank of England raised interest rates and predicted 10% inflation by the end of the year.
Though the bank says this does not mark a recession, it says the "sharp economic slowdown" could lead to one.
Today, the British pound fell in value as the Bank of England increased interest rates and warned of inflation. The drop took place amid a broader decline in stocks and cryptocurrencies alike.
British Pound Falls In Value
Today, the British pound price fell by 2% to $1.24 against the U.S. dollar in its most significant single-day drop in value since the COVID-19 pandemic began in 2020. The pound's market value also fell by 1.4% to 85.45 pence against the Euro—its lowest since December 2021.
Bond markets were also affected by the news. Reuters reports that two-year gilt yields fell by 13 basis points on the day at 1.41%, representing a one-month low for those investments.
The global crypto market is also down by 7.0% today. Though this is likely tied to the U.S. Federal Reserve's interest rate hike yesterday, Britain's economic downturn could be a contributing factor.
Bank of England Raises Interest Rates
The pound's decline in value coincided with the Bank of England raising interest rates from 0.75% to 1%. This is the fourth rate increase since December and brings interest rates to their highest since 2009.
Bank of England Governor Andrew Bailey said that the trend is not severe enough to be a recession but marks a "sharp economic slowdown" that leaves the economy at risk of an actual recession.
Meanwhile, the Bank's Monetary Policy Committee (MPC) now predicts inflation will reach 10% by the end of the year rather than its previous year-end prediction of 8%. It also suggests that unemployment will climb from 3.6% to 5% in 2024.
The Bank of England said that these economic trends are influenced by the ongoing war between Russia and Ukraine, which has contributed to global inflationary pressures.
It also cited supply chain disruptions due to the war and China's recent COVID-19 response as another cause of the trend.
Disclosure: At the time of writing, the author of this piece owned BTC, ETH, and other cryptocurrencies.