Mask Network Offers Tool for Twitter Token Sales
Users can run or participate in token sales directly from Twitter.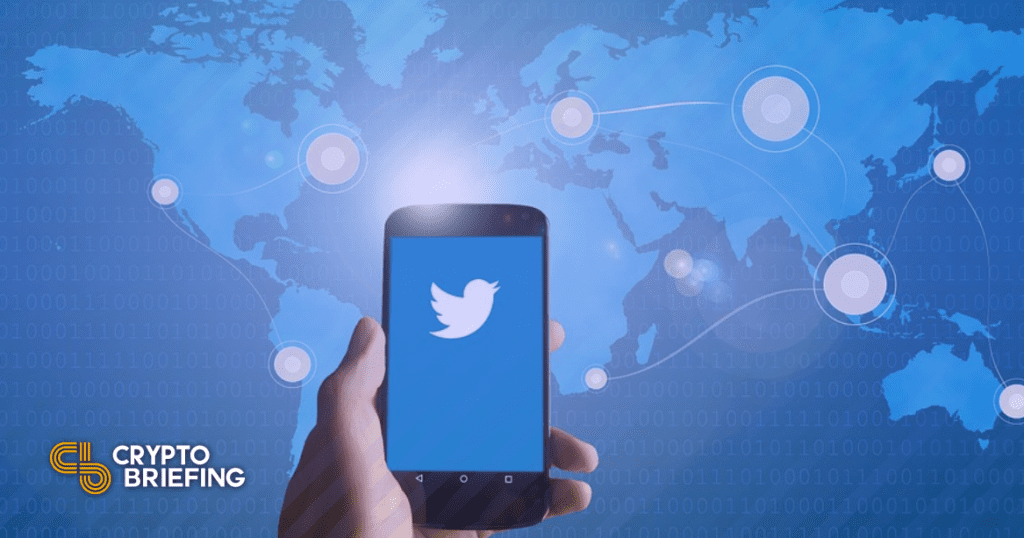 Key Takeaways
Mask Network has introduced a token distribution feature called Initial Twitter Offerings (ITOs).
This will allow users to create or participate in token sales directly from Twitter's social network.
Mask Network aims to streamline token sales and eliminate KYC.
Mask Network has introduced a way for users to create and participate in token offerings without having to leave Twitter.
Token Offerings On Twitter
Mask Network's new feature, Initial Twitter Offerings (ITO), allows participants to run token sales on Twitter. It can be used by new projects, or by existing projects looking for new ways to sell tokens.
The plugin displays a trading interface embedded within certain tweets, as shown in the screenshot below: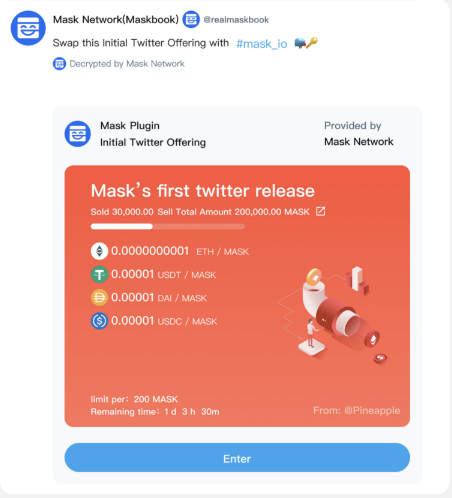 According to Mask Network, ITOs will bypass the complex requirements needed for traditional Initial Coin Offerings, or ICOs. In particular, ITOs will not require users and investors to go to another trading website or complete a Know-Your-Customer (KYC) process in order to buy the relevant token.
The team adds that the feature is useful for projects that want to raise funds for Ethereum-based altcoins, non-fungible tokens (NFTs), personal tokens and fan donations.
More About Mask Network
Mask Network functions as a Web 3.0 layer that allows decentralized apps to function on top of Web 2.0 social networks such as Twitter.
Previously, Mask Network's browser plugin introduced trading via Uniswap, as well as support for fiat onramps through crypto-fiat payment gateways. The plugin also allows investors to hover over ticker symbols on Twitter (such as $ETH) and trade tokens, or send cryptocurrency directly through the social media site.
Mask Network is backed by leading crypto venture capital funds including HashKey, Hash Global, Alameda Research, Sino Global and Balaji Srinivasan.