Mastercard Pays The Price As Banks Refuse Crypto Buys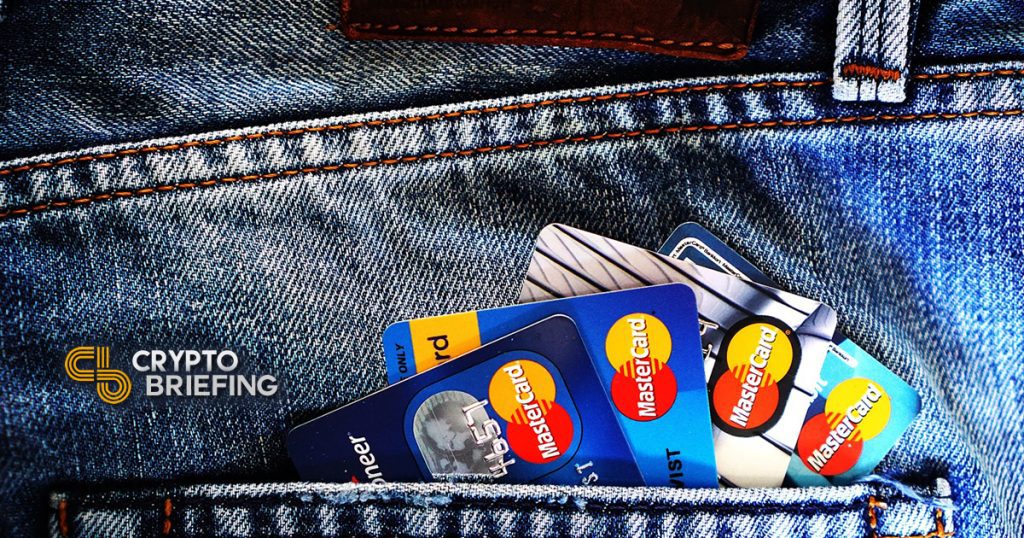 Bitcoin is big money for credit card companies, or so Mastercard seems to think. In its earnings call this week, the world's second largest credit card issuer admitted that its quarterly growth was lower than expected, due to a drop in cryptocurrency purchases.
Mastercard's cross-border trades grew by 19 percent in the first three months of the year, two percentage points less than last quarter. This shortfall "is due to the recent drop-off in crypto wallet funding," Mastercard CFO Martina Hund-Mejean stated on the earnings call.
Although the drop was comparatively minor, it was large enough to raise some eyebrows. "Like a moth to the flame, I've got to ask about the crypto," said an analyst from Susquehanna Financial Group. "That's a bigger callout than we had anticipated on the crypto."
While Mastercard does not specifically restrict users from purchasing virtual currencies, Hund-Mejean explained, several of its partners do. "A number of the banks have decided, in particular in the United States, that they would not allow the usage of cards for this particular funding vehicle," she said.
JP Morgan Chase, Citigroup and Bank of America were among the institutions which prohibited their customers from buying cryptocurrencies, CNBC reports. Although the banks cited volatility and credit risks to justify the restriction, the crypto community regarded the ban as a warning-shot from the world of traditional finance.
A Wave of (Re) Adoptions
Although banks remain skeptical, Silicon Valley is more open to digital currency. Many tech companies after turned their backs on the cryptocurrency markets earlier this year, have since reversed their positions .
Most notably, Microsoft—which had supported Bitcoin payments for Windows and Xbox since 2014—suspended them abruptly in January, citing the "unstable" nature of the cryptocurrency. Shortly after, Bitcoin payments resumed as suddenly as they had ended, and Microsoft promised "to ensure lower bitcoin amounts would be redeemable by customers."
Reddit, one of the web's largest social networks, may also reopen its wallet, BTCManager reports. The site was one of Bitcoin's earliest adopters in 2013, but closed its payment channel payments in March when fees and transaction times soared. Now that fees and transaction times have settled, Reddit's CTO has hinted that the site may soon reopen to Bitcoin, as well as Litecoin and Ethereum.
Alexis Ohanian, one of Reddit's cofounders, was even more optimistic. In an interview with Fortune Ohanian predicted that Ether prices would double to $1,500 by the end of this year.
Banks are starting to yield ground as well, although Wall Street is still largely enemy territory. JP Morgan, whose CEO made a scalding attack on Bitcoin, has since softened its posture and filed a patent for its own blockchain-based technology. And Goldman Sachs, long synonymous with stuffy financial conservatism, has plans for a Bitcoin futures desk.