Metaverse, Web 4.0 Strategy Unveiled by European Commission
Aiming to empower citizens, support businesses and shape global standards, the European Commission has outlined a comprehensive strategy to navigate the transition toward Web 4.0 and the metaverse.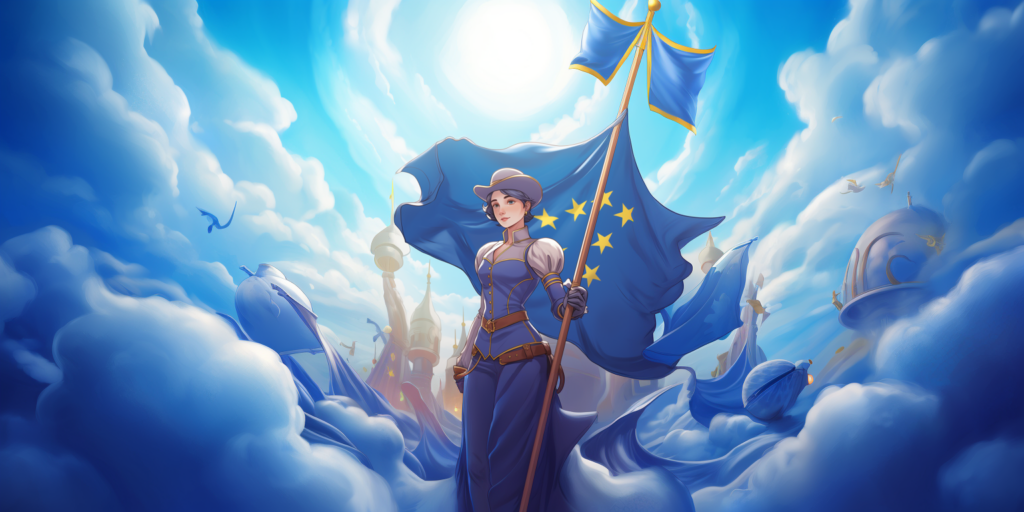 The European Commission adopted a robust strategy on Web 4.0 and the metaverse on July 11. This initiative is designed to create a digital environment that is open, secure and inclusive, reflecting the principles of the EU:
Europe throws its hat in the ring to become a world leader in Web 4.0 and virtual worlds.

The new internet will impact the way people live together, bringing many benefits.

And we need to have people at the centre and shape it according to our EU digital rights and principles. pic.twitter.com/rc0R3qUm0y

— European Commission (@EU_Commission) July 11, 2023
The strategy corresponds with the Digital Decade Policy Programme's 2030 goals, concentrating on key areas such as skills, business, public services and infrastructure, aiming "for a Web 4.0 and virtual worlds reflecting EU values and principles, where people's rights fully apply and where European businesses can thrive."
By the end of 2023, the Commission will promote guiding principles for virtual worlds and develop a "Citizen toolbox" by Q1 2024. This toolbox aims to increase public awareness and foster a talent pool of virtual world specialists.
To scale up excellence and address fragmentation within the digital realm, the Commission will back a European Web 4.0 industrial ecosystem. The Partnership on Virtual Worlds under Horizon Europe will tackle bringing all corners together:
"To foster innovation, the Commission will also support EU creators and media companies to test new creation tools, bring together developers and industrial users, and work with Member States to develop regulatory sandboxes for Web 4.0 and virtual worlds."
In addition, societal progress and virtual public services are key aspects of the strategy, leveraging the benefits that virtual worlds can offer. The Commission is also launching two flagship projects: "CitiVerse," a virtual urban environment, and a European Virtual Human Twin, intended to aid in clinical decisions and personal treatments.
The final pillar of the strategy is focused on shaping global standards for open and interoperable virtual worlds and Web 4.0. The Commission aims to ensure a balanced playing field and prevent dominance by a few key players.
Based on recommendations from the European Citizens' Panel on Virtual Worlds and consultations with academia and businesses, the strategy aims to reflect the vision of the European people. Margrethe Vestager, Executive Vice-President for Europe Fit for the Digital Age of the European Commission, stated:
"The Web 4.0 and virtual worlds will bring benefits for health, contribute to the green transition and better anticipate natural disasters. But we need to have people at the centre and shape it according to our EU digital rights and principles, to address the risks regarding privacy or disinformation."