Michael Saylor Defends Bitcoin-Backed Loan
Michael Saylor intends to maintain MicroStrategy's Bitcoin position by adding Bitcoin, if necessary.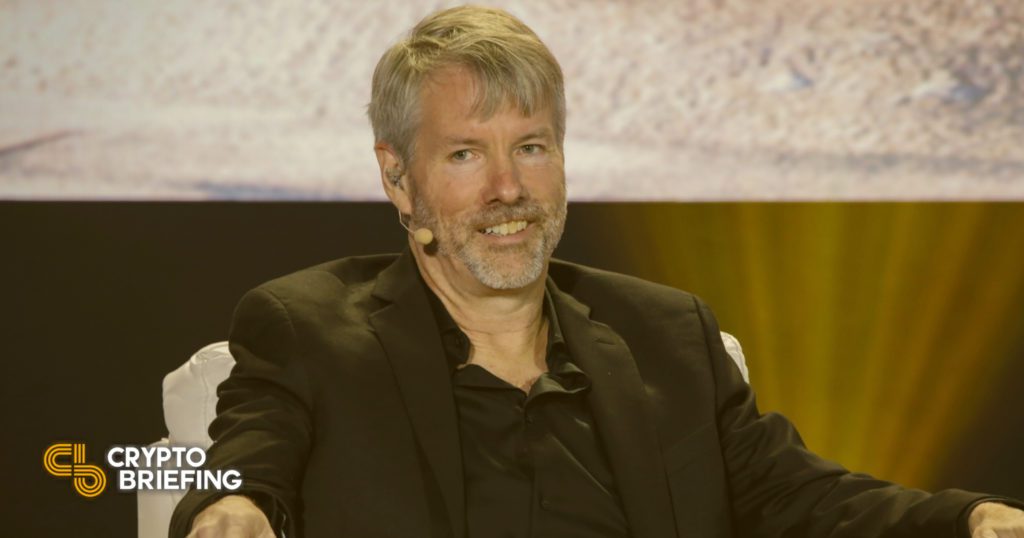 Key Takeaways
Michael Saylor wrote on Twitter today that MicroStrategy could easily supply more Bitcoin to cover the necessary collateral in the event of a margin call.
MicroStrategy has borrowed $205 million from Silvergate Bank with Bitcoin as collateral.
Saylor wrote that Bitcoin would have to fall below $4,000 before the company would need any alternative collateral.
Michael Saylor has weighed in on concerns that his company's Bitcoin-backed loan from Silvergate could be margin called by stating his willingness to put up even more Bitcoin to maintain its position. By Saylor's math, Bitcoin would have to drop below $4,000 before the company would need other collateral in the event of a margin call.
Saylor Backs Bitcoin-Backed Debt
The MicroStrategy CEO is defending his company's controversial Bitcoin-backed loan position.
In a tweet this morning, Michael Saylor addressed concerns over the possibility of a margin call on MicroStrategy's hefty, Bitcoin-backed loan from Silvergate Bank.
Saylor wrote that the company had an additional 115,109 BTC that it could pledge to maintain the necessary $410 million in collateral on its $205 million loan if needed. He also wrote that Bitcoin's price would have to fall to $3,562 before the company would need to post other collateral.
Last March, MacroStrategy, a fully-owned subsidiary of MicroStrategy, took out a $205 million loan from Silvergate Bank to buy more Bitcoin. Investors raised questions over the loan during MicroStrategy's Q1 earnings call last week, particularly over the possibility of a margin call.
Phong Le, the chief financial officer of MicroStrategy, said that the company would only face a margin call if Bitcoin fell to $21,000. However, Le emphasized that the company could add collateral (in the form of Bitcoin) to the loan in order to avoid being forced into selling its Bitcoin at a loss. MicroStrategy holds 129,200 Bitcoin, but its Silvergate loan only uses around 19,466 Bitcoin for collateral.
Saylor has insisted that his company has no plans to sell its Bitcoin.
Disclosure: At the time of writing, the author of this piece owned BTC, ETH, and several other cryptocurrencies.