Microsoft Has Patented a Token Interoperability Tool
The tech giant has been awarded a patent for a ledger-independent token creation service.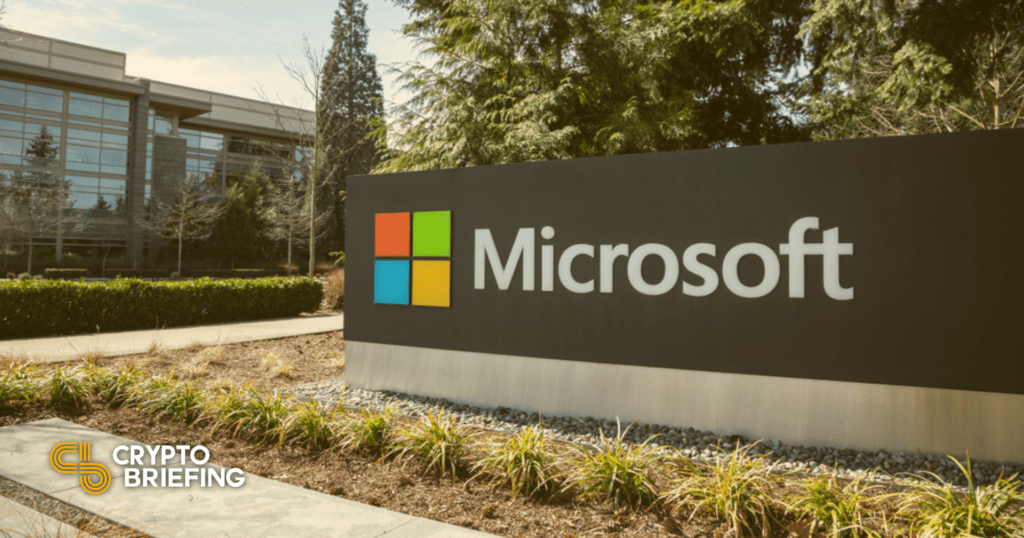 Key Takeaways
Microsoft has been granted a patent that describes a token creation service aimed at enterprise chains.
The service would allow developers to create cross-platform assets.
Microsoft has not explicitly stated that it plans to turn the patent into an actual product or service.
Microsoft has patented a cryptocurrency tool that would allow developers to create ledger-independent tokens in a simple way.
Microsoft Patents Token Creation Service
Within the patent filing, Microsoft describes a method for creating a "ledger-independent token service."
The service provides various token templates, each of which represents a "type of physical or digital asset." Each template also sets controls and functions for the token type in question.
In the patent, Microsoft notes that there is currently a "lack of standardization" for distributed ledger tokens, especially in situations that involve cross-ledger transactions and token reuse. By contrast, the approach described in the patent would allow developers to write code for tokens on different platforms all at once.
The patent seems to primarily be aimed at developers using enterprise platforms rather than public blockchains. The patent mentions notable projects in that category including Hyperledger Fabric, Quorum, R3 Corda, and Chain Core.
Will It Become a Real Product?
It should be noted that not all patents turn into actual products, meaning that Microsoft's most recent application will not necessarily evolve into a real service that is publicly available.
However, Microsoft has historically expressed interest in interoperability. In 2019, it announced its involvement in the Token Taxonomy Initiative, another token standardization project. It has also joined enterprise blockchain initiatives such as Hyperledger and the Enterprise Ethereum Alliance.
That history suggests Microsoft may actively be working on a product, although the company has not stated this explicitly.
Disclaimer: At the time of writing this author held less than $75 of Bitcoin, Ethereum, and altcoins.