Microstrategy Adds to Bitcoin Stash, Now Holds $5.1B
Between July and September, MicroStrategy has added 8,957 Bitcoin to its holdings.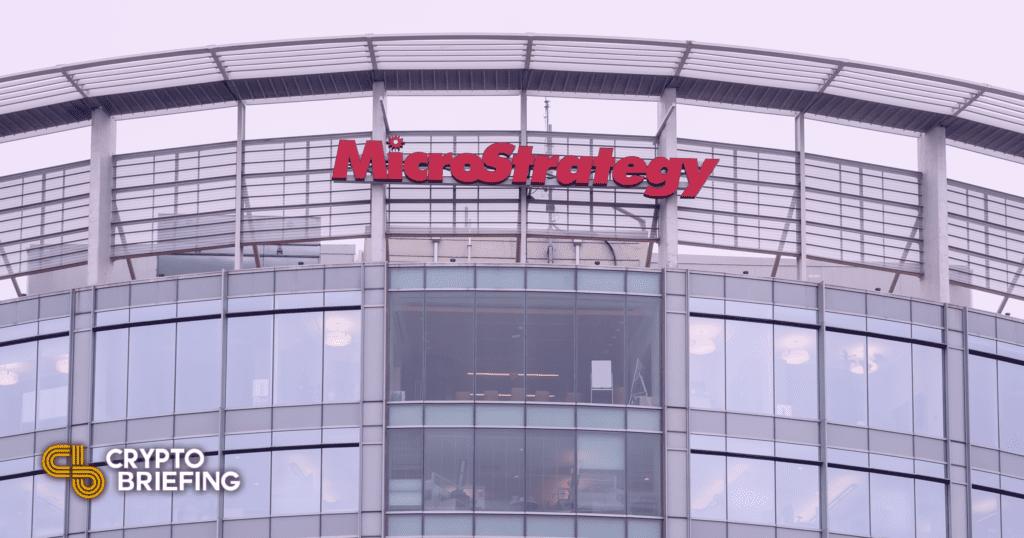 MicroStrategy has purchased another 5,050 Bitcoin, bringing its total holdings to 114,042 BTC.
MicroStrategy Increases BTC Holdings
MicroStrategy has added a further 5,050 bitcoin to its holdings.
The U.S. business analytics firm announced it had added a further 5,050 Bitcoin to its balance sheet Monday. The latest investment follows the firm's August purchase of 3,907 BTC.
Between Jul. 1, 2021, and Sep. 12, 2021, MicroStrategy bought about 8,957 Bitcoin for $419.9 million in cash at an average price of $46,875 per Bitcoin, according to an 8-K form filed with the U.S. Securities and Exchange Commission (SEC).
To date, the company has acquired 114,042 Bitcoin valued at $5.1 billion at current prices. To acquire all of its Bitcoin holdings, it spent $3.16 billion at an overall average price of $27,713 per unit.
MicroStrategy started buying Bitcoin in July 2020 when its CEO Michael Saylor announced a plan to accumulate alternative assets to replace the cash held on its balance sheet.
MicroStrategy was one of the first publicly traded firms to add Bitcoin reserves to its balance. Its large bets on Bitcoin served as a catalyst for institutional and corporate interest in the emerging asset class. MicroStrategy has sold $1.5 billion worth of senior bank notes to investors and raised more than $500 million to invest in BTC through a stock offering.

With its current reserve, MicroStrategy is the largest Bitcoin holder among all publicly traded companies, followed by Tesla, Galaxy Digital Holdings, Square, Marathon Patent Group, and Coinbase.
After bullish conditions in the Bitcoin market, the price for MicroStrategy's MSTR stock has shot up 49% year-to-date.
However, the stock has recently been on a downward trend in tandem with the Bitcoin market slump. The stock is currently trading at $605, a decline of more than 24% after registering a high of about $800 on Aug. 9.