Millennials Turn to Bitcoin, Shun Visa, For Retirement
Forget Visa and Boeing, Millennials are into Bitcoin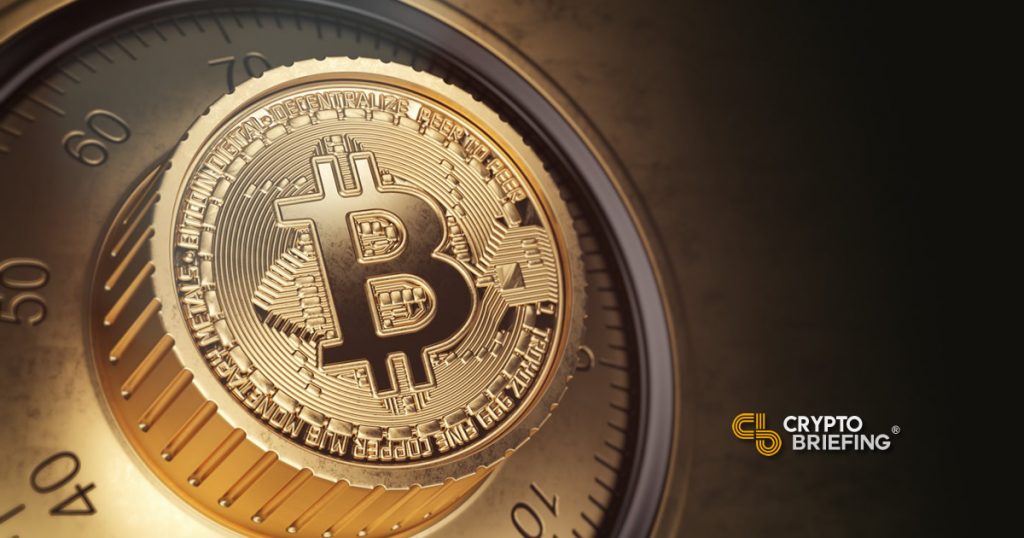 Millennials are turning their attention to Bitcoin as part of their retirement portfolios, according to research from Charles Schwab.
In the bank and brokerage firm's industry-leading benchmark on retirement plan participant investment activity within self-directed brokerage accounts (SDBAs), a breakdown of individual equity holdings among American Baby Boomers, Gen Xers, and Millennials were compared.
While Amazon and Apple dominated the top two holdings as a percentage share of equities among all three groups, Grayscale Bitcoin Trust (GBTC) was the 5th largest single holding among millennials, representing 1.84 percent of their equity holdings.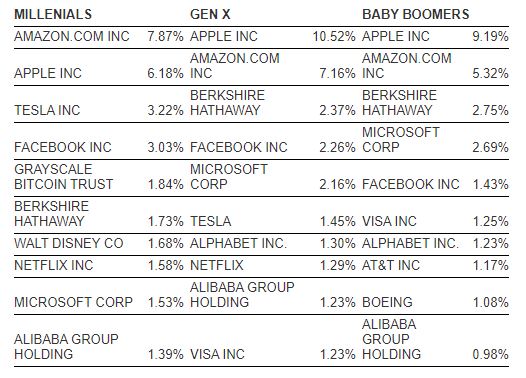 Interest in Bitcoin Rising, Skewing Young Generation
GBTC was a more popular equity holding than stalwarts Berkshire Hathaway, Disney, Netflix, Microsoft, and Alibaba among millennials. Berkshire Hathaway was the third most popular holding among Boomers and Gen X investors.
The data was taken from the third quarter of the year.
The results are in line with Blockchain Capital Blog's findings that the "propensity [to own crypto] peaked among younger respondents at 42 percent." The Harris Poll last month found that among those aged 18 to 34, "nearly 1 in 3 prefers Bitcoin to government bonds, more than 1 in 4 prefers Bitcoin to stocks, nearly 1 in 4 prefers Bitcoin to real estate, and more than 1 in 5 prefers Bitcoin to gold."
Given Charles Schwab's findings relate to retirement savings, Grayscale's award-winning Drop Gold campaign and Bitcoin-as-digital-gold argument appear to be holding true among younger investors.