Mina $18.75M Token Sale Sees Unprecedented Demand
Mina's token sale saw huge demand last month, selling out in four hours. Now, the Layer 1 chain is preparing for integrations with the likes of Teller Finance.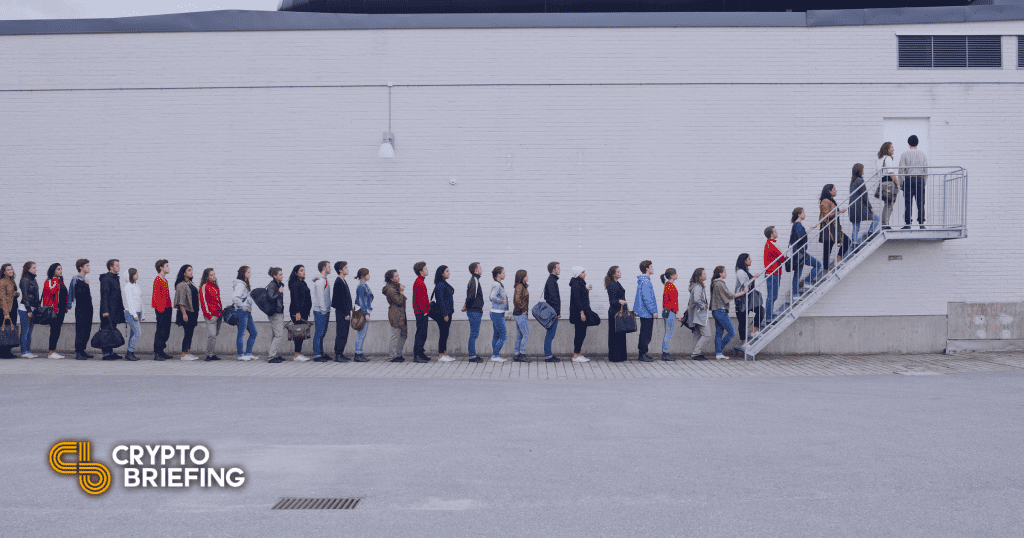 Key Takeaways
Mina has shared full details of its March token sale, which sold out in four hours after 375,000 people registered to participate.
The token sale raised $18.75 million, with tokens distributed to 40,500 buyers.
Mina says it is looking forward to welcoming more developers to build on the protocol.
Mina, the world's lightest blockchain that leverages zk-SNARK technology, has shared details of its recent token sale.
Mina Tokens in High Demand
MINA tokens were released through a community sale on CoinList last month. Buyers had to register their interest to participate in the sale. It received 375,000 registrants and sold out in only four hours. 40,500 buyers contributed a total sum of $18.75 million.
The rapid sellout time makes MINA the most oversubscribed token sold on CoinList. The Mina community is known as one of crypto's most passionate. Long before the token launch, Mina had a dedicated following of supporters. The project has been in the works since 2017 when many other short-lived crypto projects launched via ICOs. Mina, though, has been in development for the last few years and its community has snowballed since the launch date.
The protocol uses "the world's lightest blockchain" as its tagline. Unlike other chains like Bitcoin and Ethereum, the entire blockchain takes up only 22kb. It uses zero-knowledge proofs called zk-SNARKS as a way of reducing the amount of storage required. zk-SNARKs use cryptographic keys to prove that one party has "knowledge" of a value, without revealing the value itself. They also make the chain more scalable.
Mina launched on mainnet on Mar. 23. It uses the Ouroboros Samasika Proof-of-Stake consensus algorithm, which is more succinct than other similar mechanisms. It's also attack-resilient: it selects validators ahead of an epoch rather than requiring them to stake for a prolonged period, limiting the risk of someone forking the chain.
Evan Shapiro, CEO and Co-Founder of the O(1) Labs team that launched Mina, said that he was "incredibly excited" about the project's future following the successful token launch. He added:
"Since our mainnet launch, integrations like what we've done with Teller Finance are now possible and developers will soon be able to leverage Mina to build lightweight, privacy-preserving applications that allow users to keep their data and sensitive information secure."
Teller Finance already uses Mina to help users share their credit score without revealing the score itself. Such features are made possible by Mina's zk-SNARK technology, which bodes well for the chain's future promise.
The tokens were priced at $0.25. Though those sold in the community sale are subject to an unlock period, an uncapped sale allocation will be released linearly over the next two years. MINA is currently available on the BitZ exchange, though the 24-hour volume is a paltry $556,500. There, it's trading just under $50 today—a significant mark-up on the initial listing price.
Disclosure: At the time of writing, the author of this feature owned ETH and several other cryptocurrencies.