Monero Team Receives Anonymous $500,000 Donation
An unknown donor has given Monero's General Fund a donation of 1711 XMR.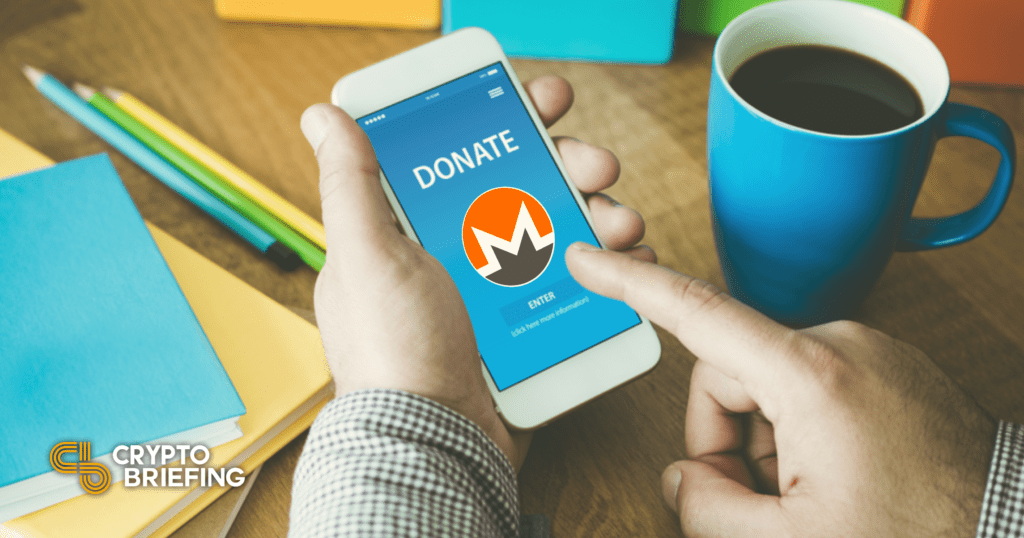 Key Takeaways
Monero has received a donation of 1711 XMR ($486,600).
The team plans to publish a spending report in the coming months.
Monero's General Fund helps the project purchase web services, tools, and salaries for contractors.
The team behind Monero has received a donation of nearly $500,000, according to the project's Twitter account.
$500,000 Sent to Monero Devs
We're delighted to share that our General Fund has received a donation of 1711 XMR (approximately $500k)!

Interested in contributing to improve Monero? Start here ⬇️https://t.co/p0MyNsOzVH https://t.co/PYJ8eEMqli

— Monero (XMR) (@monero) June 6, 2021
The unknown donor donated 1711 XMR (an amount worth $486,600 at the time of writing) to the Monero project.
Monero contributor binaryFate confirmed that the transaction was not a change output from one of the fund's own transactions, but rather a transaction that came from an outside source.
He wrote: "This is indeed a donation! Hats off to the donor. No BS talk or reputation farming, just direct anonymous action."
How Much Money Is in the Fund?
The donation was sent to the Monero General Fund. BinaryFate noted that this fund is "administered and escrowed by the Core Team, who spends donations as it sees fit to benefit the Monero project."
A transparency report from June 2020 notes that the fund held 2108.12 XMR last year, an amount that is now worth approximately $599,800. Additionally, the fund includes a Bitcoin address that contains 0.09 BTC ($3,200). Finally, an earlier donation of 1020 XMR ($277,000) was given to the fund last month.
In light of that data, today's $500,000 donation will increase the size of the Monero General Fund considerably.
What Will the Donation Be Spent On?
Previously, Monero's General Fund has been used to pay for web services and hosting, plus tools such as ARM buildbots.
Part of the fund also goes toward one salary. While members of the Monero core team do not receive salaries, the project employs Diego "Rehrar" Salazar as a contractor, who does receive payment.
BinaryFate, who is primarily responsible for the fund, stated that Monero will publish a transparency report this month. That report may give the public some idea of what today's donation will go toward.
At the time of writing this author held less than $75 of Bitcoin, Ethereum, and altcoins.