MoneyGram Is "Now Live" With XRP And Ripple
XRP can "revolutionize" MoneyGram's liquidity management.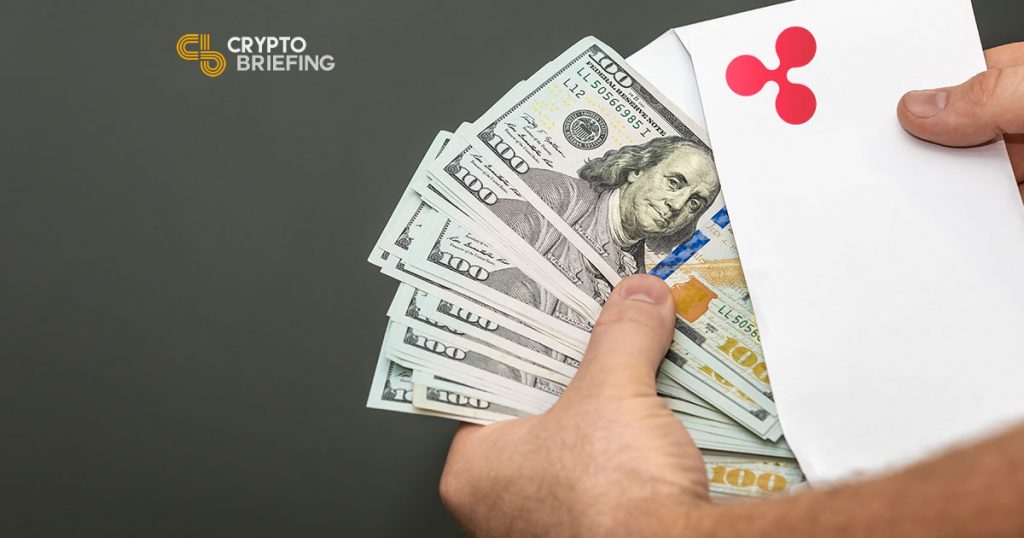 One of the largest providers of global money transfers is ready for cryptocurrency. MoneyGram, which ranks just behind Western Union in cross-border transfers, is now ready to use Ripple's xRapid network, which uses the XRP currency.
"MoneyGram is now live and transacting on the Ripple xRapid platform," announced CEO Alexander Holmes, during the second quarterly earnings call. "We started executing trades earlier this week and all signs point to this being a tremendously beneficiary [sic] relationship. We are literally settling transactions in seconds."
A press release accompanying the report highlighted that the integration was the result of Ripple's "pioneering equity investment" earlier this year. Noting the $30 million "equity infusion" after Ripple acquired a stake in the company, the report went on to explain that MoneyGram would have the option to sell up to $20 million of additional equity to Ripple through June 30, 2020.
The crux of the agreement could get MoneyGram users involved in cryptocurrency without even knowing it. "The commercial agreement allows MoneyGram to utilize Ripple's xRapid blockchain product, as well as XRP, Ripple's cryptocurrency, to facilitate cross-border settlement," the company said. MoneyGram hopes that Ripple's technology will "reduce working capital needs" and "generate additional earnings and cash flow."
MoneyGram is a significant entity in the global remittance market, servicing 200 countries and processing approximately $600 billion in remittances. By using Ripple's xRapid technology and XRP, the cost of settlement could fall from about $30 per transaction to "fractions of a penny" while speeding up transactions from up to an hour to a few seconds.
Upon entering the partnership, MoneyGram CEO Alex Holmes had expressed enthusiasm for xRapid technology, explaining its far-reaching impact. "Through Ripple's xRapid product," he said, " we will have the ability to instantly settle funds from U.S. dollars to destination currencies on a 24/7 basis, which has the potential to revolutionize our operations and dramatically streamline our global liquidity management."
Yesterday's call revealed that XRP in particular is playing a role in MoneyGram's innovations. However, Holmes did not reveal exact figures, such as number of transactions or payment corridors in which XRP could be used.