Most Gaming Studios Adopting Crypto, NFTs: Study
An industry-first survey commissioned by Stratis revealed that 58% of game studios are already using blockchain technology.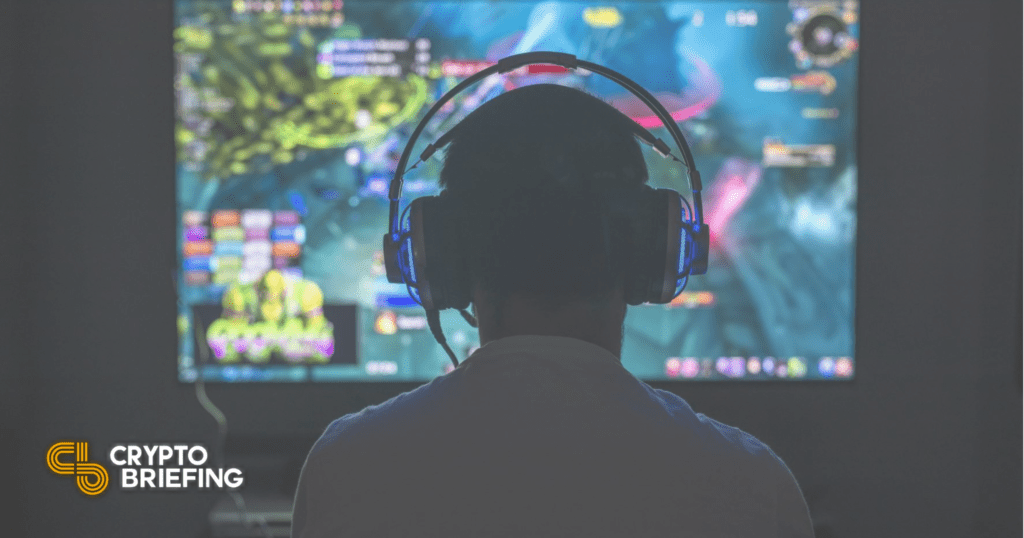 Key Takeaways
Blockchain platform Stratis shared a new survey shedding light on the gaming industry's stance on blockchain and NFTs.
The study revealed that 58% of 197 game studios are using blockchain; 47% of them have incorporated NFTs.
Majority of the game developers believe blockchain and NFTs will prevail in video games within the next two years.
A new study has revealed that gaming studios are eager to adopt blockchain technology and NFTs.
Gaming Studios are Bullish on Play-to-Earn Games
The play-to-earn paradigm shift in gaming could come sooner than many expected.
A new study commissioned by blockchain platform Stratis and undertaken by research agency Opinion revealed that most game developers have already started to use blockchain technology.
Going into detail, the study surveyed 197 video game developers in the United States (U.S.) and the United Kingdom (U.K.), revealing that 58% of them are beginning to use blockchain technology, whereas 47% have already started adopting NFTs as in-game assets.
Although blockchain games are yet to truly break into the mainstream and endure the test of time, most game studios that participated in the study said that they were confident about the potential of the sector. 64% of the surveyed developers said that blockchains would become prevalent in video gaming within the next two years, while 53% agreed that NFTs would be commonplace by then too.
Game studios also expressed significant interest in implementing blockchain technology and NFTs into their own projects. 72% of the respondents reported considering NFTs, and 56% already planning to deploy NFTs as in-game assets in the next 12 months. Commenting on this topic, CEO of Stratis Chris Trew said:
"With renowned platforms such as Epic welcoming blockchain-based games and NFTs, we certainly expect AAA studios to launch titles incorporating these technologies in the coming years. But there are so many indie game developers that will get there first."
Concerning potential use cases of blockchain technology in gaming, 61% of the studios said it allows for better gameplay, while 55% thought it secures value for players by keeping money in the game. In comparison, 54% held that rewarding players with real-world value is the top use case of blockchains in gaming.
The rise of NFTs and the massive success of Axie Infinity, the most popular blockchain game to date, have propelled the play-to-earn gaming model into the crypto and gaming spotlight this year.
With over 2 million daily active users, Axie has established itself as the first working proof of concept in play-t0-earn gaming, and paved the way for similar projects to emerge. Gaming studios seem to have taken notice. With the majority of them already embracing crypto, the play-to-earn gaming space seems primed to take off.

Disclosure: At the time of writing, the author of this feature owned ETH, ILV, and other cryptocurrencies.