Mother's Day 2022: A Guide to Talking Crypto With Your Mom
Simple, non-financial advice on navigating your first Web3 Mother's Day.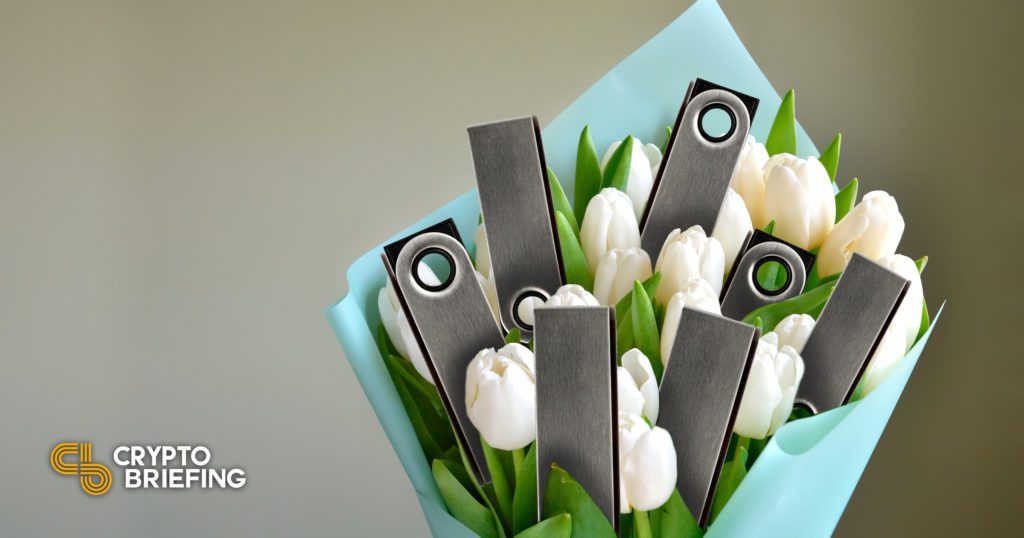 Key Takeaways
Mother's Day is here, and there's no time like the present to talk to your mom about cryptocurrency.
For the total newcomer crypto can be overwhelming, but there are few simple metaphors that can help you navigate the introduction.
May the next priceless family heirloom in your house be a hardware wallet stacked with crypto.
Happy Mother's Day, all! This year, Crypto Briefing is honoring the matriarchs in our lives by doing one thing that moms around the world pray their children will never do: talking to them about cryptocurrency.
We have our reasons, though, and they are not simply because we want to shill cool projects or show off our dank NFT collections to our parents like the children that we are. No, the reason we want to talk to Mom about crypto is that we care. We care about her financial well-being against an uncertain future, her tech-savviness in an increasingly digital world, and her ability to operate online safely—all of which can be strengthened by a candid talk about cryptocurrency.
Let's dive in.
The Conversation
The Web3 landscape can be an intimidating place even for seasoned digital cowboys, and introducing our loved ones to it can seem daunting. And while there certainly are some moms out who are real degens, let's assume for our purposes that most mothers in the world—like most of its population in general—are aware of crypto but generally don't know much about it. This is where you come in.
The world is full of charlatans, and your mom has probably heard about the variety of scams, phishing attacks, hacks, exploits, and crashes associated with the crypto market. If she's got her wits about her, she won't be entirely sure who to believe at first, so she's got to have a trusted party who's knowledgeable about the subject whom she can turn to. That person, my friend, is you.
Now you might be tempted to introduce your mother to whatever degen small caps you're stacking at the moment, but you must be careful not to put the cart before the horse. If she's new to crypto, she really only needs a basic understanding of two things at this point: Bitcoin and Ethereum. To introduce any more than that in the first conversation would intimidate and overwhelm.
We recommend starting with Bitcoin. To the seasoned crypto user, explaining Bitcoin is simple enough, but to a newcomer, it can quickly become overwhelming. So while you may be tempted to get her a hard copy of the Bitcoin white paper as her Mother's Day gift, you must not do this, because nobody likes to get a homework assignment when they were expecting a present.
Instead, you can merely describe it as a ledger of accounts and transactions that can keep track of itself without the need for an overseer because that's exactly what it is. Most adults will be able to grasp that description. You can get into the weeds about how the blockchain works if you sense she wants to go there, but strictly speaking, a basic knowledge of public and private keys is enough to engage with Bitcoin.
If your mom is more tech-savvy, you might start instead with Ethereum, the more compelling, Turing-complete successor to the Bitcoin blockchain. Bitcoin is ultimately not much more than an accounting ledger, but Ethereum must be explained as an infrastructure that can be built upon. Whereas Bitcoin only does one thing, Ethereum, like the Internet itself, makes any number of new things possible.
At this point, you can gauge her level of interest to see if it's worth introducing the concepts of dApps, DAOs, ERC-20s, and so on. But even if she has zero interest whatsoever, she should at least walk away from the conversation having heard of Ethereum, because it will certainly not be the last time she does.
To Custody or Not to Custody
Among the appeals of blockchain technology has always been its promise to free us from legacy financial systems. But it's worth remembering that, for many people—including many baby boomers—legacy financial systems have worked just fine. Some people want other people holding their money for them, both because they may be better equipped to do so safely and because they can be held accountable if things go sideways.
Therefore, it's crucial that you explain non-custodial wallets and the concept of self-custodied funds to her, if only to give her the opportunity to reject it out of hand. It may very well be that she detests the idea of being solely responsible for keeping her money safe. If so, MetaMask may not be the best place to start, but an account with a reputable, licensed centralized exchange—such as Coinbase, Kraken, or FTX—could be more her speed.
Finally, she may have no interest whatsoever in hands-on management of her crypto and instead prefer to gain exposure to the market the old-fashioned way—that is, having someone do it for her entirely. In this case, you could introduce her to something like Grayscale's Bitcoin or Ethereum Trusts, but if she's a conservative investor set in her ways you may not be able to persuade her to go any farther than that. In any case, she should know about this option for exposing her portfolio to crypto without the hassle of securing her own private keys.
The Gift
All this time and attention you've been showering on your mother is well and good, but you're not going to get away without giving her an actual gift. Your instinct is going to be to buy her some crypto, but as a rule, giving money as a gift for Mother's Day or any other sentimental holiday is an extraordinary cop-out, so to do it you'll need to sprinkle in a little extra magic by getting Mom her first hardware wallet.
There is no more appropriate gift recommendation for a new crypto user than a hardware wallet. As we've mentioned before, Crypto Briefing's wallet of choice is the Ledger Nano X, which as always, should be purchased new, directly from the manufacturer. Never buy a previously-owned hardware wallet, as you will never be able to know if it had been tampered with or not (and let's be honest—if you bought it second-hand, you should assume it has been).
If she's totally new to crypto, she'll likely open this gift with the blank smile of someone who has no idea what she's looking at and immediately thank you for the amazing flash drive. At this point, you will need to explain to her what this thing you've just given her is, and while you will be tempted to respond immediately with technical information on the machinations of the blockchain, you must not do this. Instead, simply tell her that this is a key, because that's what it is. She knows what a key is.
From there, teaching Mom to use her wallet is a matter of helping her configure the device and funding its address. Once that's done, you know the routine.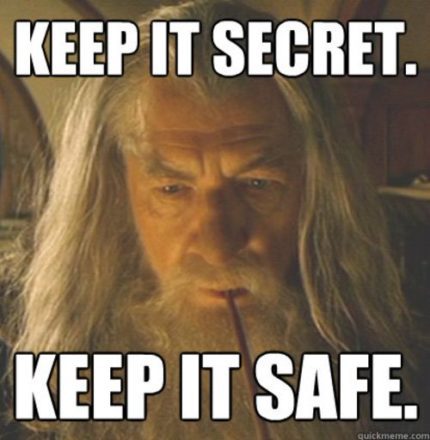 Of course, if your mom is already into crypto, then she likely already has her own cold storage wallet, so you'll need to step up your game if you're going to impress this year. In this case, you could do worse than gifting her an NFT on her blockchain of choice, and if you really want to dazzle, I'd suggest springing for her ENS name. Finally, for the security-obsessed mom, I might recommend the Billfodl Cyber Security Bundle for the added peace of mind that only two Faraday bags and a steel backup key can provide.
The Thought That Counts
Above all, what your mom will likely cherish most of all is the time you took to share something that's important to you with her. That alone ought to be enough to give the hardware wallet "priceless heirloom" status and ensure its safekeeping. Finally, you'll be sharing valuable knowledge with someone you love, and there are few undertakings more worthwhile than that.
Happy Mother's Day, everyone!
Disclosure: At the time of writing, the author of this piece owned BTC, ETH, and several other cryptocurrencies.