MouseBelt Brings Blockchain Education To University Of California
MouseBelt Is Bringing Blockchain To Campus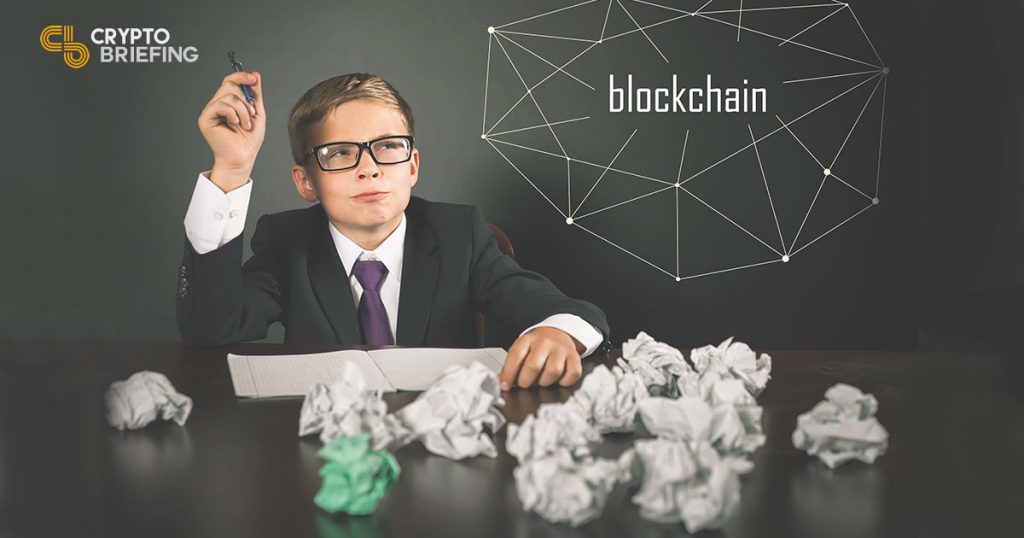 Blockchain businesses are hiring left, right, and center, and MouseBelt believes universities are key to building a better industry. The company is investing in a "first-of-its-kind" partnership with the University of California to bolster education and entrepreneurship in the field.
Described as a "full-service blockchain accelerator," MouseBelt has invested over $40 million across more than 60 blockchain projects and their development shop, MouseBelt Engineering. Instead of throwing money at projects and promptly abandoning them, the shop extends support through a team of engineers who work to build out projects.
Their University Program brings together the largest gathering of student blockchain organizations in the world, including 65 institutions across 13 countries. MouseBelt University has helped organize more than 75 student association-run programs at prestigious educational institutions, including Harvard, Oxford, and Cambridge.
---
Acceleration On Campus
The company's latest initiative, dubbed the MouseBelt Blockchain Accelerator, is aimed at developing blockchain technology and entrepreneurship at UC Davis, UC Los Angeles, and UC Santa Barbara. With an emphasis on "hands-on development," the program seeks to advance blockchain technology through "strategic academic partnerships."
The accelerator will begin with a donation to the engineering schools at the three universities. The company plans to encourage further growth through investments of $500,000 for student projects, and plans to raise another $500,000 to directly fund researchers. MouseBelt will fund "up to five early-stage companies with up to $100,000" through the UC Blockchain Entrepreneurship program.
---
A Collaborative Effort
Ashlie Meredith, Program Director at MouseBelt University, says the accelerator will help build the DLT ecosystem. "We aim to help these universities become a driving force for innovation in the blockchain space," she said, "as well as provide students and researchers with the opportunity for both theoretical and industry experience."
The program will offer educational courses, workshops, and advice on best practices in an effort to "enrich the quality of blockchain projects." Beyond the classroom, researchers and early-stage companies will also be able to benefit by receiving funding and resources to "build scalable solutions and foster meaningful blockchain adoption."
---
Connecting Researchers With The Industry
A key element of the program is to connect researchers with the industry, funding projects in specialized areas like cryptography and peer-to-peer networking. MouseBelt will also specifically support courses that focus on blockchain engineering.
Faculty members spoke highly of MouseBelt's active involvement in supporting blockchain-focused entrepreneurs. "We look forward to seeing how broader collaborations between researchers, faculty, and administrators across multiple UC campuses will continue to foster blockchain innovation on campus," said Christopher Russo, Associate Director of Corporate Business Development at UC Santa Barbara.
MouseBelt also plans to work with on-campus groups in an effort to "identify outstanding startup founders" and to offer an educational leg up for early stage companies from the partnered campuses. The program will offer mentoring services to five companies, while investing up to $100,000 in exchange for equity. Mousebelt will act as a partner investor and advisor, working with groups like PLASMA accelerator at UC Davis and Startup Labs at UCLA.
The program continues to nurture a growing relationship with partnerships at Blockchain at UCLA, Startup Labs at UCLA, Blockchain at UCSB and Blockchain at Davis. Having invested in a number of student projects and the first ever blockchain engineering course at UCLA, the initiative "addresses the growing demand" for blockchain education and resources for students, faculty, and administrators.