Mt. Gox CEO Mark Karpelès Wants To Get Back In Business
Hide yo wallets, hide yo bitcoins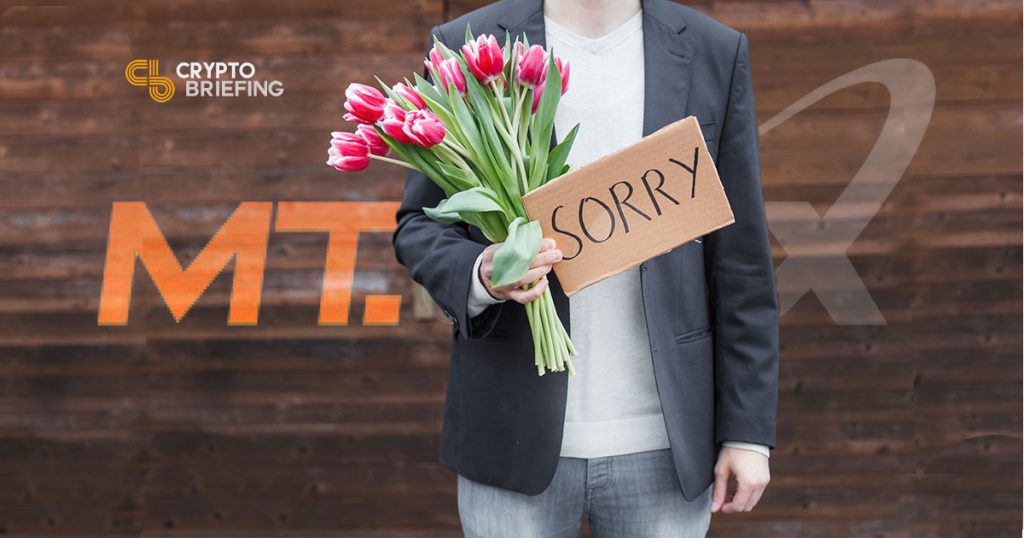 Early bitcoin maverick Mark Karpelès is back in business, with a new technology startup. The former CEO of the Mt. Gox exchange has announced a role as CTO for Tristan Technologies Co, which seeks to develop a blockchain based operating system.
Let's hope this one goes a bit better than his last venture.
---
Details Remain Thinner Than Mt. Gox Security Practices
At the Foreign Correspondents Club of Japan, Karpelès told reporters that the primary aim for the new business is to help Japan regain its position as a technology powerhouse.
Despite those lofty ambitions, the new CTO is keeping mum on the exact details. The new venture, based in Japan, seeks to develop a secure blockchain-based operating system, The Mainichi reports.
---
No Friends in The Crypto Community
Karpelès spent eleven months in detention for his role in the Mt. Gox hack and bankruptcy, although he has since been cleared of embezzlement and fraud. His is currently appealing a conviction of manipulating data.
But whatever his actual crimes may have been, poor management and apparent incompetence as head of Mt. Gox will be hard to forgive – and harder to forget. In 2014, Mt. Gox declared bankruptcy after losing some $500 million in bitcoin deposits.
An extensive Wired report of the debacle relates just how little concern Karpelès showed for his customers' funds. According to the report, following Mt. Gox's first hack in 2011, Roger Ver and Kraken's Jesse Powell raced to the aid of the exchange to shore up its security and get it back online. The two worked through a weekend, while Karpelès spent his efforts on a Bitcoin Cafe he had established.
---
The Ghosts Of Crypto Past
With thousands of victims still stung by the Mt. Gox bankruptcy, Karpelès new company is unlikely to attract much interest from the cryptocurrency community.
But his isn't the only ghost haunting the cryptocurrency markets. BitConnect is also attempting a comeback, although that scheme had a more clearly malicious intent. The Mt. Gox CEO's greatest crime seems to have been one of incompetence.
Crypto veterans are unlikely to place a lot of faith in the entrepreneur's next venture. But it may be worth warning newcomers to the space about Tristan Technologies' excess baggage.