Musician Receives $200,000 in Crypto Donations After Twitch Raid
Led by the popular Twitter personality CryptoCobain, a group of Ethereum users interrupted a musician's live stream to send $200,000 in crypto donations last night.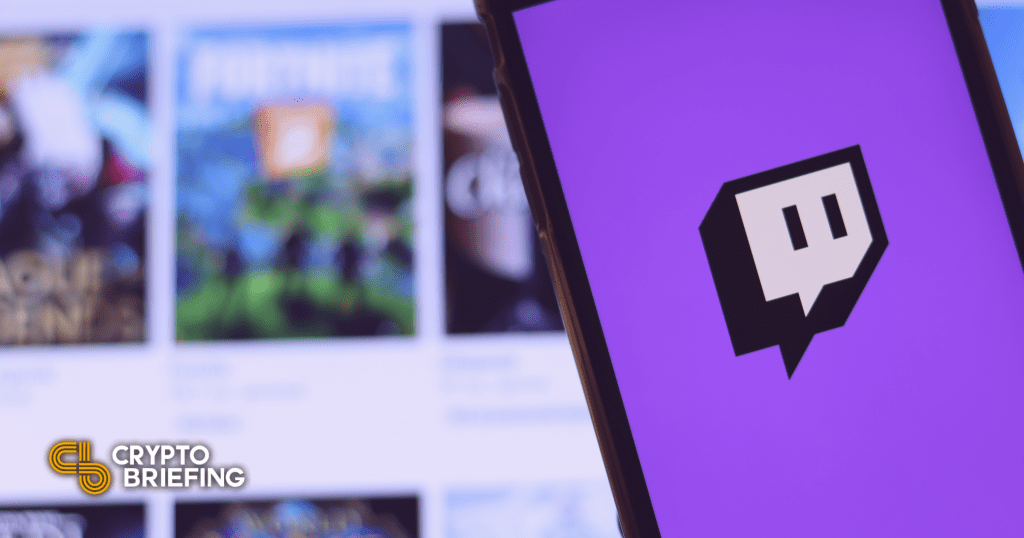 Key Takeaways
A young musician called Mela Bee has received $200,000 in ETH, REN, and other tokens after a group of crypto followers raided her Twitch stream last night.
The group had tried to donate to another musician on the streaming service, but targeted Mela Bee after mods censored their messages in the chat room.
Jordan Fish, the cryptocurrency thought leader better known as Cobie, arranged the generous storm.
Mela Bee received a stack of digital coins worth $200,000 after a group of crypto followers raided her Twitch stream last night.
Crypto Users Raid Twitch Stream
The gesture was led by Jordan Fish, who's more popularly known in the crypto community as Cobie. Fish runs the crypto-focused podcast UpOnlyTV and has recently engaged in several so-called "Twitch raids" alongside his co-host, Ledger.
The recipient was a 24-year-old Canadian artist called Mela Bee. She performed songs on guitar throughout the night alongside her boyfriend, who plays under the alias DumbBuck. Playing for more than seven hours, the pair reeled through a string of classic hits including Radiohead's "Creep" and Blink-182's "All The Small Things."
Many of the crypto followers watching the stream joked that DumbBuck bore a resemblance to Sergey Nazarov, the founder of Chainlink.
The Twitch raids Fish popularized follow a simple format. Fish browses the live streaming site to find a musician playing to a small audience, then takes over hosting duties. He then calls on his 313,000 Twitter followers to join his channel and encourages the musician to download their own MetaMask wallet. Once they share the address, those watching the stream subscribe to the musician's social channels and send ETH and other tokens as they perform songs live.
WATCH: https://t.co/KadNHXoW6o

DONATE: https://t.co/pKosgzYJzC

LFG pic.twitter.com/bLIoVua0ty

— Cobie (@cobie) May 3, 2021
Of all the Twitch raids Fish has organized, last night's saw the biggest sum raised so far. Early in the takeover, Mela Bee was reduced to tears after watching her follower count shoot up. Later, she realized that some of those watching had sent digital money to her MetaMask wallet.
One generous viewer sent as much as 100,000 REN, worth over $100,000 at the time of writing. The address can be viewed on Etherscan here.
The donation pot received a boost after ETH soared above $3,200 last night. The number two crypto has since cooled off, which leaves the pool of funds closer to $198,500.
"Best 6 Hours of My Life"
There's a bitter twist to last night's events in that Mela Bee and DumbBuck weren't the first musicians Fish targeted. He had encouraged another Twitch performer called paratune to download MetaMask first but failed to convince him after he and his followers received a ban from paratune's mods.
Mela Bee took to Twitter to express her thanks early Monday morning.
"I'm super overwhelmed, I'm literally shaking." she said.
@CryptoCobain thank you thank you thank you 😭💕 pic.twitter.com/bo5TaTZYpf

— Mela Bee (@melabeeofficial) May 3, 2021
In a message to Crypto Briefing, Mela Bee said that the experience had been "very surreal." She added:
"I honestly didn't believe it at first. I didn't think it was real. I thought somehow I was going to be scammed, but when I realized this was legit I had to hold back tears. When I stepped away for 10 minutes it hit me and I started balling."
Fish suggested setting Mela Bee up with an appearance on James Corden or Ellen DeGenere's chat shows, tagging Mark Cuban in his post. Cuban, who appears on the popular TV series Shark Tank, has recently become known for his interest in Ethereum and DeFi. He appeared as a guest on UpOnlyTV last month.
Fish then joked that he expected an invite to the pair's wedding for his efforts in arranging the raid. "LOL you'll be there for sure," Mela Bee replied.
Best 6 hours of my life. I'm shook. How am I suppose to sleep now?

— Mela Bee (@melabeeofficial) May 3, 2021
Although ETH is currently trading at record highs, Mela Bee told Crypto Briefing that she has no plans to sell just yet. She said:
"We will see what happens, but I'm excited to see crypto fly to the moon!"
Disclosure: At the time of writing, the author of this feature owned ETH and several other cryptocurrencies. They also had exposure to REN in a cryptocurrency index.