NANO Price Surges On Major Game Integration
Unreal Engine, Real Gains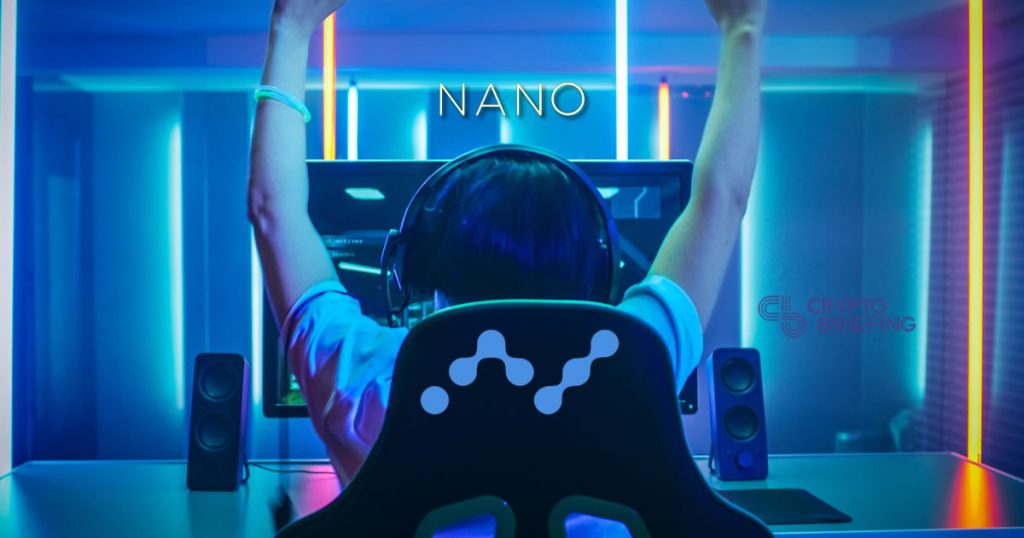 A new plugin that allows software programmers to integrate NANO currency into their video games may be behind yesterday's sudden surge in the cryptocurrency's price.
On October 15, the NANO price moved by nearly 10%, from $0.79 to $0.89, in the space of an hour. In terms of market cap, that plays out as a $13M increase. Volumes highlight that the majority of trading activity had taken place on Binance early in the day.
Prices have since corrected back down, with NANO trading at $0.81 at the time of writing: only fractionally higher than where it was before yesterday's pump.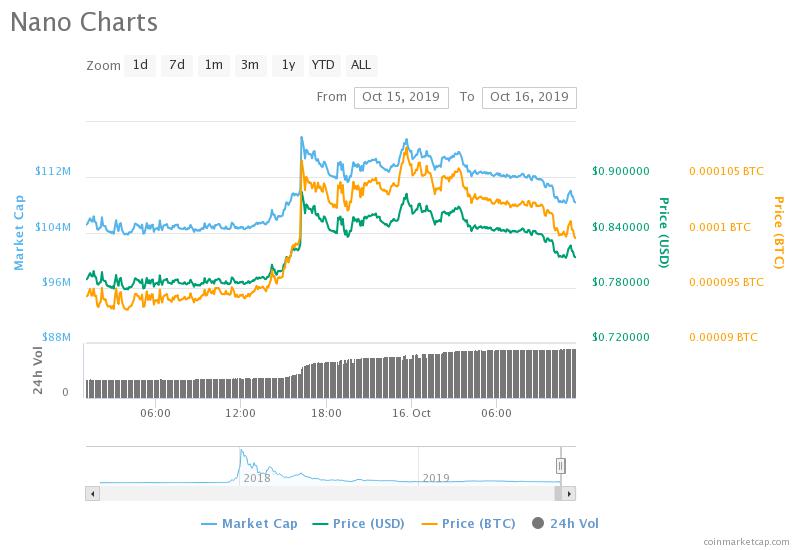 Analysis from TheTIE found that sentiment – a measure of the positivity/negativity of discussions on Twitter – has turned upwards, after a month of near-uninterrupted decline.
As the graph below highlights, long-term sentiment began to rebound at the beginning of the week. Tweet volumes has also risen sharply, suggesting trading activity could be the result of social buzz surrounding NANO.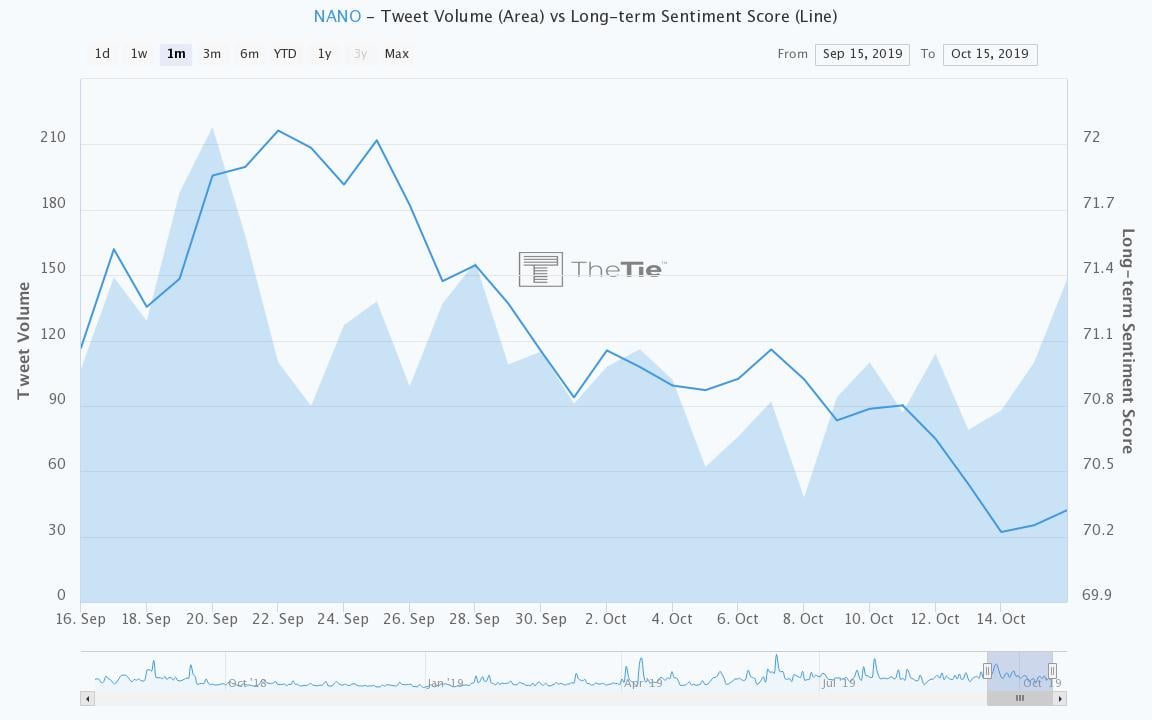 The top volume tweet that carried bullish attitudes centred on the announcement NANO would be available on Unreal Engine, a graphics and physics engine used in multiple video games, via plug-in.
The new integration will enable NANO micro-transactions to be built into games using the Unreal engine. With such a plug-in, gamers can be rewarded with NANO in-game for accomplishments, which they can then use to trade within other game economies.
The demo of the video, which was published at the beginning of the week, but attracting more attention from the NANO faithful today after several retweets, might be the cause of the initial uptick in market excitement.