NEM Attempts to Revive Project with New Social Media Platform
NEM is following in the footsteps of EOS Voice, Peepeth, and Read.Cash with its own social media platform. NEM Hub will reward social media creators with distributions of its native token.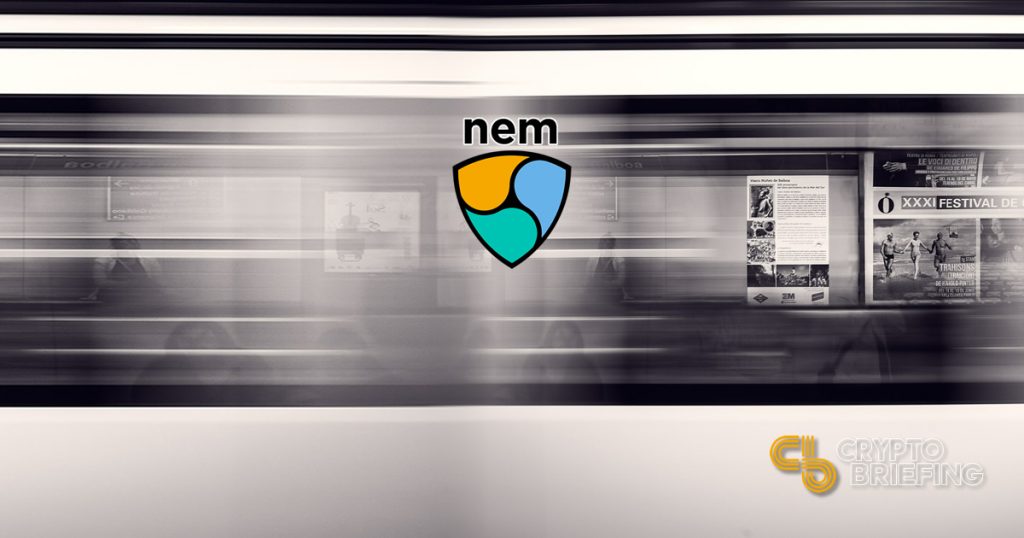 Key Takeaways
NEM has launched a cryptocurrency-powered social media platform that pays out cryptocurrency as a reward
The platform is intended as a way to earn rewards for NEM marketing content, not as a site for general content
XEM prices are on a slight upward trend as the platform gains users
NEM is taking a new approach to marketing with NEM Hub, a social media platform that will pay users to generate content. NEM Hub went live on July 15, following an early launch on June 12.
Rewards For Creators
NEM Hub users can earn crypto by completing requested tasks, or by producing their own content, such as videos and articles, distributing rewards according to each user's reputation and points—similar to Steemit. There is currently a marginal user base of 800 people 400 active users on the social media platform, many of whom have connected their accounts to Twitter and Telegram to cross-post content. Those users receive about $10,000 worth of XEM per month altogether. Or, about $25 per active user per month.
NEM Hub's group blog on Medium additionally produced 31 articles that received more than 1,800 readers this month. The group also ran a contest to design the community's logo for Japan, one of the countries that has historically been more bullish on XEM.
Community-Based Marketing
NEM Hub is comparable to sites that pay content creators in cryptocurrencies, such as Steemit, Publish0x, Peepeth, and Read.cash. But the XEM-powered platform is unique in that it is solely meant to be used for the promotion of the NEM project itself. It is aimed at users who have a stake in the token's success; NEM Hub has a barrier to entry: users must own 4,000 XEM ($15) to be eligible for rewards.
Because NEM Hub content can be cross-posted to other platforms like Telegram and Twitter, the project has directly benefited NEM's social media standing. Though this does raise questions as to why users would use NEM Hub as an intermediary social media platform at all—and the numbers reflect this fact.
NEM Group says that NEM's social media impression count has increased tenfold because of the release. The social platform is also involved in promoting Symbol, NEM's "next-gen, rebranded blockchain aimed at enterprises." Every post on the platform "will benefit the transition to Symbol planned for the end of the year," DanJonBob of NEM Group writes.
NEM's Market Value?
The market has largely ignored NEM because it shares many of its goals with Ethereum, a far more popular blockchain. The fact that both blockchains launched in 2015 means that NEM did not have the chance to position itself as "the next Ethereum." Regardless, XEM has recently been on a slight upward trend, and the token's value has risen from $0.03 to $0.05 since March. The coin currently ranks at #30 when measured by market capitalization, down from the top 20 in 2017.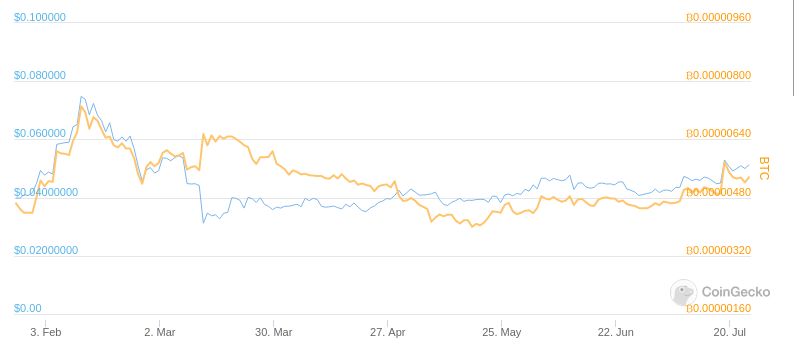 Growth is partly due to general stability in the crypto market rather than XEM's own merit. Nevertheless, XEM has outperformed Bitcoin in the short-term, up 30% over the past 30 days, while Bitcoin lost -0.5% of its value during the same period.
It's not yet clear whether NEM Hub will boost the value of the XEM token significantly. The social media platform is more exclusive than other crypto-powered social media by design, but it's not clear whether that's enough to save the dying NEM project.