New NEO Coin Solves Platform's Liquidity Issues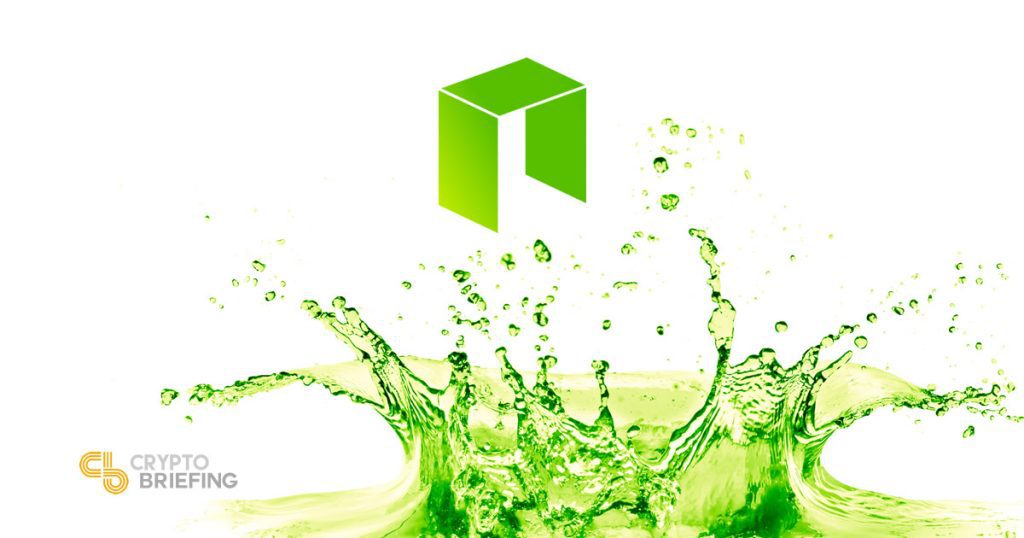 NEO's core developers have issued two new tokens to help its dApp projects exchange value through its smart contract protocol.
NEO Global Development (NGD) outlined the new tokens in its monthly report, which was published on Monday morning. Known as CNEO and CGAS, they are designed to be compatible with the network's smart contract protocol, NEP-5. Pegged to NEO and GAS at a 1:1 ratio, the new tokens will enable users to transfer value from a smart contract. The 'C' in the ticker stands for 'contract'.
"By converting NEO and GAS to NEP-5 equivalent, developers can have access to full smart contract functionality and make use of the NEO and GAS tokens within applications," the report said.
---
Why a new NEO coin is necessary.
The number of dApps working off the NEO platform has grown significantly in recent months. NGD cites this "very fast" growth as the reason behind the two new tokens. Active applications have more than doubled in the last nine months, from approximately 30 in mid-December to 75 at the time of writing.
There is no shortage of smart-contract ready tokens on the NEO platform. Most dApps rely on their own designed tokens as a way for users to pay for goods and services. The tokens can be held in escrow with a smart contract until both parties have fulfilled their ends of the agreement; it also stops either side having to place their trust in a third-party.
The problem is there is still no smart contract ready token accepted by the community as a whole. NEP-5's limitations apparently stop either NEO or GAS being fully smart contract ready; CNEO and CGAS are the next best thing. They enable NEO projects to transfer value between themselves using the platform's smart contracts.
A source close to NEO explained to Crypto Briefing the main benefit was it provided liquidity to the NEO ecosystem. The tokens essentially act as stand-ins for NEO and GAS, which are used by every project working on the platform to pay for transaction fees as well as the operating system. "The problem was loads of NEP-5 tokens that weren't recognised by the community", the source said. "The new coins open up doors for the ecosystem and give projects access to liquidity".
---
The Importance of crypto liquidity.
Platforms need liquidity to fully-function; projects running off their networks need to be able to transact with one another. dApps without available funds soon grind to a halt, affecting other projects as well as the network itself.
Some NEO-holders have complained about the core team's lack of communication. Although new developments have to be voted on by the community, most are unaware of what the updates actually are. Despite being worth over a billion-dollars, grass-roots support has been lacking. The Foundation has reportedly been keeping its attention on the development side.
NGD is reportedly working on a new update that will tweak the smart contract code to make them compatible with NEO and GAS. Sources have suggested the introduction of CNEO and CGAS is a stop-gap until that can be worked out.
Little comes from NEO's ivory tower. What is known is NEO are expanding towards Europe; fixing its liquidity issues with a temporary patch may help the core team attract more projects to the network.
NEO had been the investor's darling for 2017 but has since seen its value slide. The project's value is down 90% since the start of the year. Expansion westwards will help reverse the trend, but it will need liquidity to do that. CNEO and CGAS may be its ticket back to the top.
The author is invested in NEO, which is mentioned in this article.