New Cardano DEX Hopes to Overcome Chain's Scaling Woes
AdaSwap has announced a $2.6 million raise with the promise of building the first working decentralized exchange on Cardano.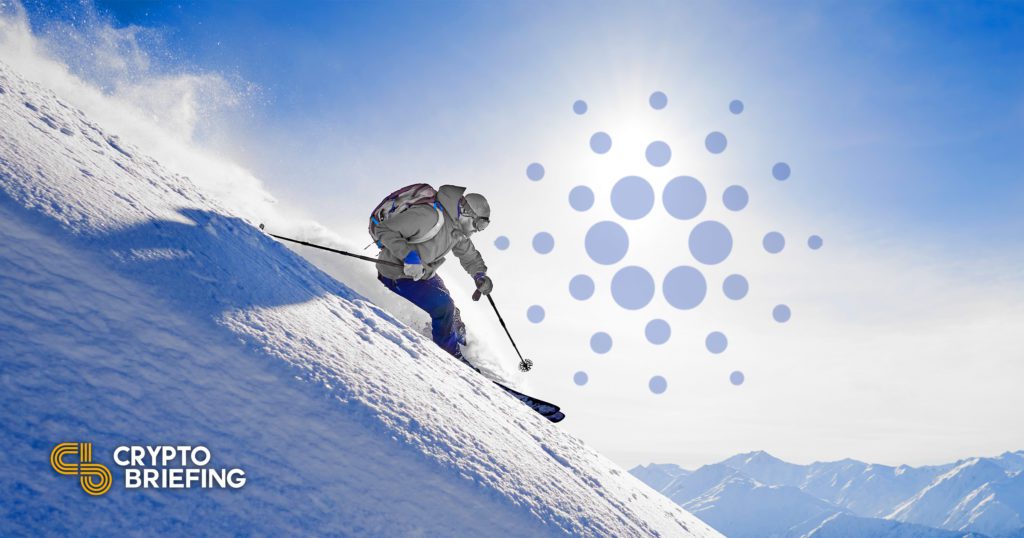 Key Takeaways
AdaSwap has raised $2.6 million to build the first functioning decentralized exchange on Cardano.
To circumvent the scalability issues related to Cardano's EUTXO-based design, AdaSwap will build on a Layer 2 protocol.
AdaSwap also plans to launch an NFT marketplace called ADANFT.
AdaSwap, a new ecosystem builder on Cardano, announced Tuesday that it had raised $2.6 million to build "the best, decentralized exchange on Cardano."
AdaSwap Raises $2.6M to Build First Working DEX on Cardano
A new decentralized exchange project is hoping to overcome Cardano's scalability issues.
AdaSwap, a project aiming to build an NFT marketplace and the first working decentralized exchange on Cardano, announced Tuesday that it had raised $2.6 million in a funding round led by angel investing platform iAngels. Multiple venture capital firms and individual investors have participated in the round, including Shima Capital, Pluto Digital, GBV, Stardust, and actress and producer Gal Gadot.
According to a Wednesday press release, AdaSwap will use the funding to "deliver on its goal of building the best, decentralized exchange on Cardano." Despite being the ninth-largest cryptocurrency on the market, Cardano has lagged behind other competing Layer 1 projects in ecosystem development. Its blockchain is EUTXO-based and architecturally much closer to Bitcoin than to Ethereum, meaning it's significantly harder to code smart contracts and build scalable decentralized applications on it.
As a result, Cardano is yet to see its first functioning decentralized exchange, even though such applications have existed and functioned seamlessly on other Layer 1 blockchains for several years now. Instead of taking Cardano's concurrency issue head-on, AdaSwap has decided to build its decentralized exchange on a Layer 2 protocol. "By building our smart contracts on a Layer 2 solution for Cardano, we are able to bundle and process transactions on the Layer 2 while eliminating the long processing times that SundaeSwap is suffering from," AdaSwap told Crypto Briefing.
While Adaswap is building a workaround for Cardano's EUTXO problems, it is not the first decentralized exchange to launch on the network. SundaeSwap, another prominent decentralized exchange to launch on Cardano, has faced congestion issues due to transaction throughput limitations imposed by the Cardano-specific issue of "concurrency." Concurrency refers to the ability for multiple different agents to interact with the same smart contract simultaneously. On Cardano, this ability is very limited, making it difficult for developers to build applications that rely on higher transaction throughputs to function properly.
"Sundae went live knowing the issue, while we pivoted our development seeing the delays from the Cardano Foundation regarding a fix or the Hydra update," added AdaSwap. Further commenting on Cardano's architectural limitations, the team responded positively, saying:
"Cardano's UTXO model is very exciting for us; there are a ton of decentralized applications that haven't been thought of yet that can be created on it in a very efficient way. With that said, traditional dApps as we're used to from other blockchains, for example, EVM-based ones, have a lot of differences that don't allow for easy dApp porting."
AdaSwap said that it has a "complete solution" for its NFT marketplace ADANFT and "a way around" Cardano's concurrency issue for its decentralized exchange. Since launching the Alonzo smart contract upgrade last September, Cardano's native token ADA has plummeted 69% from its all-time high price of $3.09 to its current price of $0.94.
Disclosure: At the time of writing, the author of this piece owned ETH and several other cryptocurrencies.