New ETPs Allow Institutions To Long XRP and Litecoin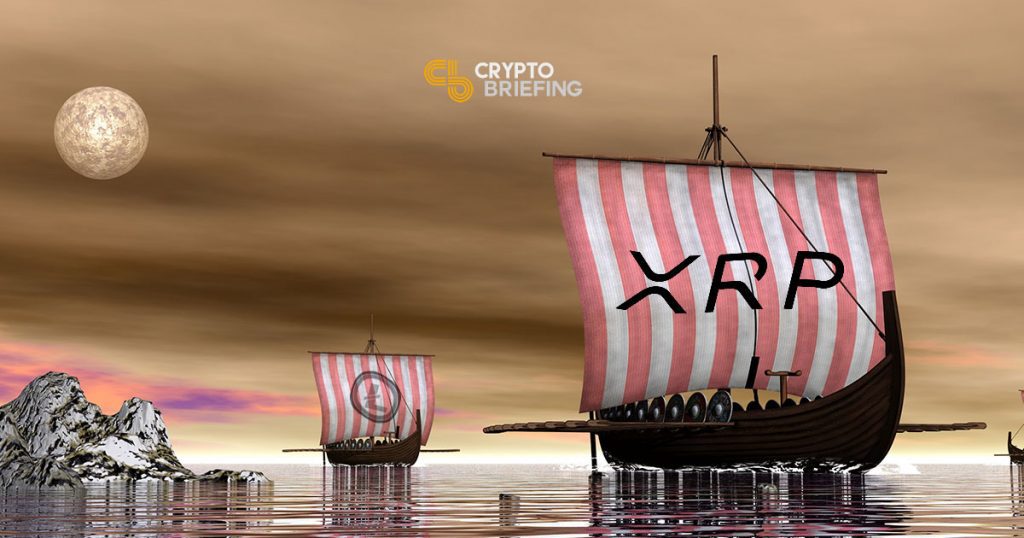 For the first time, Europe's financial authorities have given the go-ahead for XRP and Litecoin (LTC) to be packaged into new financial products, allowing them to be traded on a fully-regulated platform alongside equities and derivatives.
Two new exchange-traded products (ETPs), the XRP Tracker One and the Litecoin Tracker One, will launch tomorrow on Nordic Growth Market (NGM). The exchange is regulated by the Swedish Financial Supervisory Authority (FSA).
The ETPs, which represent set amounts of XRP and litecoin, allow traders to gain exposure without having to own the underlying assets. They were developed by Sweden-based XBT Provider, a digital asset product issuer which launched the world's first ever tradeable Bitcoin-based security on the Nasdaq Stockholm exchange in 2015. It launched a similar tracking product for Ether (ETH) in 2017.
The ETPs are fully-regulated. Both have ISIN numbers, which give them recognition in established finance as legitimate securities. This reportedly took time and a lot of legwork on the part of XBT Provider to incorporate the new products into the traditional system.
NGM is a trading platform made for institutions. Owned by Boerse Stuttgart, the second largest exchange in Germany, NGM is open exclusively to licensed entities with at least €730,000 in capital. These include well-known names such as Citigroup, Danske Bank and Morgan Stanley, Europe.
The development follows pressure from NGM members who pushed the exchange to increase their digital asset offering. Tommy Fransson, NGM's Deputy CEO, highlighted that the tracking products were a response to demands from investors. The exchange has not ruled out future collaborations with XBT Provider to issue new crypto products.
Ryan Radloff, founder and CEO of CoinShares, the parent company of XBT Provider, says the new financial products allow traditional investors to participate in the crypto market on a regulated and familiar trading platform. In a press release, he heralded the news as "an important step in the professionalisation of the infrastructure around this asset class."
---
What do ETPs mean for the rest of us?
ETPs allow investors to track an asset's value, and trade them as if they were stocks. ETPs can track most asset classes from commodities to equities, as well as cryptocurrencies. They are widely popular: the volume of assets held in ETFs, a variation of ETPs, has doubled from $2trn to $4trn since the 2008 financial crash.
ETPs are usually seen as a passive investment, suitable to traders looking for long-term exposure. Investors buy them on the assumption that the underlying asset's value will increase in the future.
This means that there is generally a positive correlation between market sentiment and the amount invested. A downturn in US equities saw the valuation of ETFs decline by approximately $180bn between February and March 2018.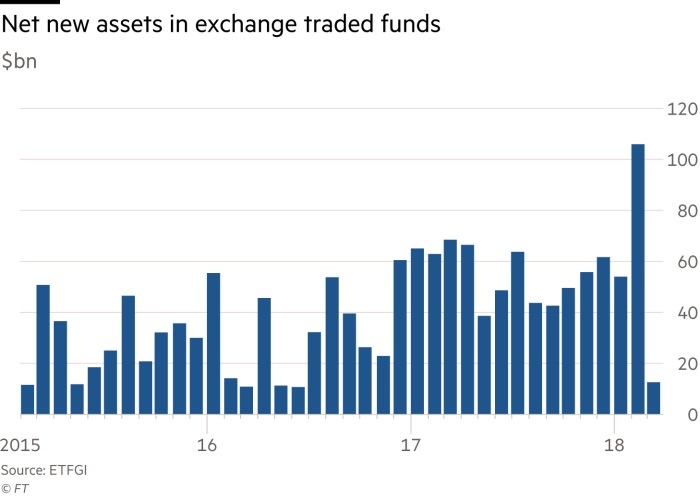 So what does this mean for the new XRP and LTC products? It's clear NGM's institutional clients were pushing for an increased crypto offering, one that didn't require them to use cryptocurrency exchanges. Demand must have been substantial enough for XBT Provider to consider it worth tackling the regulatory obstacle course for the ETPs to be approved by the Swedish authorities.
ETPs effectively allow investors to take out a "long", long-term position on the underlying asset. This suggests that regardless of short-term volatility, the institutional outlook for both XRP and Litecoin is optimistic, at least for some investors.
Whether NGM members like Citi and Morgan Stanley are "bullish" on these particular assets is not known. But it's a promising sign. Crypto isn't just becoming accepted by traditional finance, it's actively sought after.
---
The author is invested in digital assets, including BTC and ETH which are mentioned in this article.