NFT Briefing: Bowie on the Blockchain
A group of crypto artists will release a set of Davie Bowie NFTs for charity, but Bowie's fans aren't happy about it.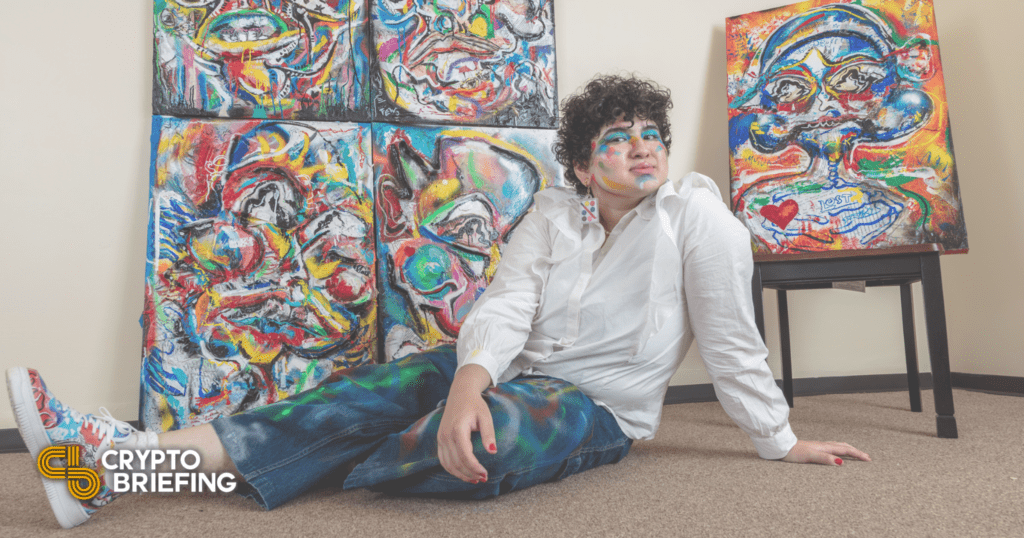 Key Takeaways
A host of respected NFT artists will release a digital art collection in honor of David Bowie.
Although the funds raised will go to charity, the collection has prompted a backlash from Bowie's fans.
The fury proves that it's still early days for NFT technology.
It's the pop legend's first NFT collection.
David Bowie Heads to Ethereum
Throughout the entire history of recorded music, there have only ever been a handful of stars that dared to reinvent themselves every few years and successfully captured the hearts of generations. Prince was one, Madonna was another, but one of my favorites was David Bowie. If you head to any half-decent indie night in London, you're almost guaranteed to hear "Let's Dance," a testament to the guy's enduring legacy (I imagine it's the same story in other cities like New York and Berlin too).
Ziggy was also a South London boy like me, so I was naturally excited when I learned that FEWOCiOUS, JAKE, Defaced, and a bunch of other NFT pioneers would be paying homage to him with a special drop for CARE this month (it was initially scheduled for Tuesday but has been postponed due to The Queen's death).
Dubbed "Bowie on the Blockchain," I was even more interested in watching this drop play out when I learned that FEWOCiOUS, a trans artist who says he was inspired by pop music's most influential androgynous icon at an early age, had prepared a sculpture using Bowie's old clothes. If you know FEWOCiOUS, you'll know that it's a big deal when he prepares a unique sculpture—his last one in the vein of the Bowie piece sold for $2.8 million at Sotheby's in October 2021.
With so many great artists lined up and 100% of the proceeds from the auction set to go to charity, you would think that others would be as hyped as I was for the drop. Except, as has become routine whenever whispers of "non-fungible token" get ushered anywhere near crypto outsiders, Bowie's fans had a lot of negative things to say about it.
The responses to the Bowie on the Blockchain announcement from Bowie's Twitter account included dozens of comments slating NFTs and suggestions that the drop would tarnish his legacy. "How about we just don't with the NFT guff and just raise money for charity without using a pyramid scheme," said one, prompting a flurry of "likes" from other fans. "Just because an environmentally harmful Ponzi scheme is done for charity doesn't make it better. There are countless other options to raise money for charity," added another. And perhaps the most blunt: "What a way to piss on [Bowie's] legacy."
While crypto natives weighed in to point out that Bowie was all about innovation and would likely have embraced NFT technology if he was around today, that didn't stop the naysayers from harping on about with the usual tired (and frankly misguided) arguments about Ponzis and climate change. From where I'm standing, it seems clear that there's a mainstream contingent that's decided it has a problem with NFTs over these two points above all else. Or perhaps I should say, this contingent wants to be seen to be having a problem with these issues.
With the Ethereum Merge now hours away, crypto fans know that the environmental arguments will hold zero weight soon. However, it's obvious that even so much of a mention of NFTs is still enough to rile some skeptics out there, and it will likely be that way some time yet.
One of the most important crypto events of recent years, we've been studying Ethereum closely ahead of its big day. Now it's here, it's important to understand what it could mean for Ethereum and the broader ecosystem over the long term. You'll get insights into this and every other major crypto event in our reports and newsletters.
While it's disheartening to see people angrily comment on a great like Bowie and get things so wrong, I guess it proves a point that bodes well for all of us that understand the power of this technology today: it's still early.
Disclosure: At the time of writing, the author of this piece owned some Otherside NFTs, ETH, and several other cryptocurrencies.