NFT Briefing: The Best Things in Life Are Free
Anime avatar NFT project DigiDaigaku gave away its 2022 pieces for free on August 10. Now the collection is soaring.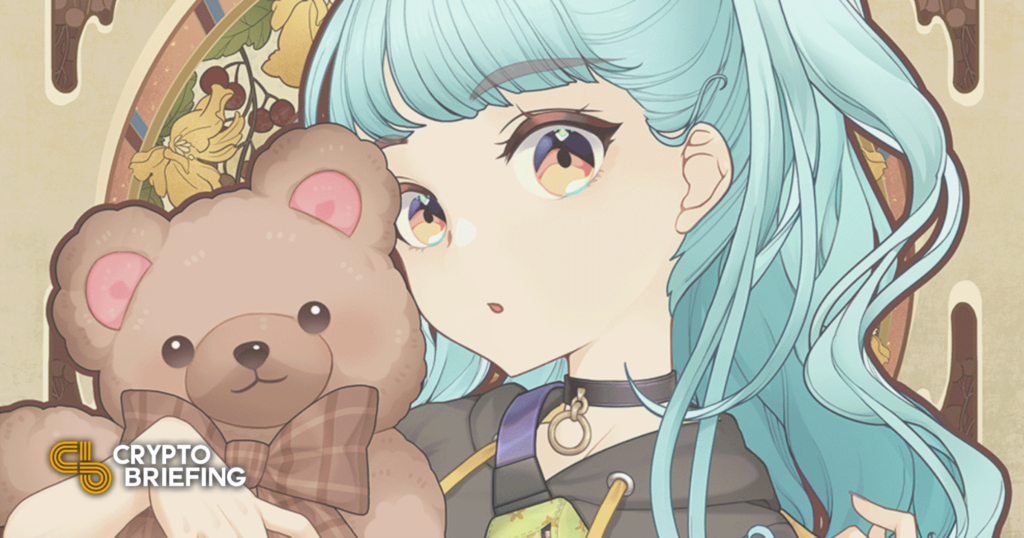 Key Takeaways
DigiDaigaku, which minted its 2022 collection for free in August, is the sleeper hit of the late summer.
The anime NFT project is backed by host of familiar names and wants to pioneer a "free-to-own" gaming model.
If the project enjoys prolonged success, we may well see more "free-to-own" models in the future.
They say that the best things in life are free, and that's definitely something DigiDaigaku can attest to after this week. The anime avatar NFT project gave away its 2022 pieces via a free mint on August 10, and the collection has since gone parabolic.
DigiDaigaku's Roaring Start
As Tim noted in his "NFTs aren't dead" round-up yesterday, DigiDaigaku's floor briefly topped 17 ETH this week. Although that marked a local high, anyone who didn't cash in is still sitting on five-figure paper profits just because they were early enough and had the conviction to hold for a whopping three weeks.
Now you might say DigiDaigaku is simply the latest speculative metagame degens are getting behind in a space that's playing hot potato with what little liquidity it has left. You probably wouldn't be wrong. But there must be a reason that this collection, specifically, is the one that people have chosen, outperforming many of the avatar niche's so-called "blue chips." So what's the project's secret?
DigiDaigaku #705 – Seungah (Source: DigiDaigaku)
Well, DigiDaigaku was created by Limit Break, a gaming company that raised $200 million from a familiar cast of crypto venture hotshots last year (think FTX, Paradigm, Coinbase Ventures, etc.) The company's CEO Gabe Leydons told VentureBeat that he wants to pioneer a "free-to-own" gaming model, though he and Limit Break are keeping full details under wraps for now.
In the meantime, since crypto caught onto Limit Break's 2021 raise this week, traders and collectors have been left to speculate on what DigiDaigaku could eventually become. As a result, its anime girls are soaring.
If you're wondering whether it's too late to get in, even with the recent drop from the high, for me, these feel a little pricey for a bear market that's seen NFT trading volumes all but dissipate relative to this time last year. But as with every other successful crypto project, if Limit Break gets it right, we can expect to see plenty of other "free-to-own" efforts emerge over the coming months.
Hopefully, this note will serve you well as you look for the next DigiDaigaku. I'll round off by sharing one more tip: Go and check out Leydon's Twitter account, and you'll see a pretty professional-looking portrait and bio in which he lists himself as Limit Break's CEO. Like Bored Ape Yacht Club and Azuki before it, DigiDaigaku is run by a clued-up outfit with serious Web2 chops—when it comes to the NFT avatar space, it seems there's a trend where projects run by companies like this outshine all of their competitors.
Disclosure: At the time of writing, the author of this piece owed ETH, some Otherside NFTs, and several other fungible and non-fungible cryptocurrencies.