NFT Collector Sues OpenSea for $1M Over Listing Bug
OpenSea is facing a lawsuit for allegedly failing to ensure the security of its NFT marketplace.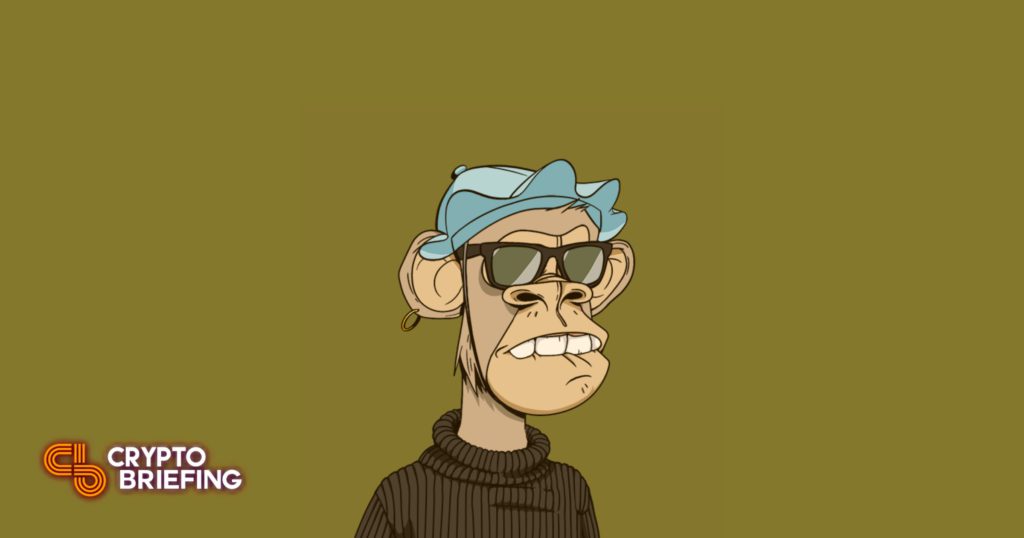 Key Takeaways
A Texas-based NFT collector has filed a $1 million lawsuit against OpenSea.
The collector alleges that an OpenSea bug caused his Bored Ape Yacht Club NFT to sell at a fraction of its market value.
In recent months, many OpenSea users have inadvertently sold their NFTs at low prices due to a listing bug on the marketplace.
An NFT collector who inadvertently sold a Bored Ape Yacht Club NFT for $26 due to an OpenSea listing issue has filed a lawsuit asking for $1 million in damages.
OpenSea Faces Lawsuit Over Listing Bug
A former Bored Ape Yacht Club owner is suing OpenSea after his NFT sold for just $26 on the marketplace. The floor price for the sought-after NFT collection was over $200,000 at the time.
Timothy McKimmy has filed the lawsuit against OpenSea citing a software bug. The suit is asking OpenSea to pay $1 million in damages for allegedly failing to ensure the security of the marketplace. On 7 Feb, 2022, Bored Ape #3475 sold for 0.01 Ethereum, around $26 at the time. McKimmy says the sale occurred without his permission and that he did not list the item. The buyer promptly sniped the item and flipped it for 98.9 Ethereum worth $308,445. McKimmy paid 55 Ethereum for the NFT in December 2021.
The legal complaint, registered in a Texas federal court, accuses OpenSea of negligence for continuing to operate without fixing a critical vulnerability. Per McKimmy's lawsuit, the piece "stolen" from him ranks among the top 1,400 Bored Ape Yacht Club NFTs in terms of rarity. By taking the legal route, the plaintiff seeking "the return of the Bored Ape [..] and/or damages over [USD] 1 million."
"Instead of shutting down its platform to address and rectify these security issues, Defendant continued to operate. Defendant risked the security of its users' NFTs and digital vaults to continue collecting 2.5% of every transaction uninterrupted," the plaintiff alleges in the legal document. OpenSea, meanwhile, is yet to comment on the case.
The OpenSea listing bug was first reported before McKimmy's alleged mishap. On Jan. 24, the pseudonymous NFT collector TBALLER.eth tweeted that their Bored Ape NFT had sold for 0.77 Ethereum, a fraction of the floor price at the time. It was sold for 84.2 Ethereum minutes later.
Ongoing OpenSea Issues
Many other users have complained their NFTs were sold on OpenSea significantly below their floor prices. In many cases, users transferred their NFTs to another wallet rather than paying a transaction fee to cancel the listing. When they moved their NFT back to their OpenSea-linked address, the items quickly sold at their original listing price. In one incident last month, PeckShield found that an opportunist made 332 Ethereum worth around $740,000 after acquiring NFTs from the Bored Ape Yacht Club, Mutant Ape Yacht Club, and Cool Cats collections for far below their market value. OpenSea responded by issuing a reimbursement of 750 Ethereum to the victims.
McKimmy says that OpenSea has privately approached other users that have faced listing issues to offer them the floor price of the NFT they lost. The complaint alleges that they were asked to sign non-disclosure agreements, and that he has been offered no such compensation. The complaint urges OpenSea to "address the known susceptibilities in its interface." The leading NFT marketplace recently migrated to new contracts, possibly in response to the issues.
OpenSea is the world's biggest NFT marketplace. However, the platform has been the subject of many controversies. Over the weekend, 32 OpenSea users were targeted in an elaborate phishing attack that saw a hacker steal millions of dollars worth of NFTs. The marketplace has also faced criticism for weighing plans to go public over releasing a token for the community. It also faced embarrassment last year when one of its key team members was caught using insider information to profit off NFTs. Several competitors have since emerged in hopes of grabbing some of OpenSea's market share, though none have come close claiming its throne. Last month alone, OpenSea recorded over $5 billion of trading volume.