NFT Natives Are Dominating the Market: Chainalysis Report
Data from the latest Chanalysis NFT market report suggests whitelisted collectors make the most profits on sales of newly-minted NFTs.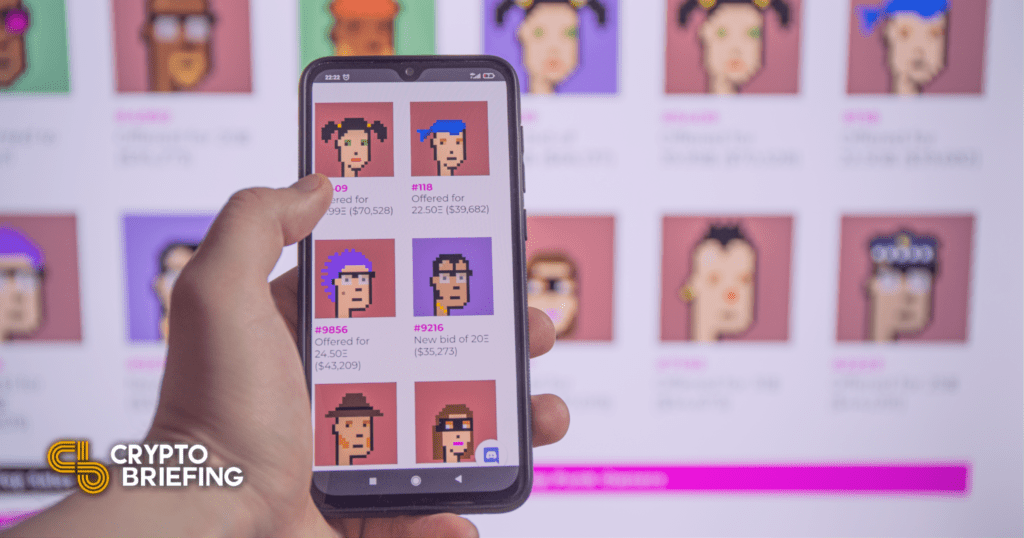 Key Takeaways
Chainalysis report published Tuesday found that whitelisted investors significantly outperformed non-whitelisted ones.
The report also indicated that investors flipping NFTs with prior sales history saw a much higher success than non-whitelisted investors participating in minting events.
Interestingly, the most successful NFT investors didn't have a higher hit rate but instead traded more often paid a higher average price per NFT.
It's almost impossible to make outsized gains on newly-minted NFT purchases without being whitelisted, Chainalysis said in their latest NFT market report.
You're Either In, or You're Out
According to the latest NFT market report published Tuesday by renowned data analytics firm Chainalysis, whitelisted non-fungible token (NFT) investors saw dramatically better investment returns than those who bought newly-minted NFTs on the secondary markets.
Namely, OpenSea data showed that whitelisted investors who sold newly-minted NFTs profited 75.7% of the time, versus 20.8% for those who didn't make the whitelist. Additionally, the data suggested that it is almost impossible for non-whitelisted collectors to achieve outsized returns on newly minted NFTs.
Whitelisting is a common practice leveraged by new NFT projects to build interest in their collections. It typically involves allowing a select set of early and dedicated followers to purchase NFTs at a significantly lower price than other users during minting events—when the digital files are turned into NFTs on the blockchain. Those who make it on the whitelists are typically followers who've been active on the project's Discord servers or helped promote the collections on Twitter.
"The data is clear," Chainalysis said, "whitelisting provides a significant financial reward for those who play a role in an NFT project's success by seeding its early community growth efforts." Overall, 78% of non-whitelisted buyers lost more than half of their initial investment after selling their newly-minted NFTs. On the other hand, 78% of insiders who made the whitelist profited upon resale, doubling their initial investment more than half of the time.
Furthermore, the data examined by Chainalysis indicated that investors flipping or reselling NFTs with prior sales history saw a much higher success rate than those participating in minting events. Namely, 65.1% of the users following this strategy made a profit on 65.1% of resales.
Unsurprisingly, experienced or more sophisticated investors made the most profits from NFT flipping. According to the report, 20% of users on OpenSea accounted for 80% of secondary NFT sales, while just 5% of the users accounted for 80% of profits made on reselling.
When it comes to trading NFTs with prior sales history, the group of investors who did the most flipping accounted for 85% of the profits. Also, investors who paid a higher average price per NFT significantly outperformed those who traded cheaper NFTs.
The final and perhaps most interesting finding in the report is that the most successful NFT investors didn't have a significantly higher hit rate than others. Instead, they flipped more NFTs, with a higher average price per trade at a similar hit rate to the less successful group.
Disclosure: At the time of writing, the author of this piece owned ETH and several other cryptocurrencies.