NFT Titan OpenSea to Support Credit Card Payments
OpenSea will allow card payments for the first time via MoonPay's NFT Checkout service.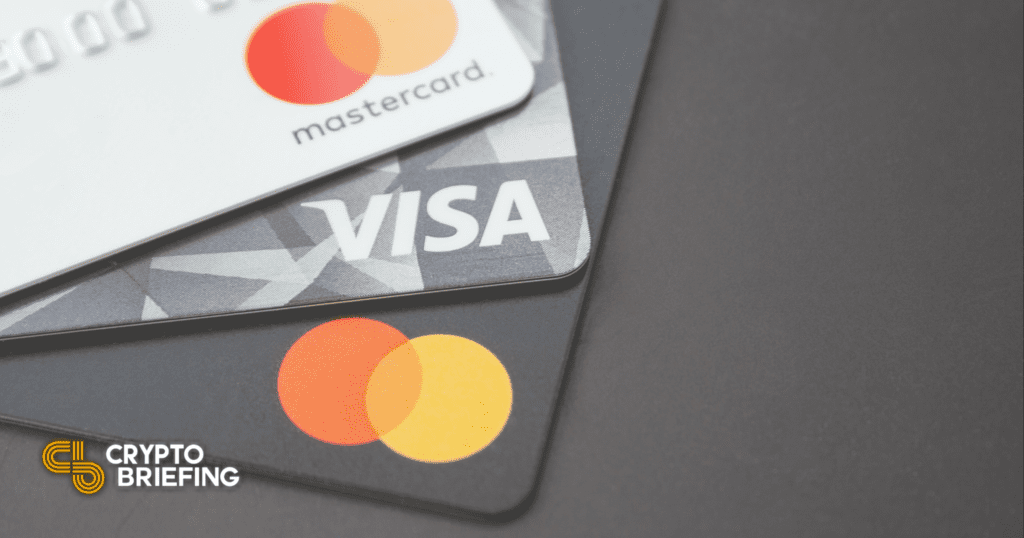 OpenSea is following on the heels of several competitors to add support for fiat payments.
OpenSea to Accept Card Payments
The world's biggest NFT marketplace is about to make it a lot easier for users to get hold of non-fungibles.
OpenSea will now support credit and debit card payments through a partnership with MoonPay. The NFT titan, which recently hit a $13.3 billion valuation in its Series C funding round, will integrate MoonPay's NFT Checkout service to allow instant credit and debit card purchases, MoonPay announced in a Friday blog post. Previously, OpenSea users had to get hold of cryptocurrency to buy NFTs on the marketplace. Most OpenSea NFTs are minted on Ethereum, which also caused user experience issues due to the network's high gas fees. MoonPay is hoping to address that issue "to make NFTs accessible to everyone." The rollout will happen in phases and allow users to buy NFTs with MasterCard, Visa, Apple Pay, and Google Pay.
The OpenSea update closely follows competitor Nifty's partnership with MoonPay to support fiat payments. Another of OpenSea's rivals, Nifty Gateway, has long supported card payments. Though Coinbase NFT hasn't yet launched, it also says it will allow MasterCard payments for NFTs when it finally goes live.
As the NFT market has exploded, thousands of new crypto entrants have flocked to the technology. By allowing what crypto enthusiasts call "fiat" payments, OpenSea will be hoping to usher in mainstream adoption while addressing the countless user experience issues it's dealt with amid the boom. OpenSea saw a staggering $14 billion of trading volume in 2021, and demand hasn't slowed since, but it's come under fire following major vulnerabilities and bugs that resulted in users losing their high-value NFTs. In the most high-profile attack in February, a thief stole about $3 million worth of NFTs from OpenSea users who had inadvertently approved crypto transactions that let the perpetrator drain their wallets. Among the pieces stolen were so-called "blue chips" from the Bored Ape Yacht Club and Azuki collections.
MoonPay has also been paying close attention to Bored Ape Yacht Club, which is now the world's most sought-after NFT collection. It facilitated Bored Ape sales for celebrities like Jimmy Fallon, Post Malone, and Paris Hilton, bringing mainstream attention to the cartoon monkeys and the promise of the technology itself.
Disclosure: At the time of writing, the author of this piece owned ETH and several other cryptocurrencies.