NFTrade has launched the first cross-chain NFT gaming and metaverse launchpad
The NFTrade launchpad will allow users from anywhere in the world to get access to initial NFT launches at the lowest available public price.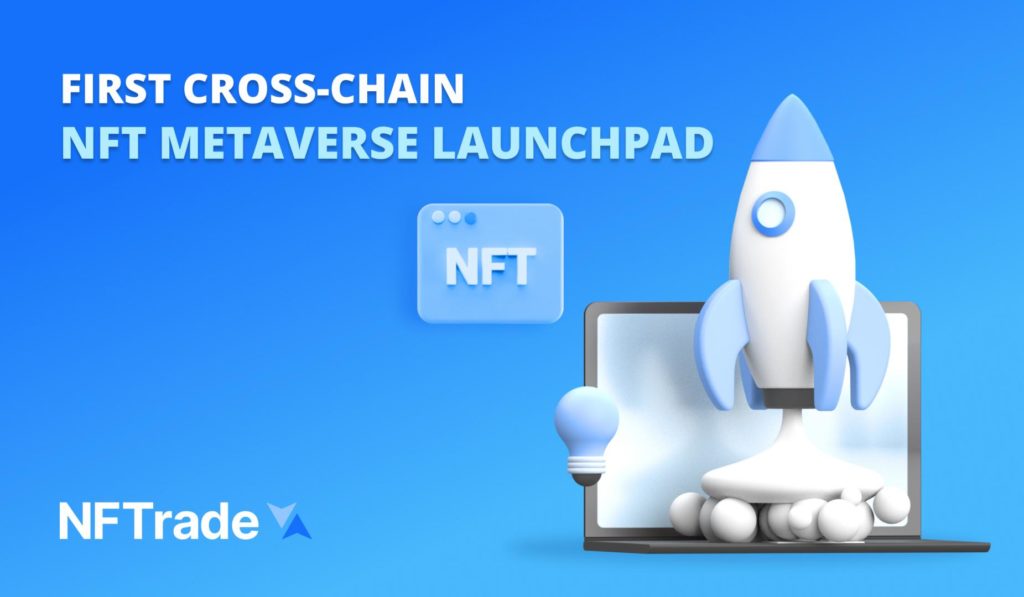 NFTrade, the largest NFT marketplace on Binance Smart Chain (BSC) and Avalanche, has released the details of their cross-chain NFT launchpad.
The NFTrade platform facilitates the initial launch of metaverse and gaming NFTs to end users at the lowest possible public price.
Unlike other NFT launchpads, NFTrade is compatible across a variety of different networks, so on top of being decentralized, NFTrade can offer one of the most accessible and transparent NFT launchpads to hit the market, available on any native blockchain networks integrated into the platform (Ethereum, Binance Smart Chain, Polygon, and Avalanche).
NFTrade's NFT Launchpad will allow users from anywhere in the world to get access to initial NFT launches at the lowest available public price, with $NFTD, the native token of the NFTrade ecosystem, giving users tiered access to these initial launches. With metaverses and play-to-earn taking the world by storm and having astronomical launches that are highly inaccessible, this launchpad will give everyday users a fair opportunity to get in at the ground level. Furthermore, metaverse and gaming NFTs are setting record-setting prices once they hit the secondary market, so a NFT launchpad gives everyone the chance to participate and earn, not just a select few.
Like all NFTrade applications before it, their NFT launchpad is built in-house by the NFTrade development team, and will be hosted natively on their platform. Metaverse, gaming, NFT, and DeFi projects across all integrated chains will be able to take advantage of NFTrade's new launching application, bringing additional value to both ecosystems as they grow. With $NFTD, NFTrade's native token, acting as the gatekeeping mechanism to access these initial NFT launches, the utility of the token will increase based on the additional value generated between the initial NFT launch and it's secondary market price. By making sought-after NFTs available to everyone, NFTrade will make metaverses and play-to-earn gaming items more equitable than ever before.
NFTrade is the first cross-chain and blockchain-agnostic NFT platform. We are an aggregator of all NFT marketplaces and host the complete NFT lifecycle, allowing anyone to seamlessly create, buy, sell, swap, farm, and leverage NFTs across different blockchains. Using NFTrade, anyone can gain access to the entirety of their NFT, unlocking the total value of the NFT market.