NGC Boston Meetup – Frontier of Blockchain Investment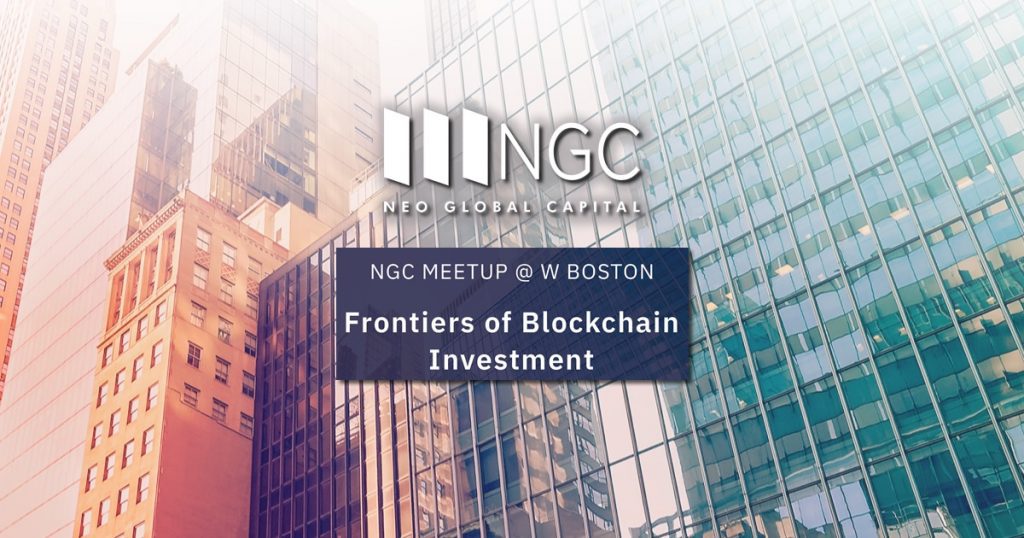 Here at NGC, we value our relationships with industry-leading partners to push forward the frontiers of blockchain industry. This event provides a unique opportunity for you to connect with top Asian/US funds, influencers, hackers and researchers in the world. For the first time ever, NGC will discuss what we believe to be the next opportunity amidst the turbulent crypto market. Below are logistics of this event:
Date: September 15, 2018 | 12:30 PM – 5:00 PM
Location: W Boston Hotel
Agenda:
12:30 PM Registration opens
13:00 – 13:05 Welcoming Speech
13:05 – 13:20 Keynote Speech: NGC's Perspective on "Distributed Identity"
13:20 – 14:05 Panel Discussion: Future of Security Tokens and Exchanges
14:05 – 14:50 Roadshow
14:50 – 15:15 Tea Break
15:15 – 16:00 Panel Discussion: VC Fund Investment in Asia and the US
16:00 – 16:30 Roadshow
16:30 – 17:00 Networking
Confirmed guests from top funds, media and public chain projects in the world. Please visit ngcmeetup.com for the most updated speaker list.
Seats are limited. The first step to get invited is to register on Eventbrite. After registration, we will confirm your seat by sending out a formal invitation to your email.
Please note that an invitation letter is the ONLY proof of entry.
For inquiries please contact [email protected].