Nvidia Expects Crypto-Mining Slump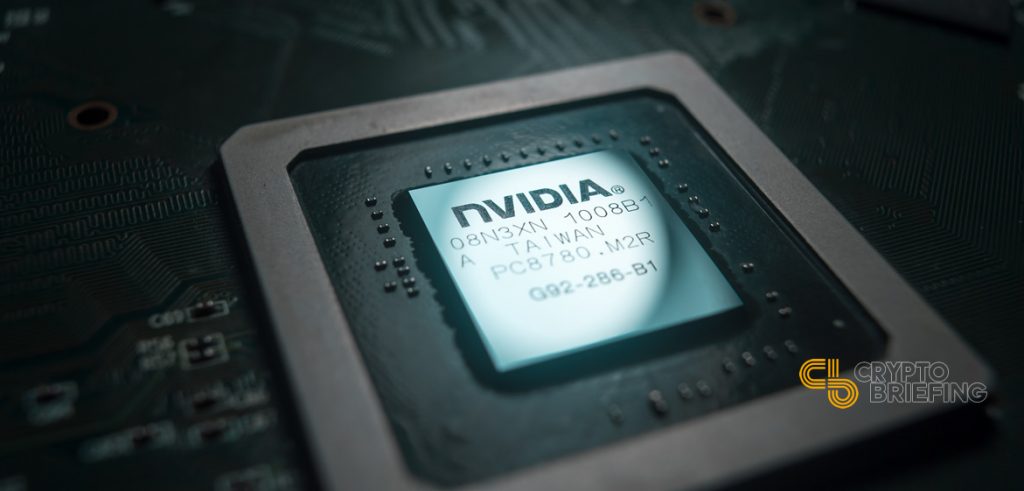 Crypto prices are dropping everywhere, the market's on fire and Charlie Munger thinks you're harvesting baby brains. But look on the bright side: you can finally afford a nice gaming rig, now that the two largest two largest GPU makers have announced that demand for graphics cards has settled back to reasonable levels.
Nvidia CFO Colette Kress says that the company expects revenue from mining cards to fall by 65 percent in the next three months, dropping the chipmaker's crypto profits to a low of "only" $100 million per quarter. Lest the bad news start tugging your heartstrings, the company sold a lot of shovels during that gold rush. Nvidia announced revenues of 289$ million from mining GPUs last quarter–well above their wildest expectations.
The Great Graphics Card Drought
"Crypto miners bought a lot of our GPUs in the quarter and it drove prices up," Nvidia Chief Executive Officer Jensen Huang told investors, according to Bloomberg. "I think that a lot of gamers weren't able to buy into the new GeForce as a result."
This may well have been the biggest understatement of the year. "If the GPU shortage observed last summer was horrible, the current shortage is nothing short of a complete fiasco," said Tom's Hardware, which sells custom computer and gaming rigs, back in February. Prices were stratospheric, and many cards had "doubled if not tripled in price–and that's just when you can actually find them in stock at all."
Ars Technica quoted an angry gamer who aptly spoke for the entire community: "Cryptocurrency can't crash soon enough."
Rainfall after a Drought
The crash did come, soon enough–and the gaming world is now celebrating the end of a long winter. "We have felt the pain of the graphics card shortages for the past three months," said PCGamer, but "thankfully that pain is finally coming to an end." Graphics cards are returning to shelves, Cnet reports, and some of them are even at manufacturer-suggested prices. Ars reported that the "insane" prices are coming to an end.
Nvidia joined in the celebrations, and tweeted a video of the Great Restocking:
Inspired. Innovative. In-stock.

GeForce GTX 10-Series GPUs are back on shelves at MSRP! #MadeToGame

Shop Now: https://t.co/uliy5aw0TK pic.twitter.com/joCRUFmZcj

— NVIDIA GeForce (@NVIDIAGeForce) May 9, 2018
Is The Graphics Card Drought Over For Good?
But what's to stop prices from shooting up during the next bull run?
There are several changes on the Ethereum calendar which suggest that cryptocurrencies will soon need to wean off of graphics cards. Perhaps the biggest is Bitmain's announcement of an Ethereum ASIC. Bitcoin and Dash are already ASIC-mineable, and an ASIC could potentially put Ether's mining game in the same league. If Ethereum-only hardware hits the market, a graphics card will be about as useful as a pocket calculator.
But there's also a bigger roadblock in the future, which could end the mining game for everyone. Ethereum developers are working to switch from the processing-heavy algorithm to a proof-of-stake protocol, which allows miners to create blocks in proportion to their available funds. A proof-of-stake shift would permanently divorce the second-largest cryptocurrency computing power–and also cut your power bill to boot.
Of course, there will still be other cryptos using proof-of-work, and a Monero bull run could send GPU prices soaring again. However, until then, you might be able to afford your gaming rig.