Nvidia Launches GPU Lineup Aimed at Ethereum Miners
The hardware firm aims to separate its mining and gaming clientele with this decision.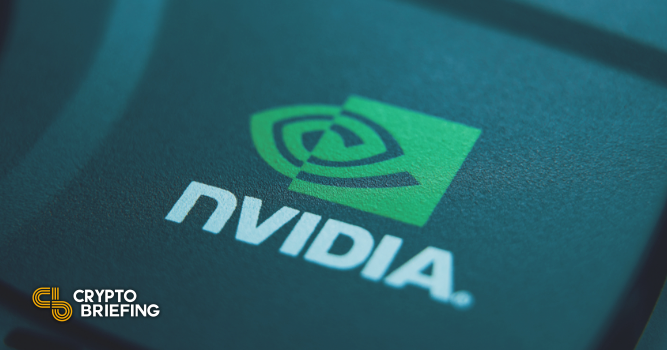 Key Takeaways
Nvidia has announced a line of mining-focused GPUs.
The lineup includes four variants which will be available with select Nvidia partners such as ASUS and MSI.
The firm wants to clearly establish a distinction between its varying product lines through the decision.
Nvidia has announced a new GPU lineup designed specifically for mining the Ethereum cryptocurrency.
CMP For Miners, GeForce For Gamers
Nvidia has stated that its Cryptocurrency Mining Processors (CMPs) will be available in four variants: 30HX, 40HX, 50HX, and 90HX, with each number approximating the device's hash rate in MH/s. The 90HX variant has the highest Ethereum hash rate (86 MH/s), while the 30HX variant has the lowest hash rate (26 MH/s).
The products will be available from select Nvidia partners such as ASUS, Colorful, EVGA, Gigabyte, MSI, Palit, and PC Partner. The 30HX and 40HX variants will be available in Q1 2021, while the 50HX and 90HX will become available in Q2 2021.
Nvidia has emphasized that it wants to create a clear distinction between its gaming and mining client bases. The CMP line of GPUs lacks display outputs, has improved airflow, and has lower peak core voltage and frequency to improve mining efficiency. Meanwhile, its non-mining RTX 3060 card will come with software which detects and cuts the hash rate by half.
By doing this, the firm hopes to improve the availability of its GeForce products, which are geared towards gamers, while its CMP lineup will fulfill miners' needs.
In the past 30 days, Ethereum native ETH token has gone up by a staggering 54.2%. Ethereum is fast approaching the $2,000 mark. Currently, the price of ETH is $1,934.98.
At the time of writing this author held Ethereum (ETH).