O3 Swap: A Cross-Chain DEX Aggregator for Tomorrow's DeFi
O3 Swap is an aggregator of decentralized exchanges across various blockchain networks, not just Ethereum.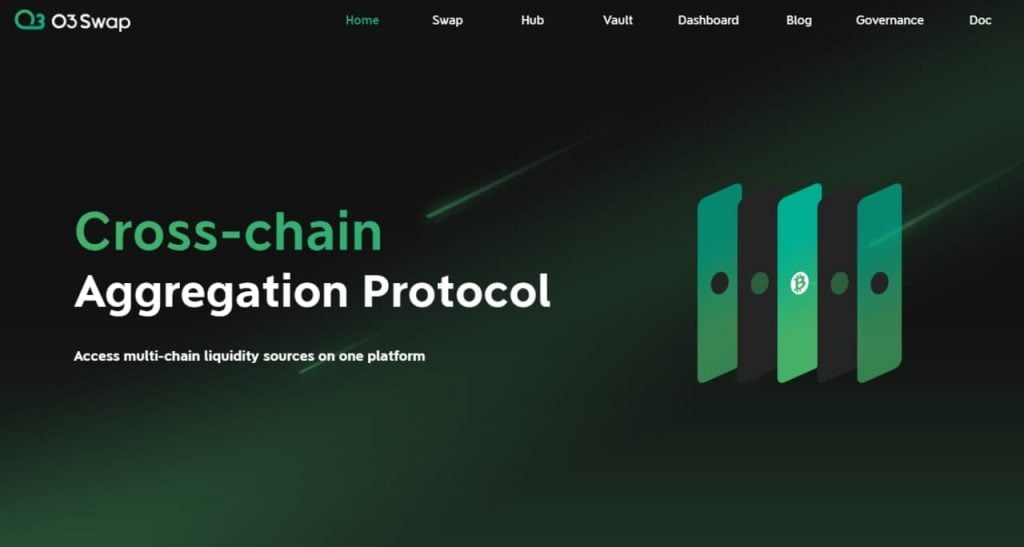 Key Takeaways
O3 Swap was launched by O3 Labs, a Japanese crypto project that begin with a light wallet.
O3 Swap helps abstract away many of the complexities of making cross-chain transactions.
Not only does the platform aggregate Ethereum DEXes, but also those on BSC, Neo, and others.
The DeFi space is booming, with total value locked soaring to new all-time highs in May 2021. With more and more liquidity entering the space, the issue of interoperability becomes more pressing. That's where O3 Swap comes in.
Building Bridges in DeFi With O3 Swap
O3 Swap aggregates DEX liquidity across multiple blockchains and Layer 2 solutions, including Ethereum, BSC, Neo, and more.
The protocol's O3 Aggregators enable instant cross-chain transactions, solving the issue of siloed assets and DeFi services being unable to interact with each other.
The DEX aggregator is available for anyone to use with no KYC required. It sources the best exchange rates and trading routes on the market from the non-custodial exchanges connected to the protocol. O3 Swap also has a cross-chain pool called O3 Hub, adding even more liquidity and making instant cross-chain swaps possible at any time.
The pool provides users with cross-chain transaction services based on PolyNetwork and offers them the chance to earn income and O3 rewards.
App developers will also soon integrate O3 Swap into their apps using the protocol's upcoming API service. The independent Swap tab will be added in the O3 Wallet mobile version soon.
Why Use O3 Swap?
The O3 Swap protocol automatically finds the best rates across multiple DEXes. While the back-end process is complex, this is not transferred to the user experience. For users, all swaps are achieved immediately with the click of a button.
Users interested in reduced fees or capital efficiency would likely be better off using O3 Swap than any of the connected decentralized exchanges directly.
Let's look at an example.
On a centralized exchange like Binance, the process of using BNB to purchase the HUSD stablecoin is long and cumbersome, involving multiple sets of transactions along with KYC and 2-step verification along the way.
On the other hand, users can swap BNB with HUSD instantly and at a much lower cost simply using O3 Swap. Fewer sets of transactions introduce a lower tax liability and lower fees.
Even if users opted for a decentralized exchange in the above example, rather than Binance, O3 Swap would likely execute the transaction for a reduced cost than users would find by using a DEX directly.
A fairer comparison would be to an aggregator like Curve Finance, which aggregates liquidity across multiple stablecoins to allow for low-fee swapping between those assets.
However, while Curve is a stablecoin aggregator for Ethereum-based stablecoins, O3 Swap is an aggregator for a huge selection of digital assets (including stablecoins) across several different blockchains, not just Ethereum.
Project Background
The protocol was incubated by O3 Labs, a Japanese startup that launched in 2017. The team's first release was an open-source light wallet called O3 Wallet. The project went on to support DeFi projects in the Neo ecosystem before expanding to cross-chain interoperability and liquidity with O3 Swap.
O3 Labs secured $2 million in funding in April 2021, with investors like OKEx Blockdream Ventures, SevenX Ventures, Neo Eco Fund, and more.
We are gracious and humbled by the support of these highly reputable and prestigious blockchain ventures. @NGC_Ventures @okex_ventures @SevenXVentures @FBGCapital @Neo_Blockchain @leifengcrypto @Incuba_Alpha @MoonwhaleBV @PuzzleVentures https://t.co/MeaQVkV6Ai

— O3 Labs | Building the O3 DAO community (@O3_Labs) April 15, 2021
A community airdrop is taking place between Apr. 25 – May 6, 2021, offering users the chance to earn O3 Swap tokens, the native platform tokens. These tokens can be staked in the liquidity pool for rewards and also facilitate voting and other governance features.
The trial version of O3 Swap is now live, offering users the chance to earn native tokens, and the official launch is scheduled for Q2 of this year. O3 Swap will also be launching a DAO and an Initial Dex Offering.
You can view the roadmap on the project website or follow O3 Labs on Twitter, Medium, Telegram, and Discord for more information.