Layer 1 Coin Oasis Surges on DeFi Growth, Binance Support
Oasis Network's YuzuSwap has attracted over $100 million in total value locked within a day of launching.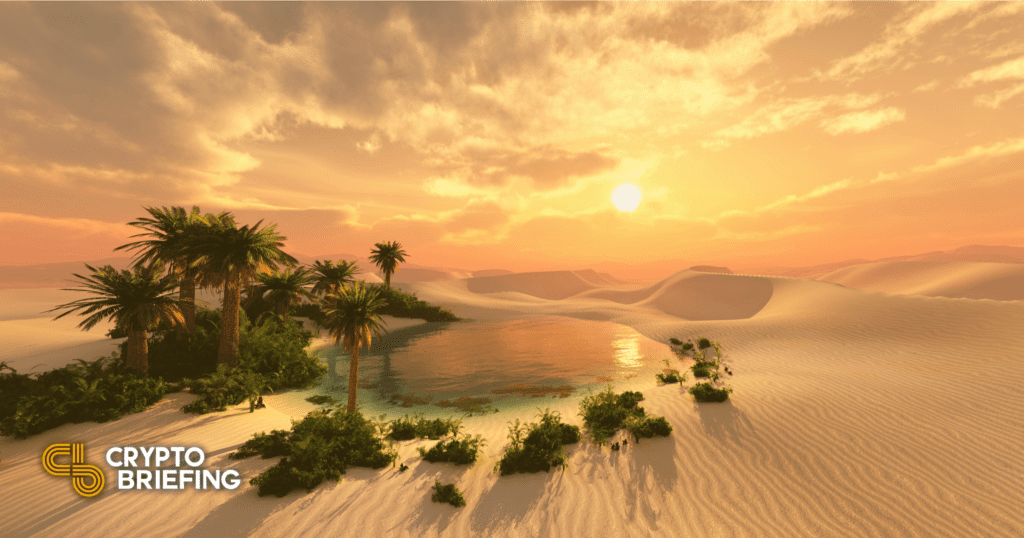 Key Takeaways
The total value locked on Emerald, Oasis' Ethereum-compatible network, has crossed $100 million.
The majority of the total value locked is on a new decentralized exchange called YuzuSwap.
Oasis Network's native token ROSE is soaring despite the rocky market conditions.
Oasis Network's DeFi ecosystem has crossed $100 million in total value locked, and its ROSE token is soaring.
Oasis DEX YuzuSwap Leads DeFi Ecosystem
Oasis Network, a Proof-of-Stake Layer 1 blockchain, is gaining traction.
The network's native token, ROSE, is up 18.1% today, while its DeFi ecosystem has hit $100 million in total value locked.
In recent weeks, the majority of the activity on Oasis Network has been on an Ethereum-compatible subnetwork called Emerald. It currently hosts two decentralized exchanges: YuzuSwap and DuneSwap.
DeFiLlama data shows that the total value locked on Oasis' Emerald has crossed $104 million, over $100 million of which is on YuzuSwap. The protocol launched Tuesday and saw a surge of activity within its first few hours.
The rapid rise in the value locked on YuzuSwap can be explained by its high annual percentage yields. Liquidity miners can currently earn 800% to 21,000% across four incentivized token pairs. It's paying rewards in its native token, YUZU.
As Emerald is compatible with the Ethereum Virtual Machine, it offers a similar user experience to DeFi on Ethereum. That means traders can also use apps like YuzuSwap with popular Web3 wallets such as MetaMask. Users can also transfer funds from Ethereum and other Layer 1 networks using the Wormhole bridge.
Oasis Network has had a number of other major updates in recent weeks. On Tuesday, Binance's venture capital arm announced it would be investing $40 million into the Oasis ecosystem fund. The Oasis Foundation announced the fund in November 2021, with participants including Dragonfly Capital Partners, Draper Dragon Fund, Jump Capital, and Pantera Capital. With Binance's contributin, the fund has ballooned to $200 million.
ROSE has also benefited from the recent developments, not least in the last few days. Per data from CoinGecko, it's up 34% this week, currently trading just under $0.47. It hit an all-time high price of $0.48 earlier today before a slight cool-off. The price surge comes despite bearish sentiment prevailing across the crypto market.
It is worth noting that several Layer 1 tokens have shown bullish momentum in recent weeks despite sluggish price action from the two leading crypto assets, Bitcoin and Ethereum. Fantom's FTM is up 19.1% in the last 24 hours as DeFi users await the launch of a new automated market maker from Andre Cronje and Daniele Sestagalli, while Harmony and NEAR have respectively jumped 13% and 8.9%.
Bitcoin, meanwhile, has had a rocky start to the year. It's currently trading at $43,422, roughly 37.3% short of its all-time high price.
Disclosure: At the time of writing, the author of this piece owned ETH, and other cryptocurrencies. Andre Cronje is an equity holder in Crypto Briefing.