Oracle Blockchain Director: Stacking Technologies Is The Real Key To Adoption
Blockchain is just one ingredient in a technological cocktail which could revolutionize industry.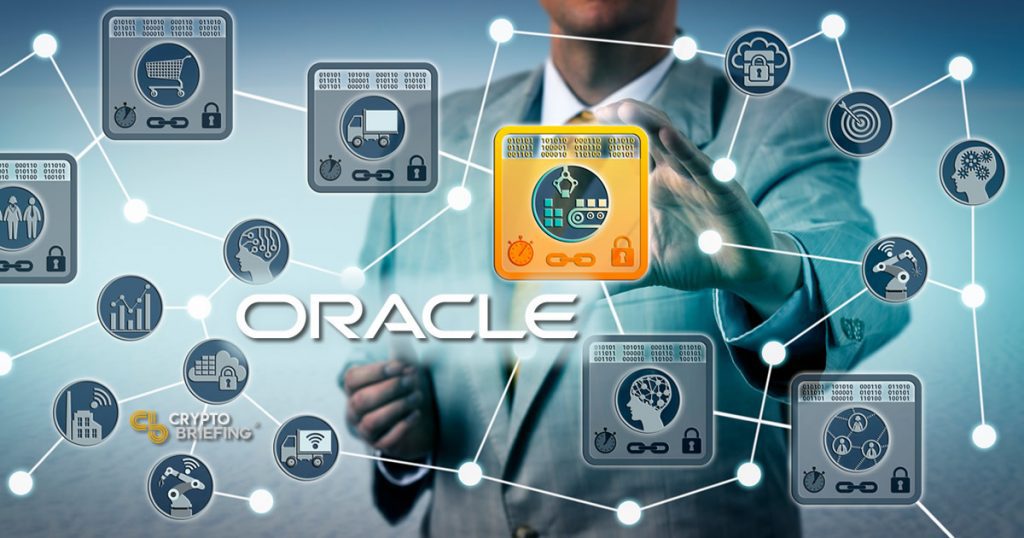 Blockchain technology is continuing to make inroads into the business world, with established tech giants joining startups in seeking new applications for the distributed ledger. However, there several other ingredients are needed before this technological cocktail really starts to fizz.
That's the message from Anant Kadiayala, senior director of blockchain and IoT at Oracle. In his role, Kadiyala oversees the software giant's efforts in emerging technologies, such as blockchain, the Internet of Things and Artificial Intelligence. These include enterprise-ready solutions such as Oracle's Blockchain Platform or the Intelligent Track and Trace application, which are based on Hyperledger Fabric.
Some of these efforts are already paying dividends. "We have a few customers in production," Kadiyala told Crypto Briefing during the Consensus conference.
One example is Circulor, which is focused on tracking the elements and minerals which are used to produce electronics, such as cobalt and lithium. "They're tracking the provenance and making sure that the sourcing is from legally sourced mines," Kadiyala explained. "There are UNICEF reports out there that these mines are rife with child labor and other illegal practices."
Other clients on the Oracle roster include the World Bee Project, which uses a combination of IoT and DLT technology to track the provenance of honey production; Certified Origins, which tracks the provenance of organic olive oil, and Everledger, which tracks luxury items, gemstones, and high-tech electronics.
Supply-chain problems represent an ideal use-case for blockchain technology, since they require the coordination of multiple parties at every step of the process. "Up until now companies have been putting enormous amounts of manual effort, semiautomated effort, to manage the complex supply chains," Kadiyala said.
He added:
---
The other parts of the puzzle.
But there are still obstacles to be crossed before blockchain tech is as ubiquitous as smartphones. One of the major obstacles is the technical complexity of ledger technology, which remains intimidating even to skilled developers.
"As you can imagine, standing up a blockchain network is not for the faint heart. It's a fairly complicated undertaking," Kadiyala said. "Developers need to know a lot of different concepts to get it up and running to production successfully."
Oracle is seeking to streamline those complexities by reducing some of the pain points for developers and businesses. "We've done a lot of innovations beyond what Hyperledger Fabric offers out of the box, predominantly in the areas of developer experience," Kadiyala explained. "We did a lot of automation and simplification to Hyperledger Fabric, making it easily accessible to developers so they can get to production quickly."
Another obstacle is the lack of complementing technologies, which also need to develop before blockchain tech can realize its full potential. "With all technologies, each one will involve by themselves and come to a point where all of them have a certain level of maturity," Kadiyala said. "When they click together, all of them have a certain amount of reverberation from there on."
For example, smartphones were not the result of any single discovery or invention—multiple threads of innovation had to ripen before mobile technology could become a half-trillion dollar industry.
Likewise, DLT requires mature Internet-of-Things and machine learning technologies before it can realize its full potential, especially in the world of supply chains. "IOT and machine learning are very closely intertwined," the director explained. " As the devices are sensing and streaming data, it's the machine learning algorithm that is really making sense out of it, giving insight into what we're going to do with it."
These three technologies could provide a perfect cocktail for the retail and shipping industries, allowing everyone involved—from the senders and receivers to the insurers and recipients—to have access to all relevant data and to act as soon as it becomes available.
"Then one plus one is not two anymore," Kadiyala says. "It's five or six, so the cumulative effect or value derived is much more."