Palau to Offer Digital Residency Worldwide
Crypto Briefing spoke with Palauan President Surangel S. Whipps, Jr. about his nation's new program and the future of its economy.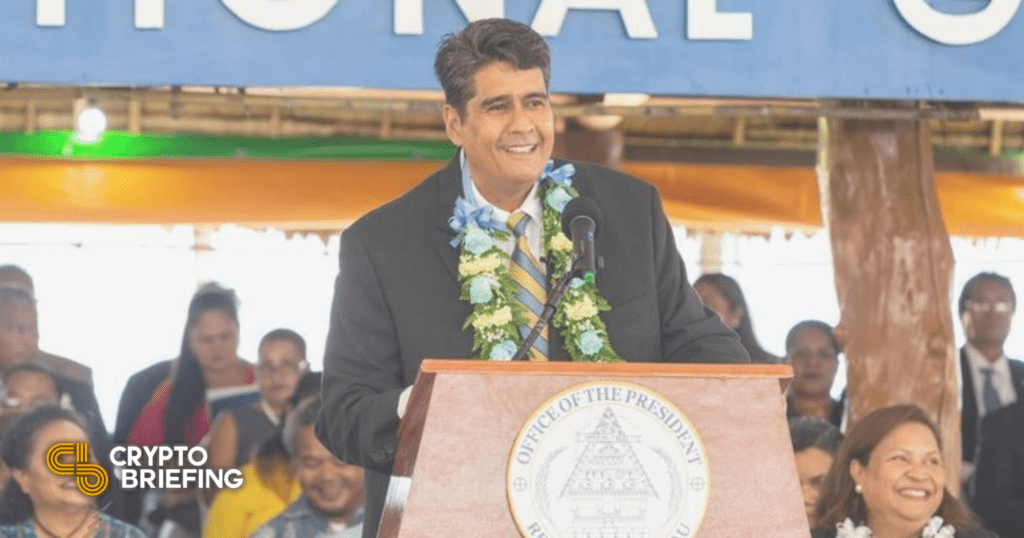 Key Takeaways
The Republic of Palau is launching a digital residency program open to applicants worldwide.
The residency program includes a blockchain-based ID with KYC and AML/CFT verifications required upon application.
Though the program does not grant citizenship, it is intended to provide access to future services within Palau's evolving digital economy.
The Republic of Palau has revealed that it is launching a "digital residency program" in coordination with Cryptic Labs. Dubbed Root Name System (RNS), the blockchain-based residency and ID system will provide access to future services within Palau's emerging digital economy.
Crypto Briefing sat down with the President of Palau, His Excellency Surangel S. Whipps, Jr., to discuss the implications of the program.
"Be a Resident of Paradise"
The island nation of Palau is attempting to diversify its economy through the blockchain by launching a digital residency program. The program, called Root Name System, will serve as a foundational digital ID recognized by a sovereign nation. RNS is being developed by Cryptic Labs, a blockchain research institute and commercial accelerator.
"From the beginning of our term, what we wanted to do was diversify our economy—make Palau a financial center." President Whipps said. However, he told Crypto Briefing, his team soon discovered that becoming a financial center required "having a sovereign-backed ID that can be verified."
Verified identity is the name of the game in Palau's digital residency program. In fact, according to Mr. Whipps, the key advantage offered by blockchain-backed digital ID is the capacity for building KYC and AML/CFT clearances directly into the ID itself. "And it gets reissued every year," the President said; "We want to make sure that the system is as clean as possible."
The hope is that, having incorporated the mechanics of KYC and background checks into the residency application itself, Palauan digital "residents" will enjoy enhanced agility in their ability to "transact business and access business opportunities in Palau."
"One of the challenges that we have is, we have a registry process now. It's time consuming, and we didn't have the technology to verify backgrounds or check on things. Now, with this process—first, you vet them through the digital ID processor. Now when they go to [set up] a corporation, it will be much quicker because now they've got an ID that we've verified."
That could even include the possibility of e-corporations in Palau, should the legislation that will allow for them ultimately pass. Whipps is optimistic that it will—the legislation is currently working its way through the Palau National Congress. Having passed the Senate, the bill is currently in the House of Delegates, with which Whipps is working to finalize the language of the legislation. He hopes to see the legislation pass within the next few months.
Reflecting generally on the initiative and its goals, Whipps told Crypto Briefing:
"This is all about economic freedom. So you know, it's all about digital nomads roaming around the world. This is just allowing for that opportunity. Why not come be a resident of paradise? Hopefully these digital residents will want to come and visit us. We can welcome the whole world to be in digital residence."
Root Name System is being developed in partnership with Cryptic Labs, a blockchain research institute and commercial accelerator.