PancakeSwap Sweetens Network with zkSync Era Launch
Leveraging zkSync's technology, PancakeSwap revolutionizes DeFi trading with faster transaction speeds, lower gas fees and a suite of features.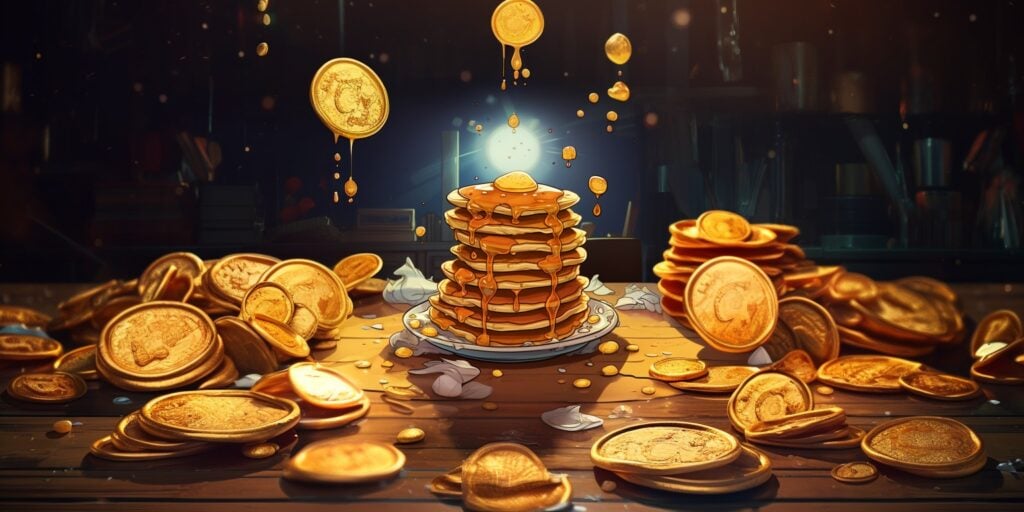 Decentralized exchange PancakeSwap is leveraging zkSync's layer 2 solution to deliver increased scalability and efficiency, making a notable stride for the mass adoption of DeFi, according to a press release sent to Crypto Briefing.
This integration with zkSync, powered by ZK-rollup technology, offers users faster transaction speeds and substantially reduced gas fees, making PancakeSwap an even more appealing platform for traders.
🐰 @PancakeSwap expands to @zksync Era∎

🥞Farms feature launching soon:
Stake LP tokens, earn $CAKE while retaining your LP token position.

It's time to use for #Airdrop farm!
🔗https://t.co/asHMO7CBkw pic.twitter.com/Jy0NJOi0Vr

— Ethereum Daily (@ETH_Daily) July 27, 2023
Expanding PancakeSwap's reach to L2 networks, the integration with zk-Sync solidifies its position as a major multichain DEX. As ZK-rollups gain traction and users increasingly turn to L2 solutions, PancakeSwap's deployment on zkSync Era marks an important milestone for the platform.
The popular DeFi platform has unveiled its version 3 features on zkSync, including Swap and Liquidity Provisioning. Its multi-tier fee structure, ranging from 0.01% to 1%, offers users the flexibility to choose a fee that suits their trading preferences:
"Users can trade their favorite tokens seamlessly while enjoying enhanced liquidity and reduced slippage."
Users can become liquidity providers (LPs) on PancakeSwap v3, earning from trading fees while supporting the platform's growth. zkSync's scalability promises a potential capital multiplier for LPs, further incentivizing user participation.
In addition, PancakeSwap announced the imminent launch of Farms and its Initial Farm Offering (IFO). With Farms, users can stake LP tokens and earn CAKE rewards, while IFO will present opportunities to participate in new token offerings.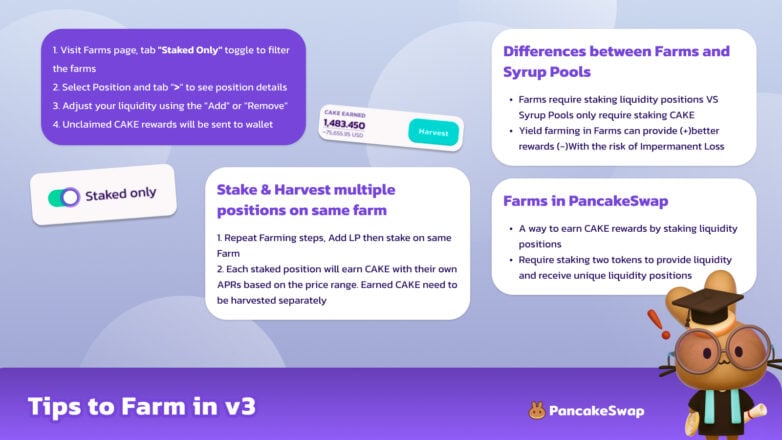 Another development is the inclusion of zkSync Era as the second destination in PancakeSwap's "Traverse the Treasure Islands Galxe" campaign. Participants can earn loyalty points and exclusive NFTs by completing Swap, LP and social media tasks.
Marco Cora, Senior Vice President of Business and Operations at Matter Labs, the team behind zkSync Era, commented on the development, saying that PancakeSwap's low fees, great UX, and diverse offerings make it a perfect gateway to DeFi for Era users:
"To bring about the mass adoption of crypto, and more specifically DeFi, we need to appeal to broad range of users, both novel and experienced ones."
"PancakeSwap is excited about the possibilities as it embarks on this new phase of its evolution," said Chef Mochi, Head Chef of PancakeSwap.