Robots Can Now Trade Crypto Better Than Humans
Watch out, traders. They're coming for your job next.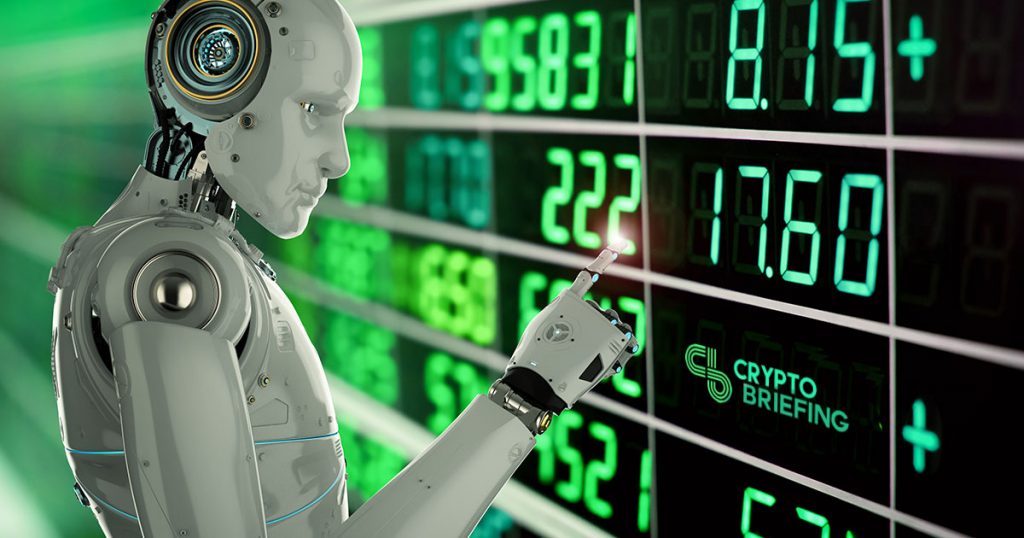 Machines are taking everyone's jobs these days. From delivering your packages to driving you home, computers seem to do everything more efficiently. And with the latest advances in artificial intelligence, they're even better at trading crypto.
Panxora, a crypto exchange and capital management company, has revealed a new trading algorithm which hustles bitcoin better than the savviest of human traders.
Their trading algorithms have generated returns of 120% over the past 21 months – since September 2017. That's far above most other crypto hedge funds which have experienced a median loss of 63%, following the market downturn last year.
Their new trading models can even beat traditional markets, according to Panxora. The Sharpe Ratio—which measures returns of an investment in relation to its risks—exceeded 2.0 for the new Panxora AI algorithm. By contrast, Warren Buffett's Berkshire Hathaway has a long-term Sharpe of only 0.79
"These results show the level of sophistication AI can achieve in crypto hedging strategies," said Panxora CEO Gavin Smith, who is also one of the AI architects. "Though the models learn and adapt over time to keep in step with changes in the market, the goal to capitalise on price movement remains fixed."
In addition, Smith said, the software also protects traders from unexpected market drops. "The models are also written to guard against any downturn," he added. "They are built to retain as much value as possible when the market drops or moves sideways."
Panxora hopes to leverage the new algorithm for its Active Treasury Management Service, which manages subscription capital raised by ICOS, IEOs and other token offerings. Running through a Cayman Islands-based hedge fund, the service allows crypto companies to increase their treasuries as they build out their products.
"Tokens mostly receive their subscription capital in cryptocurrency, leaving it subject to price volatility," explained Marcie Terman, Panxora COO. "The Active Treasury Management Service effectively hedges this capital to protect it against a cryptocurrency price collapse, but the models are also trained to identify market inefficiencies that can generate excess returns."
Oh good. Another way for ICO's to make money.