Adding PayPal Could Lead To 100M More Crypto Traders: Lndr dApp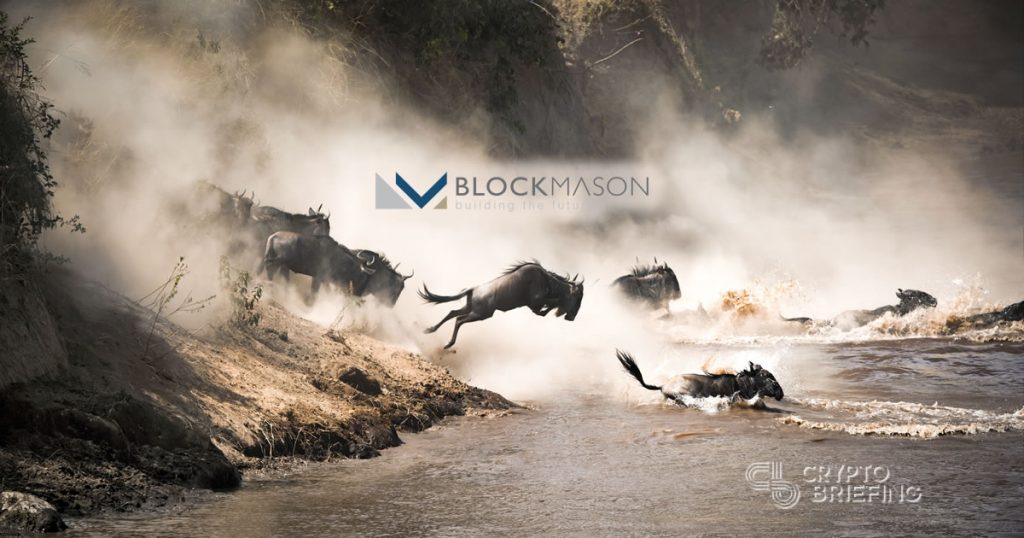 Lndr, with its new cryptocurrency lending app, hopes its PayPal integration will open digital asset ownership and usage up to hundreds of millions of people who may never have even considered crypto as a payment option.
Lndr announced yesterday that it had added an option to settle loans with PayPal. An Ethereum-powered dApp, Lndr is designed for expense sharing and casual IOUs; users can also settle in 20 fiat currencies as well as Ether (ETH).
"We're the first to provide our users with the choice of settling in fiat, crypto and now PayPal", said Erik MacKinnon, the Chief Marketing Officer at Blockmason, the company which owns and operates Lndr. "244m people around the world use PayPal, integrating with Lndr is a pathway for crypto adoption".
Founded in 2017, Lndr utilizes Blockmason's Credit Protocol to record debt and credit obligations on the Ethereum blockchain, so users can track expenses and settlements.
---
Other cryptos on the horizon
MacKinnon says Lndr is a very popular application worldwide but has recently picked up a strong following in Turkey. The Turkish Lira has lost 35% of its value this year, with recent US tariffs and sanctions accelerating losses in August. "At first we were kind of confused by its [Lndr's] growth in Turkey, but it kind of makes sense now", adds Mackinnon.
Similar perhaps to the Turkish Lira, 2018 has not been an auspicious year for Ether (ETH). The coin has fallen from just below $1,400 at the start of the year to under $300 this week: an 80% drop in eight months.
Ether's high volatility is an issue for use in settlements. The repayment amount could vary wildly, especially for longer loans, making it difficult for the two parties to agree on terms and time-periods.
Although there is currently no option for cross-currency transactions, with one paying in ETH and the other receiving in USD, MacKinnon says it is something they would look at doing in the future.
MacKinnon acknowledged Ether was probably not the best digital asset for loan settlement but says it was the first one they did because Lndr is built on the Ethereum blockchain. "It would be hard for us to reach an agreement if the Ether loan started off at $25, then shot up to $2,500 the next day, before falling down to $0.25 the day after", he said.
Blockmason is looking into adding stablecoins as another payment option, including Tether (USDT), Dai (DAI) and True USD (TUSD). These are cryptocurrencies tied to the value of a traditional asset, like gold or the US dollar, giving them a stable store of value. "We're also looking at ERC20 tokens," MacKinnon said. "Our wallet can support most Ethereum based tokens and it would help give even greater payment flexibility to our users".
---
What a PayPal crypto dApp means
PayPal is active all over the world, operating in 200 countries. The payment processor's former CEO, Bill Harris, has said repeatedly in the past that he doesn't believe cryptocurrency is viable.
Questioning why cryptocurrency should have a billion-dollar valuation, Harris controversially said crypto-traders were "drinking in the Kool-Aid"; an apparent reference to the Jonestown massacre in 1978, where more than 900 people killed themselves by drinking poisoned Kool-Aid.
Harris' recent claims bitcoin is likely to go to zero have been disputed by a recent Yale study, which said the chances BTC would be worth $0 was 0.3%.
Lndr's integration with PayPal isn't a partnership and MacKinnon is keen to stress that any mobile app can do the same thing by using PayPal's open-source API.
However, Lndr likes that it is the first to give users the option to pay in either cryptocurrency or through PayPal. The company hopes it can expand its user base from what MacKinnon calls the 'crypto familiar' to people who may not have come into direct contact with cryptocurrency before. By doing this, Lndr hopes cryptocurrency will become a viable payment alternative, palatable for mainstream audiences.
"Neither a lender nor a borrower be," Polonious said to his son Laertes, in the opening act of Shakespeare's Hamlet.
If casual credit and debt agreements take cryptocurrency a step further towards mass-adoption, we'll have to disregard that advice.
The author is invested in ETH, which is mentioned in this article.