PayPal Joins Coinbase's TRUST Network
PayPal will work with dozens of other companies on compliance with the Travel Rule.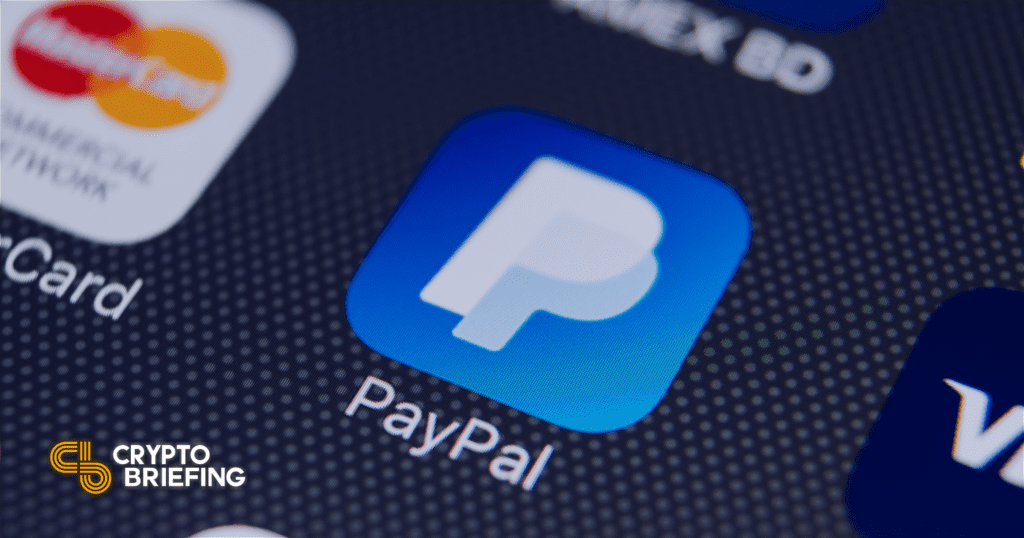 Key Takeaways
Payments giant PayPal has joined Coinbase's Travel Rule Universal Solution Technology network (TRUST).
As a member of the group, PayPal will be one of 38 companies working on compliance with the rule.
PayPal added crypto features in 2020 and presumably must comply with regulations as other crypto companies do.
PayPal has joined Coinbase's TRUST Network in order to comply with the financial industry's Travel Rule.
PayPal Joins TRUST Network
PayPal is collaborating with Coinbase on regulatory compliance.
According to a statement from Coinbase on August 22, the payments giant has joined Coinbase's Travel Rule Universal Solution Technology (TRUST) network.
With the rest of the TRUST network, PayPal will work on increasing compliance with the so-called Travel Rule required of U.S. financial institutions by the Bank Secrecy Act. This rule requires financial institutions to share information about customers when those customers make transactions over a certain amount.
Coinbase's TRUST network aims to disclose the necessary data while protecting user privacy. It will avoid using a central store of user data and ensure its members are trustworthy through a compliance and risk management solution from Exiger.
Though the TRUST network had just 18 members in February, it has grown quickly in recent months. PayPal's decision to join TRUST puts the group's membership count at 38.
Several top crypto exchanges, such as Binance.US, Crypto.com, Gemini, and Kraken, are involved in TRUST alongside Coinbase. Other firms involved in the network include the USDC issuer Circle, the investment manager Fidelity Digital, the stock and crypto trading app Robinhood, and crypto lender Nexo.
PayPal introduced cryptocurrency trading in October 2020. This summer, it extended those features further, allowing customers to withdraw and deposit crypto for the first time in June.
Presumably, PayPal's growing range of crypto features means it must comply with regulations more extensively, and its decision to join Coinbase's network will likely aid it in that respect.
Disclosure: At the time of writing, the author of this piece owned BTC, ETH, and other cryptocurrencies.