PEGA Pool Announces the Official Launch of Its Eco-friendly Bitcoin Mining Pool
The platform is open to all Bitcoin mining clients, irrespective of what energy source they use.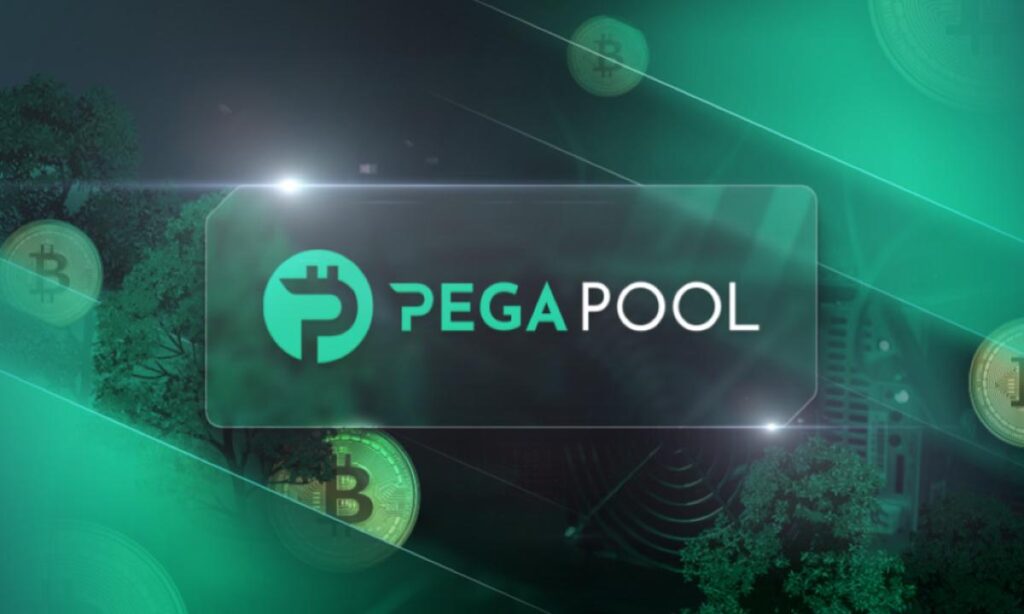 ---
UK-based PEGA Pool announces the official launch of its eco-friendly Bitcoin mining pool that enables clients to offset their carbon footprint and incentivizes them to use renewable energy. By allowing clients to connect their ASIC miners to its platform and mine together, it provides them with a more consistent and attractive income than mining alone.
PEGA Pool Uses Renewable Energy for Its Mining Operations
PEGA Pool is one of the world's top 10 largest Bitcoin mining pools, according to BTC.com. With the growing adoption of Bitcoin, the Proof-of-Work mining operations have received a lot of criticism from individuals, corporations, and governments over the industry's fossil fuel consumption. Countries such as China have banned crypto mining due to its negative environmental impacts. As a result, the industry is witnessing a spike in demand for sustainable mining options.
PEGA Pool's mission to create a more sustainable industry began with its parent company PEGA Mining Ltd, which uses only renewable energy for its mining operations, demonstrating that large-scale Bitcoin mining with green energy alone is absolutely possible.
David Bungay, CEO of PEGA Pool, said:
"I am very excited to announce the official launch of PEGA Pool, our British Eco-Friendly Bitcoin Mining Pool. Our journey began with PEGA Mining which gave us the desire to build PEGA Pool and provide the world with what was missing in our industry. We built PEGA Pool so that we could not only offer our clients a top-performing trustworthy mining pool but also provide them with an incentive to change the industry for the better and follow in our green footsteps."
PEGA Pool offers an aggressive payout structure with a competitive Full-Pay-Per-Share (FPPS) model that incentivizes miners to switch to renewable energy sources. It is one of the highest paying Bitcoin mining pools for revenue per TH (Terahash). The platform is open to all Bitcoin mining clients, irrespective of what energy source they use.
Clients mining with renewable energy pay 50% lower pool fees. It not only rewards miners making a positive impact on the environment, but also encourages others to use renewable energy.
For those mining with fossil fuel sources, PEGA Pool uses a portion of their pool fees to plant trees in order to partially offset their carbon footprint. It has already planted over 148,000 trees, resulting in a yearly offset of 3,967 tons of CO2. This initiative gives miners the peace of mind that PEGA Pool is planting trees on their behalf to help offset their carbon emissions.
Currently, with the Bitcoin price low and mining difficulty rising, miners are finding it difficult to generate profits. With PEGA Pool, they benefit from the reduced pool fees, which can make a noticeable difference in their profitability. It ensures that miners can stay afloat even during the bear market.
PEGA Pool's unique Global Pool Infrastructure ensures that it is resilient to outages and equipment issues, including those caused by natural disasters. Established and operating in the UK, the platform offers the world a trustworthy and reliable mining pool that was built by miners themselves.
PEGA Pool is a UK-based, eco-friendly Bitcoin mining pool which enables clients to obtain a more consistent, stable income than they would mining alone whilst offsetting their carbon emissions. The platform is open to all Bitcoin miners, regardless of whether they use renewable or non-renewable energy.