People Are Rushing to Pay $50,000 for Digital Owls
Moonbirds is currently the most-traded NFT collection on OpenSea with over 73,000 ETH worth of volume.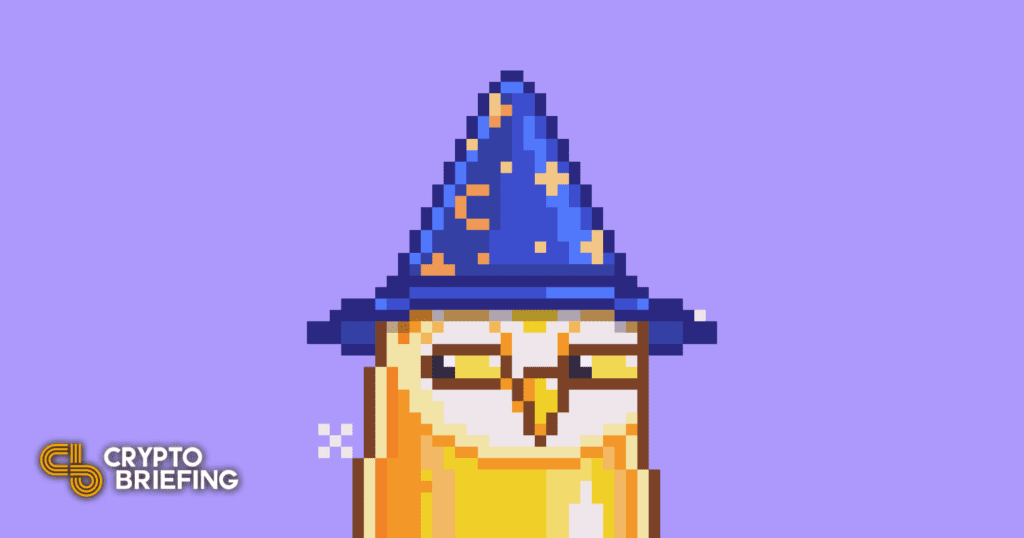 Key Takeaways
The Moonbirds NFT collection went live after much anticipation last weekend.
Initially priced at 2.5 ETH, the cheapest NFTs in the collection are currently worth around 16 ETH.
Trading volumes for Moonbirds has soared on marketplaces like OpenSea. It's currently the most traded collection in the NFT space.
The current floor price for a Moonbird is around 16 ETH.
Moonbirds NFTs Soar Following Launch
There's always at least one project causing a buzz in the NFT space.
The latest one that has Web3 enthusiasts talking is Moonbirds, a collection of 10,000 pixelated digital owls living on the Ethereum blockchain. Moonbirds went live Saturday with a highly-anticipated mint event, with the majority of the tokens selling for 2.5 ETH. The team behind the project took in about $66 million on the initial sale, and it also takes a small cut from every secondary sale.
Trading volumes for Moonbirds have skyrocketed on secondary marketplaces like OpenSea in the three days since the launch. The collection has traded over 73,000 ETH on OpenSea, which is more than collections like CryptoKitties, CrypToadz, and World of Women have traded in their entire lifetimes. Azuki, a popular anime-inspired NFT collection that's exploded in popularity since it launched in January, has seen roughly 185,000 ETH in trading volume on OpenSea, while Bored Ape Yacht Club is approaching 500,000 ETH traded. High trading volumes are generally seen as a positive indicator for a project's growth as they show where market interest lies.
Moonbirds has been styled as the "profile picture" project for PROOF, another popular NFT venture that took off earlier this year. PROOF NFT holders were given three days to mint two Moonbirds as part of the launch, before a list of pre-approved Ethereum addresses had a three-hour window to mint their own tokens. In the days following the launch, the NFTs jumped to a floor price above 20 ETH. The cheapest NFTs in the collection are currently trading at around 16 ETH, or just under $50,000, while rarer pieces have sold for upwards of $300,000.
While hype certainly may be a factor in the eye-watering prices for the digital birds, market participants are also betting on the team's future plans for the project. The Moonbirds team, led by Kevin Rose, has said that Moonbirds are "more than just an avatar" and will offer benefits to holders, but so far it's been tight-lipped on details. Interestingly, to prevent floor price manipulation, Moonbirds team member Ryan Carson has said that the team will soon roll out a feature called "nesting" that buys back any NFTs listed below the current floor price, responding to issues other projects have suffered from.
Though there's no way of telling whether Moonbirds will hold their current value, the project has enjoyed one of the strongest starts the NFT space has ever seen. It took Bored Ape Yacht Club four months to hit a floor price of 20 ETH. Moonbirds just did it in a few days, and for now, trading volumes are still soaring.
Disclosure: At the time of writing, the author of this piece owned ETH and several other cryptocurrencies.