Phemex Launches New VIP Program for High-Volume Traders
The platform recently reduced its contract trading fees to 0.06% for market takers and 0.01% for market makers.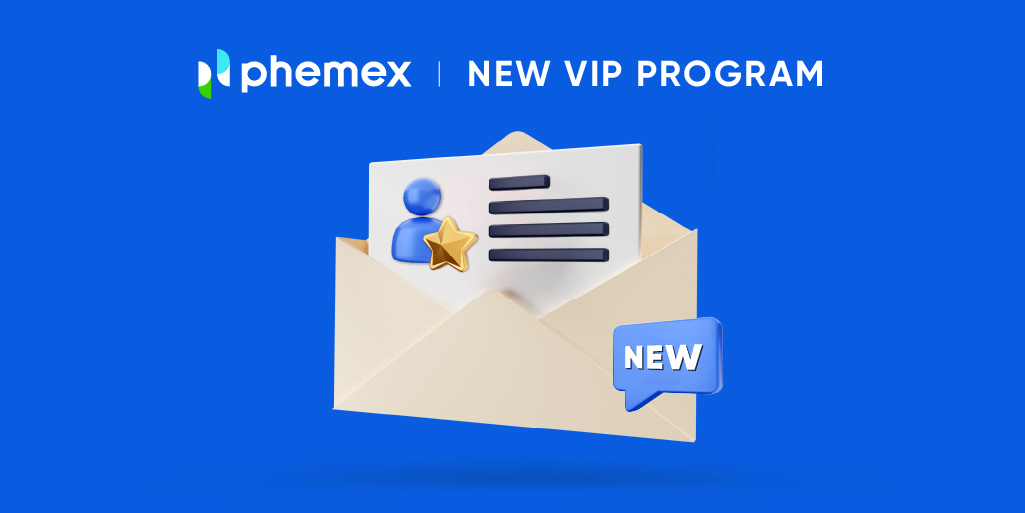 The costs associated with trading cryptocurrencies can add up to a significant sum. There are occasions when the fees are so expensive that they consume a substantial portion of a trader's revenues.
Phemex Is Helping Traders Save on Fees
Exchanges for cryptocurrencies function similarly to online brokerage platforms. They provide a trader with the necessary tools to purchase and trade digital currencies and tokens such as Bitcoin, Ethereum, and Solana.
When selecting a cryptocurrency exchange, it is essential to consider several factors, including the types of assets it deals with, the fees it levies, the payment methods it acknowledges, and how secure it is. Newbie traders interested in buying or selling cryptocurrencies should seek for a reliable exchange with all the mentioned perks to enjoy a profitable journey.
Phemex is a top Singaporean exchange for purchasing and selling various cryptocurrencies. The platform offers one of the most cost effective trading fees across the entire industry and enables all its customers to potentially earn substantial gains on each transaction they execute.
Most Optimal VIP Programs for Traders
The platform just recently reduced its contract trading fees to 0.06% for market takers and 0.01% for market makers. While announcing the trading fee adjustment, Phemex also announced a new VIP program to lower trading fees for high-volume traders. For traders who are trading large volumes, they can enjoy as low as 0.0325% contract taker fees and no maker fees at all. At the same time, spot traders can also enjoy as low as 0.0000% spot maker fee and 0.0400%% spot taker fee.
In addition, Phemex merged both contract and spot VIP Programs together. This means that a VIP level 5 spot trader can also receive all the benefits of a VIP level 5 contract trader and vice versa. Phemex will not require users to fulfill the obligations of both spot and contract, only reaching the relevant level for one is enough to receive the same benefit for the other. In addition, Phemex is offering a great welcome promotion where day traders from other exchanges can also easily submit proof of their trading history to instantly qualify for their corresponding VIP level+1 on Phemex for 30 days.
Needless to say, Phemex is dedicated to providing the most efficient and beneficial VIP program in the industry. Users who are VIP level 4 or above can also enjoy withdrawal quickpass and have a 1-on-1 VIP account manager dedicated to all their needs. With the new VIP program, users who qualify will be able to get various rewards, discounts and merchandise from Phemex.
What Makes Phemex Stand Apart From Other Exchanges?
Phemex deserves praise since as an exchange with some of the lowest costs compared to other options. In addition, Phemex also offers many other fantastic features that make it the premier exchange for both new and experienced traders. These perks include a user interface that is intuitive and simple to use; sophisticated trading instruments like margin trading and futures contracts; and customer support provided by a team of professionals—24 hours a day, 7 days a week.