Phemex One-Year Anniversary Twitter Giveaway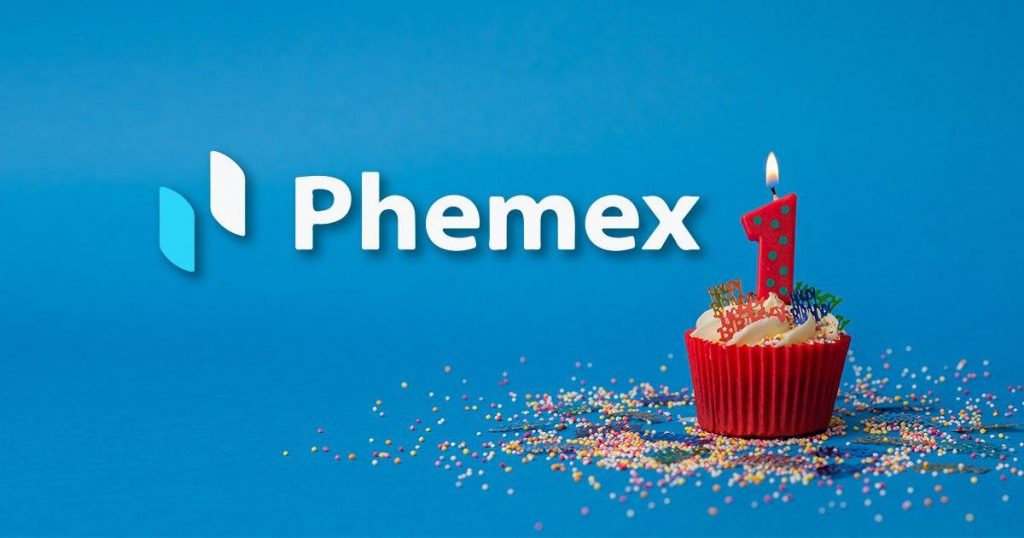 Phemex, the Singapore-based cryptocurrency and derivatives exchange led by former Morgan Stanley executives, is making waves yet again. Although this incredibly young platform only launched in November of last year, it already ranks among the top eight derivatives exchanges, according to CoinMarketCap. It offers BTC, ETH, XRP, LINK, XTZ, LTC, and even GOLD perpetual contracts with up to 100x leverage.
Also, in May of this year, they also launched spot trading services. They began with four cryptocurrencies: BTC, ETH, XRP, and LINK, all traded against USDT. However, after a series of back to back new releases this month, they now also offer ADA, TRX, and ONT along with multiple new payment gateways that now facilitate the purchase of tokens through bank cards, ApplePay, and other convenient methods.
Nevertheless, despite the impressive speed at which they release new services, perhaps the most significant thing about Phemex's Spot Markets is its Zero-Fee model. Phemex is the first major exchange to waive trading fees entirely in favor of low-cost premium memberships instead. Plans cost as low as $6.99 per month and also grant users other benefits such as hourly withdrawals, no withdrawal limits, and the ability to place conditional spot orders.
Yet, surprisingly, none of these factors are responsible for the increased attention that the young platform is currently attracting. As part of their 1st-anniversary celebrations, they've launched a Twitter giveaway event with the #phemexversary. The goal is to reach 50,000 followers on Twitter. However, they have multiple milestones along the way, with prizes becoming progressively better as their follower count increases.
If they reach their final milestone, they will give away $50,000 worth of prizes. These include:
200x free 365-Day Premium Memberships
100x Phemex merch packages
4x Phemex gaming PC sets: Custom PC (10th Generation Intel® Core™ i7 Processors, 8 GB memory card, WD SN750 500G SSD), a 27-inch curved C27G2 gaming monitor, customized mechanical keyboard, mouse, and a customized Phemex gaming chair
1 BTC deposited directly into the winner's wallet address of their choice
To participate, simply click here and follow the instructions. Participants automatically receive entries for each task they complete. The event will end on Aug. 16 and winners will be randomly selected the following day.
For complete details, read their official announcement.
This isn't the first time Phemex has surprised its users with a unique event or promotion with generous rewards. Just one month earlier, they also launched a video making competition that is still ongoing until Aug. 10. The maximum prize pool for this event can reach up to 1 BTC. Whatever event you choose to participate in, do not miss this chance to win some fantastic prizes and join Phemex in their celebrations.